Lawmakers urge National Archives to digitize records, clear backlog of veterans' requests
by
Nikki Wentling
Stars and Stripes
July 27, 2021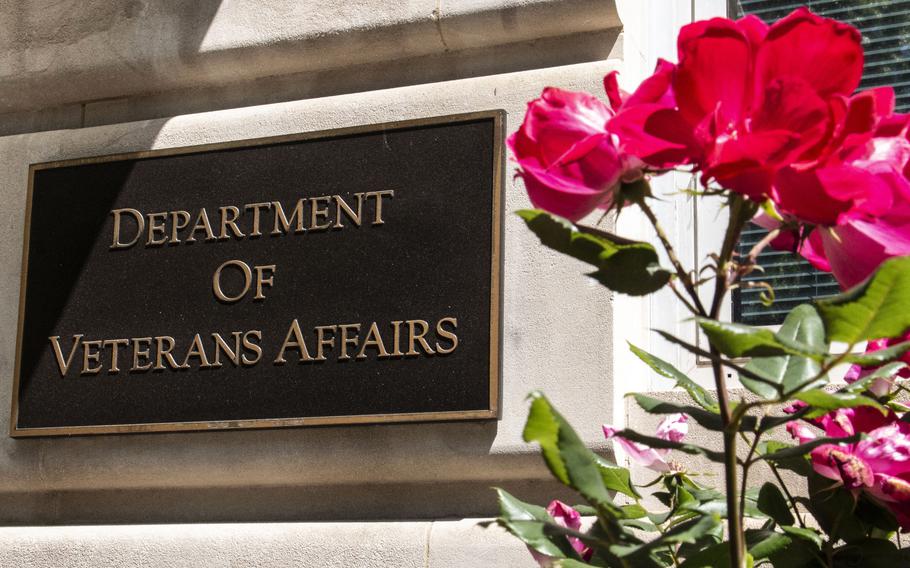 WASHINGTON — Leaders of the House Committee on Oversight and Reform urged the National Archives this week to digitize its records to help with a large backlog of records requests from veterans who need personnel information to secure government benefits.
Leaders of the National Archives and Records Administration told lawmakers last month that they were struggling with a backlog of about 500,000 records requests from veterans who need military personnel information from the archives when applying for Department of Veterans Affairs benefits and health care. They estimated the backlog would not be eliminated until the end of 2022.
The records requests grew during the coronavirus pandemic when most employees at the National Personnel Records Center were not permitted to work on site. Workers could not access records while working remotely. The center is working to digitize its records, but it's not happening fast enough, lawmakers said.
In a letter Monday, six members of the House committee urged David Ferriero, the archivist for the United States, to apply for funding through the Technology Modernization Fund to help with the digitization efforts. The fund is intended to help federal agencies with technological challenges.
"It is critical that [the National Archives] use any and all available tools to ensure we can uphold our commitments to our nation's veterans," the lawmakers wrote.
The letter was led signed by Rep. Carolyn Maloney, D-N.Y., chairwoman of the oversight committee, and Rep. James Comer of Kentucky, the committee's ranking Republican, as well as four other Democrats and Republicans.
Ferriero had told lawmakers that he had hired an additional 100 employees to work through the backlog. However, he estimated it would still take about a year and a half to clear the 500,000 requests.
To get more employees back to work, the VA announced a partnership in April to offer vaccines to all National Archives staff. At the time, the VA said the employees played a "vital role" in processing veterans' claims for VA benefits and health care. At the National Personnel Records Center, 72 employees working on site contracted the coronavirus during the pandemic, the most recent case of which was this month.
With the ongoing effects of the pandemic, oversight committee members asked Ferriero focus on digitizing records and improving telework.
Ferriero acknowledged in a letter to Congress this month that digitizing records was important to eliminate the backlog. He said the agency would begin digitizing records in August.
"Mass digitization will … significantly enhance the [National Personnel Records Center]'s ability to process requests remotely in the unfortunate event of a pandemic resurgence," he wrote.
Lawmakers said they believe funding through the Technology Modernization Fund would speed up the process.
"[The agency] has identified the need to digitize records as one of the biggest hurdles to addressing the backlog of veterans' requests," lawmakers wrote. "Although [the National Archives] has taken some steps to begin digitization, more significant action is needed to improve the agency's IT infrastructure."