Retired Marine biking across the US to honor friend and fellow veteran
by
Zoe Buchli
Missoulian
July 14, 2021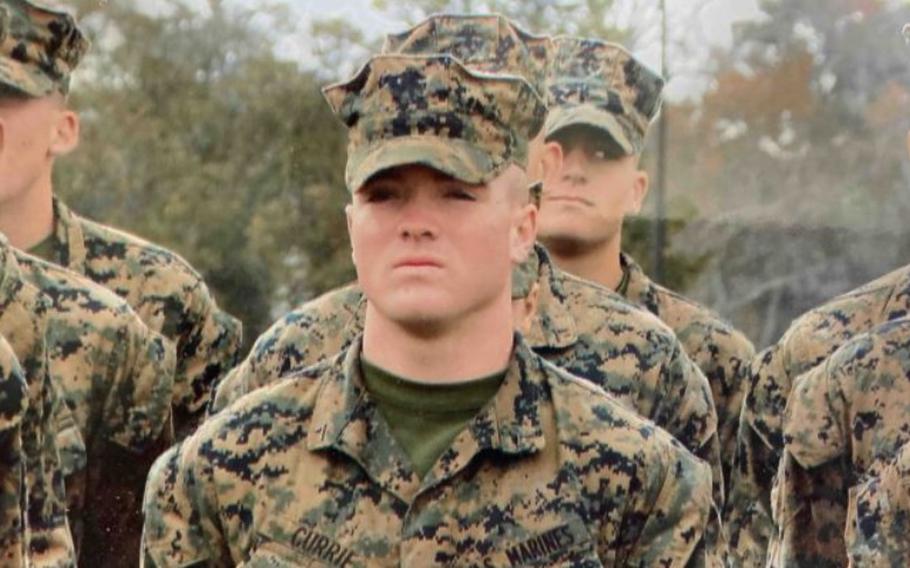 (Tribune News Service) — With almost 1,000 miles already under his belt, New Jersey native and Marine Corps veteran Nick Novotny has paused in Missoula for a few nights on a bike trek spanning the entire country.
Novotny, 25, is on a 4,000-mile trek from the Oregon coast to Pennsylvania. He's completing the ride across the TransAmerican Trail in honor of his friend, Cpl. James Currie, a veteran who passed away last May. His goal is to reach Currie's hometown of Glenside, Pa., by Labor Day.
The ride is paired with a fundraiser. Novotny hopes to raise $25,000 for Currie's family and the Wounded Warrior Project, a program providing mental and physical wellness services to veterans.
"The end goal is to raise awareness for the mental health crisis going on in the military and veteran community," Novotny said.
Currie was struggling with alcoholism when he passed, Novotny said. The pandemic was in full swing and Currie's loved ones weren't able to hold a funeral.
He describes Currie as an incredibly kind man loved by everyone in their unit, and someone who was always putting a smile on people's faces.
"This is kind of a way to bring him back to life," Novotny said.
Novotny started in Tillamook, Ore., a small coastal city, on June 25 on his Cannondale bike. Each day he'll complete about 50 to 80 miles of the journey. His nights are spent in either a one-person tent he has packed with him or a motel or hostel.
When asked if anything along the road has caused any trepidation, Novotny says the only thing he's really worried about are people who potentially don't have the best intentions (and maybe a bear here and there).
Elevation gain in Oregon, Idaho and Montana, combined with the heat and recent wildfire smoke in the Western U.S., have posed some physical difficulties for Novotny, he said. But he's optimistic once he makes his way through Wyoming and Colorado and into the Midwest things will get easier (and flatter).
"I've mentally accepted that climbing is going to be a part of it," he said. "It's amazing how your body adapts to whatever you're doing."
Novotny is a full-time student at a community college in New Jersey. As he's completing this trek, he's also responsible for a full course load to earn his associate degree in economics. With limited internet access, getting assignments done hasn't been the easiest thing to navigate, but it's been doable so far.
Novotny had limited training under his belt when he set out on this journey. He did some conditioning to acclimate his body to the sport, but has minimal biking experience and has never done a multi-day bike ride prior to this.
Inspiration for Novotny's route came from two women who started in Tillamook and biked to the East Coast. He contacted a bike shop owner there, who was excited about the trip and wanted to help him get started.
With about two more months of biking to go, Novotny is looking forward to the rest of his journey and exploring new parts of the country and sharing Currie's life with those he encounters.
"It's a micro thing that will hopefully lead to a macro change," he said.
You can donate to Novotny's fundraiser on GoFundMe and follow his journey on Instagram: @billyocean____
(c)2021 Missoulian, Mont.
Visit Missoulian, Mont. at http://www.missoulian.com
Distributed by Tribune Content Agency, LLC.