Ship-building competitors land multibillion dollar contracts for 10 Arleigh Burke-class destroyers
by
Christian Lopez
September 28, 2018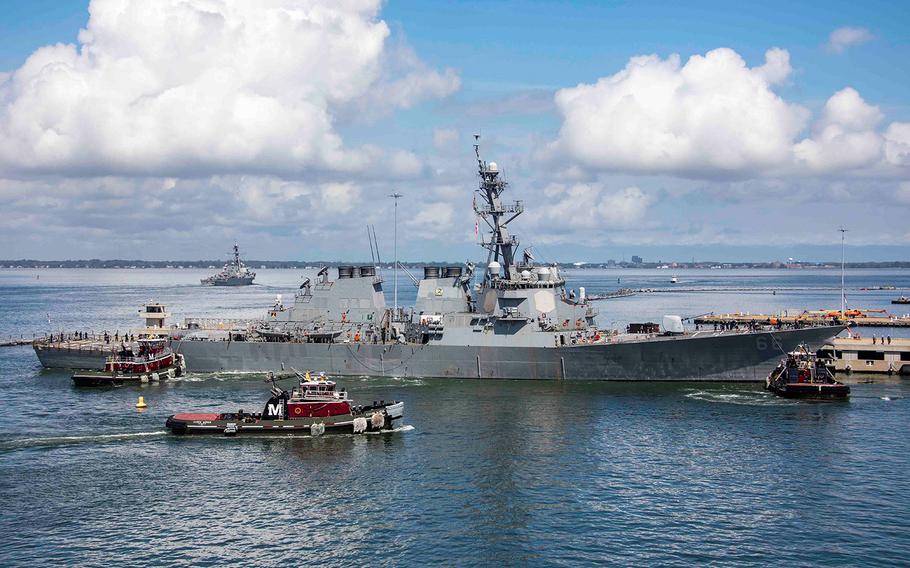 The Navy has awarded a pair of shipbuilding competitors contracts worth $9 billion for 10 new guided-missile destroyers, according to a statement issued Thursday by the service.
Virginia-based Huntington Ingalls Industries will be given $5.1 billion to construct six of the Flight III Arleigh Burke-class ships, the statement said. Maine-based Bath Iron Works was awarded $3.9 billion for the remaining four vessels. All 10 destroyers are expected to be finished by 2022.
Each shipbuilder's contract also gives the Navy "and/or Congress" the option of building additional ships through fiscal year 2022, the statement added.
The destroyers will be built in a Flight III configuration, the Navy said. That "revolves around the addition of the [AN/SPY-6 air- and missile-defense radar] with upgrades to the power and other systems to support the much more powerful radar," said Capt. Casey Moton, manager for the Arleigh Burke-class destroyer program, according to a U.S. Naval Institute report published last year.
Manufacturer Raytheon said AN/SPY-6 can see a target half the size and at twice the distance of its predecessor.