Raytheon posts higher 2Q sales and profits as defense lags
By
The Arizona Daily Star
July 27, 2022
---
(Tribune News Service) — Raytheon Technologies Corp. on Tuesday posted higher second-quarter profits, but revenue fell short of expectations as declines at its defense businesses were offset by gains at its commercial aerospace units.
The parent of Tucson-based Raytheon Missiles & Defense reported net income of $1.3 billion, or 88 cents per share, up 25% from second-quarter 2021, or $1.16 per share adjusted for one-time charges and acquisition accounting adjustments.
Second-quarter revenue rose 3% to $16.3 billion, buoyed by double-digit sales gains at Collins Aerospace and Pratt & Whitney.
The earnings results beat analysts' average forecast of adjusted earnings by 4 cents, but revenue fell short of Wall Street expectations, and Raytheon shares closed Tuesday at $90.24, down more than 4%, in trading on the New York Stock Exchange.
Second-quarter sales at Missiles & Defense were $3.6 billion, down 11% from the same quarter a year ago, while operating profit fell 35% to $348 million.
The decrease in sales was driven mainly by continuing supply-chain constraints and expected declines on certain land-warfare and air-defense programs, partially offset by higher volume on SPY-6 radar production and Next Generation Interceptor development, the company said.
Major contract bookings during the quarter included $662 million for Stinger surface-to-air missile replenishment for the Army, $648 million for Standard Missile-3 ballistic missile interceptors and $423 million for a SPY-6 production for the Navy.
Raytheon Intelligence & Space had second-quarter 2022 adjusted sales of $3.6 billion, down 6% mainly due to the divestiture of a training and services business, while operating profit fell 24%.
But gains at Raytheon's aviation businesses helped offset the decline in defense.
Collins Aerospace saw its second-quarter sales rise 10%, to about $5 billion, as commercial aftermarket sales of aircraft components jumped 25% and original-equipment orders rose 14%.
Jet-engine maker Pratt & Whitney posted second-quarter sales of nearly $5 billion, up 16% from the prior year, while operating profit rose more than 200% to $303 million.
Raytheon Technologies Chairman and CEO Greg Hayes said the company expects the global supply-chain issues, labor availability and inflation will remain challenging in the near term.
"We are actively engaged with our customers and suppliers to meet demand and remain cost competitive," Hayes said in prepared remarks.
(c)2022 The Arizona Daily Star (Tucson, Ariz.)
Visit at www.tucson.com
Distributed by Tribune Content Agency, LLC.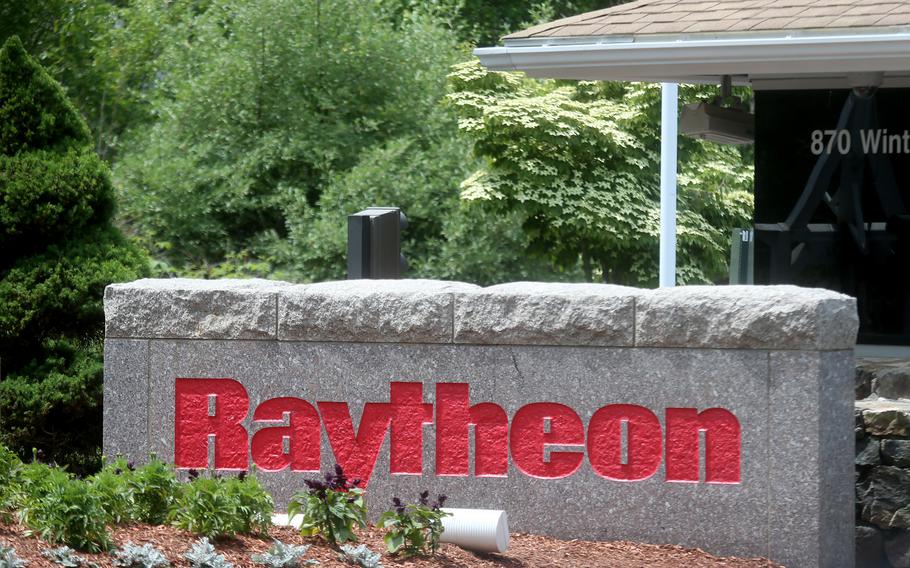 ---
---
---
---