Air Force updates physical fitness testing guidelines for transgender airmen
By
Stars and Stripes
April 26, 2022
---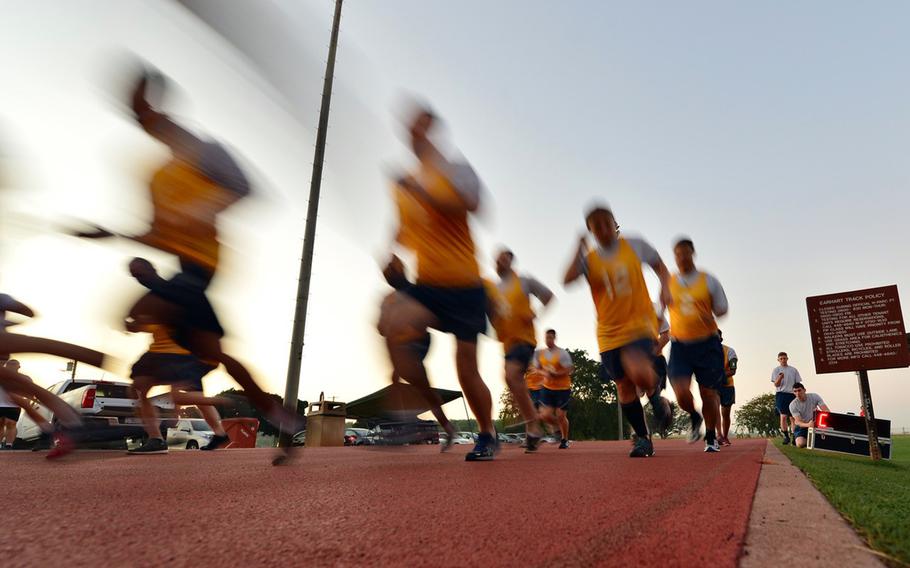 The Air Force updated its requirements Thursday to permit transgender airmen to skip the annual physical fitness test while they undergo gender-confirmation surgery.
The policy itself is actually not new, Bree Fram, president of Servicemembers, Partners and Allies for Respect and Tolerance for All, told Stars and Stripes by email Tuesday. But the update puts the information in a more commonly referenced document. The policy on transgender service members appeared in an Air Force policy memo published in April 2021.
Updates on LGBTQ inclusiveness are nothing new for the Air Force.
In December, airmen were given the option to use gender pronouns in their signature blocks. In mid-April, the Air Force said it will support airmen and their families with medical and legal help if they are affected by dozens of new state laws restricting LGBTQ rights.
"SPARTA applauds all efforts by the Department of the Air Force to support transgender Airmen and Guardians while also minimizing the potential career impacts of transition," Fram said.
As each transition can be different, having a policy in place that supports individualized consideration, if necessary, is valuable to transitioning service members, she said.
Servicemembers, Partners and Allies for Respect and Tolerance for All is a nonprofit organization not affiliated with the Department of Defense, according to its website. It is composed of transgender people who serve or have served in the military.
Airmen who are exempt from fitness testing are still required to maintain a healthy lifestyle, the policy states.
Once the service member's transition is complete, they will test to the fitness standards based on the gender reflected on their records in Military Personnel Data System, according to the Air Force.
---
---
---
---