House Intelligence Committee signs letter urging preservation of Russian 'war crimes' info
By
Dayton Daily News
March 23, 2022
---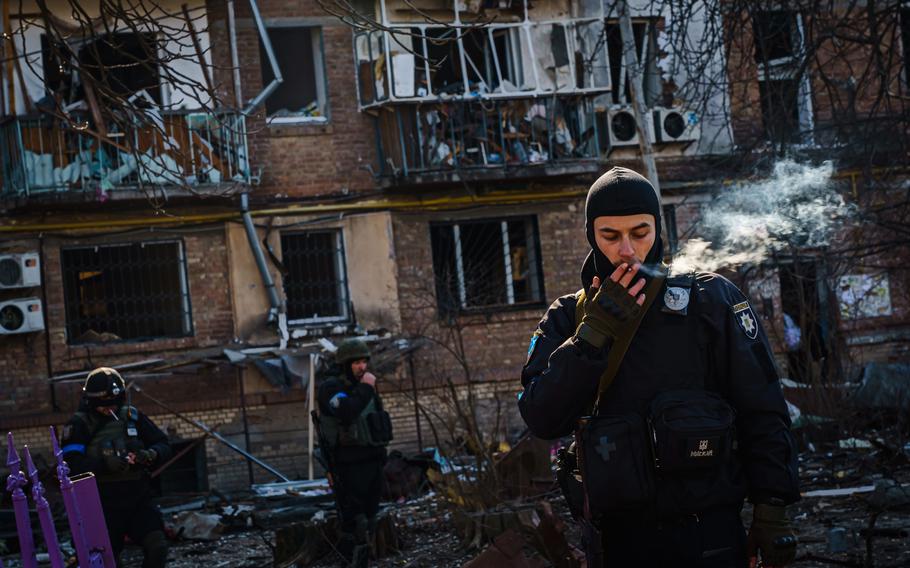 (Tribune News Service) — U.S. Rep. Mike Turner, R-Dayton, Ohio, signed a letter with 22 fellow members of the House Intelligence Committee urging American spies and intelligence-gatherers to document and preserve facts about "potential" Russian war crimes in Ukraine.
Citing what it calls "the apparently intentional targeting" of Ukrainian civilians, the committee urges Avril Haines, the U.S. director of national intelligence, to continue "maximizing intelligence sharing with our Ukrainian and international partners and declassifying intelligence that reveals Russia's malign intentions and actions, including potential war crimes."
Russian attacks in its latest invasion of Ukraine, which began Feb. 24, have included missile strikes and shelling against apartment buildings, at least one mall, a theater, health care facilities and other locations where civilians have congregated or sought shelter, according to the World Health Organization, international observers, American officials and locals.
"Intentionally targeting civilians is a war crime," U.S. Secretary of State Antony Blinken said last week. "After all the destruction of the past three weeks, I find it difficult to conclude that the Russians are doing otherwise."
Last week, President Joe Biden called Russian President Vladimir Putin a "war criminal."
The Intelligence Committee's letter, which was dated Monday but released Tuesday, notes that 39 nations referred the invasion of Ukraine to the International Criminal Court "due to numerous allegations of serious international crimes by Russian forces, including war crimes and crimes against humanity."
The letter urges the community to protect its "sources and methods" as it documents and publicizes possible crimes.
Though the possibility of accountability appears distant today, we have a responsibility to bear witness," the lawmakers wrote. "The present moment tests our collective resolve to defend human rights and freedoms."
Questions were sent to Turner's office Wednesday.
In January, Turner was appointed to serve as ranking member of the House Permanent Select Committee on Intelligence.
At the time, Turner's office called the appointment "historic" because it was the first time ever that a congressman for Wright-Patterson Air Force Base had assumed a leadership role for a national security committee.
(c)2022 the Dayton Daily News (Dayton, Ohio)
Visit the Dayton Daily News (Dayton, Ohio) at www.daytondailynews.com
Distributed by Tribune Content Agency, LLC.
---
---
---
---