Biden speaks with China's Xi about Russia's war in Ukraine
By
Los Angeles Times
March 18, 2022
---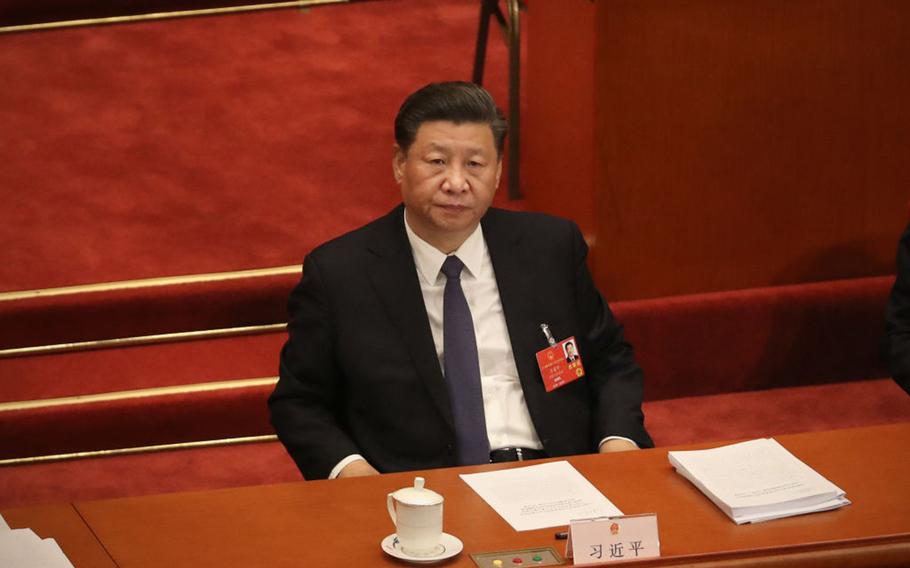 WASHINGTON (Tribune News Service) —  President Joe Biden and China's President Xi Jinping spoke for nearly two hours by phone Friday as the White House sought to persuade Beijing not to send military aid to support Russia's war in Ukraine.
According to a White House readout of the call, Biden "described the implications and consequences if China provides material support to Russia as it conducts brutal attacks against Ukrainian cities and civilians" and "underscored his support for a diplomatic resolution to the crisis."
The two sides agreed to stay in touch and that additional conversations between top aides would occur soon, the White House said.
The call, the first contact between the leaders in four months, followed a lengthy and tense meeting between the countries' national security officials earlier this week in Rome. The potentially difficult call on Friday could mark a pivotal moment in Russia's war against Ukraine and Washington's long-term relations with Beijing.
Secretary of State Antony J. Blinken said Thursday that Biden would "make clear that China will bear responsibility for any actions it takes to support Russia's aggression."
Beijing's official summary of the call described the conversation as "candid and in-depth" and did not condemn Russia's invasion. It called for direct dialogue to "ease the security concerns of both Russia and Ukraine" and stated that China "stands for peace and opposes war."
"All sides need to jointly support Russia and Ukraine in having dialogue and negotiation that will produce results and lead to peace," the Chinese government stated.
That statement of at least outward neutrality is notable coming just a month after Xi and Russian President Vladimir Putin declared their countries enjoyed a "friendship without limits."
The call began at 6:03 a.m. Pacific and ended an hour and 50 minutes later, the White House said.
As the West has rallied around Ukraine's cause, imposing severe economic sanctions against Russia, Putin has become increasingly isolated and desperate. Russian forces, somewhat surprisingly, have been hammered by fierce Ukrainian resistance and failed to make deep incursions into the country after more than three weeks of fighting.
Given the way the war has gone, China offers Russia one of its last economic and military lifelines.
And while there is no question that Xi and Putin have been aligned on many issues, Beijing must balance its allegiance to a weakened autocrat against its relationships with major trading partners and the long-term risks of escalating a major conflict with the U.S. and Europe.
Biden on Wednesday authorized an additional $800 million in defense aid for Ukraine, a package that includes anti-tank and surface-to-air missiles, heavy munitions and drones. That came just hours after Ukrainian President Volodymyr Zelenskyy gave an impassioned address to a joint session of Congress in which he asked Biden and the U.S. to do more to help defend his country.
Although Russia and Ukraine have engaged in peace talks, there has been little evidence that Putin is serious about negotiating an end to the conflict, even after losing an estimated 7,000 to 9,000 fighters and amid difficulties with maintaining supply lines and finding reinforcements. With Russia's ground assault struggling to make progress, Putin has increasingly turned the fight into one of attrition, indiscriminately bombing Ukrainian cities with little regard for civilians.
©2022 Los Angeles Times.
Visit at latimes.com.
Distributed by Tribune Content Agency, LLC.
---
---
---
---