Independent pharmacies feel pushed out of updated Tricare contract, spokeswoman says
By
Stars and Stripes
March 9, 2022
---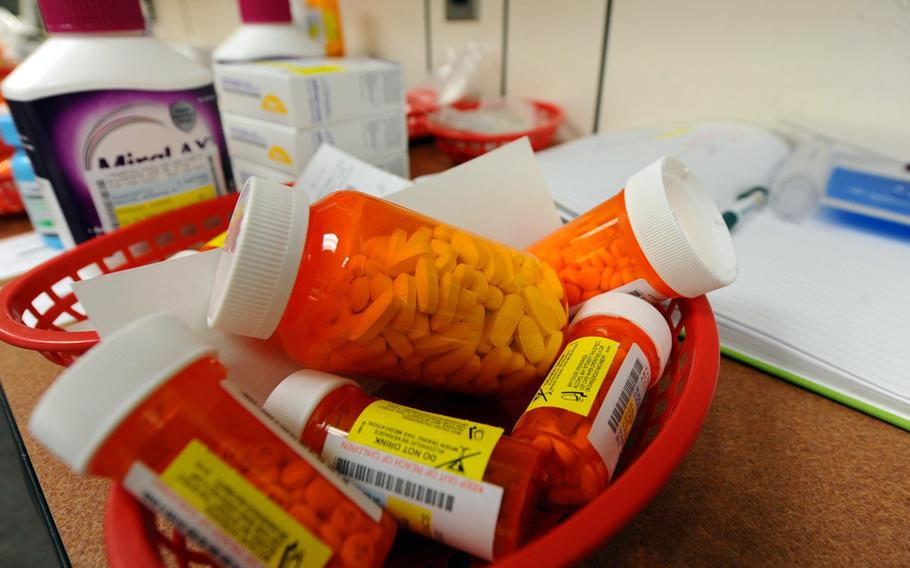 Tricare, the health care program for the U.S. military, in December dropped retail pharmacies at Walmart and its affiliate Sam's Club across the United States and replaced them with CVS Pharmacy Inc.
It also dropped many small, independent pharmacies in the Cardinal Health network, a decision that shortchanges many of the plan's beneficiaries – active-duty service members, retirees and their families – and those pharmacies, too, said a spokeswoman for independent pharmacies.
"There is no negotiating, these are take-it-or-leave-it contracts provided from Express Scripts Inc. to a pharmacy," Karry La Violette, senior vice president for the National Community Pharmacists Association, told Stars and Stripes by phone Wednesday. "So, if you want to be in the network you take this horrible reimbursement rate or you don't."
Express Scripts manages the Tricare Pharmacy Program for its 9.6 million beneficiaries. The new contract adds approximately 1,700 new pharmacies to the plan for a total of 59,000, according to a Tricare news release in November. CVS alone has nearly twice the pharmacies that Walmart and Sam's Club have, according to Tricare.
Walmart failed to offer competitive discounts for Tricare beneficiaries, Express Scripts told Military Times in October. CVS held the contract prior to Walmart and Sam's Club.
Although Express Scripts dropped 3,000 community pharmacies, many with the Cardinal Health network, more than 14,000 remain part of program, according to Tricare.
"With this change, nearly 90% of beneficiaries will have access to a network pharmacy within five miles of their home," Defense Health Agency spokesman Peter Graves told Stars and Stripes by email on Feb. 17.
Cardinal Health, based in Dublin, Ohio, is one of the largest wholesale distributors of pharmaceuticals and related health care products in the United States. The company did not respond to recent email and phone messages from Stars and Stripes seeking comment.
The change in providers meant dislocation for a fraction of Tricare beneficiaries.
"In all, 64,000 beneficiaries using independent pharmacies needed to transfer their prescriptions," Graves said.
Express Scripts negotiated the new contract, set the terms for access to retail pharmacies that contractors must meet and "uses its own discretion" to contract for a competitively priced network, he said.
For independent pharmacies, those terms are tougher to meet each year, said La Viollette of the community pharmacists' association.
"You can't fill a prescription at a loss and stay in business," she said. "It's tough, but a lot of our members do fill them at a loss because they want to do good for their community."
Plus, the mail-order program, lucrative for Express Scripts, sends unwanted medications to Tricare beneficiaries, La Viollette said.
Those beneficiaries bring their unwanted medications to community pharmacies to dispose of them, she said. "They try to shut it off, but they keep sending it. Sometimes it would be a senior that gives up trying to figure out what number to call; it's not an easy process," she said.
Graves said the Express Scripts mail-order service is a Tricare advantage, and the new contract preserves choice for its beneficiaries.
"Many community and retail pharmacies remain in-network and there are several options beneficiaries can take to ensure in-network copayments such as transferring their prescription to a new community, retail or military treatment facility pharmacy, or switching to home delivery via Express Scripts," he said.
---
---
---
---