New $3.2 million Army-Air Force pharmacy opens on Ramstein Air Base
By
Stars and Stripes
February 9, 2022
---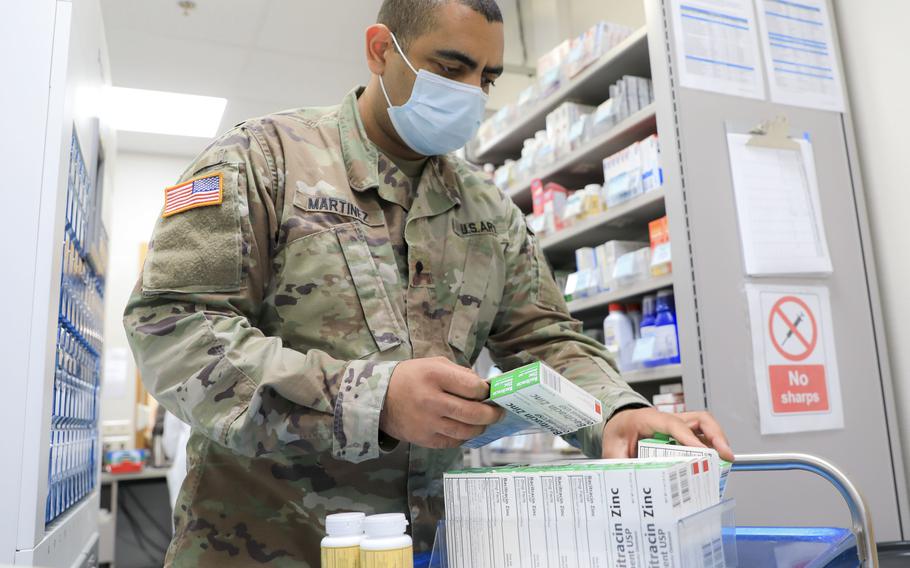 RAMSTEIN AIR BASE, Germany — Prescriptions can be picked up at the first joint Air Force-Army pharmacy overseas, but only on Saturdays for now.
The Ramstein Clinic Satellite Pharmacy began limited hours late last month on the top floor of the Kaiserslautern Military Community Center, next to the movie theater.
Pharmacy hours are noon to 4 p.m. on Saturday. The pharmacy plans to expand its hours once it has enough employees, said Air Force Maj. Kevin Bourne, 86th Medical Group pharmacy flight commander.
The Defense Health Agency funded the $3.2 million project, doubling the base's pharmacy space, Air Force officials at Ramstein said.
"A space analysis showed the clinic pharmacy was about half as large as it was supposed to be to support the volume and the manning that we have," Bourne said.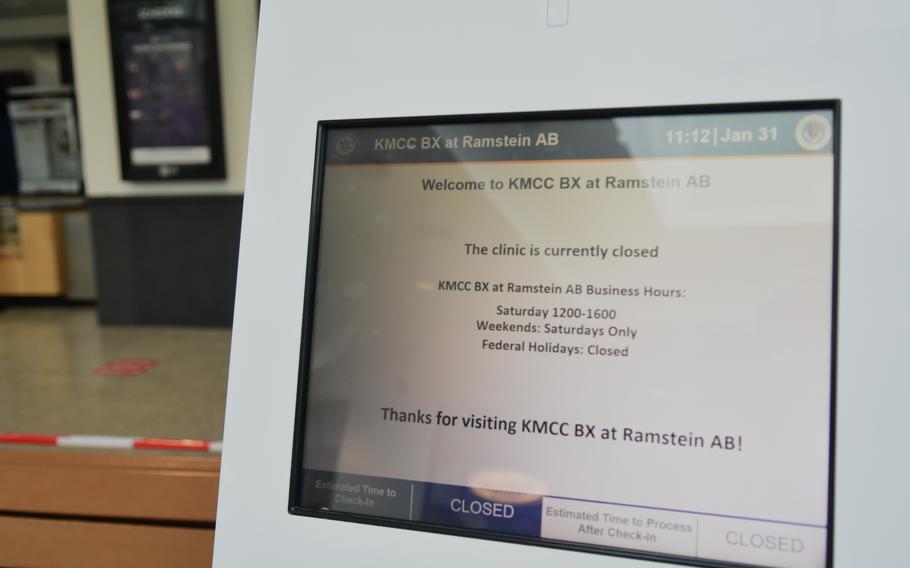 In the long term, it will supplement the pharmacy at the military hospital being built on Rhine Ordnance Barracks, which is slated to open in late 2027. It will replace Ramstein's medical clinic and Landstuhl Regional Medical Center, the largest U.S. military hospital overseas.
The satellite pharmacy can fill prescriptions from any clinic linked into LRMC's network, Bourne said. Anyone enrolled in the U.S. military's DEERS database, including service members, civilians, contractors and family members may use the pharmacy, which also can fill prescriptions from off-base providers.
The pharmacy carries about 1,500 medications. Prescriptions can be filled in advance by phone, +49 (0) 6371-865601, or via Tricare Online.
The new facility provides customers with greater convenience, said Master Sgt. Rochelle Winston, chief of pharmacy services at Ramstein.
While waiting for a prescription to be filled, "you can go down to the food court, have lunch, shop, go to the movies and then come back and pick up your prescription," she said.
The base also recently opened a cough, cold and allergy clinic, Monday to Friday, from 8 a.m. to 10 a.m., for Tricare-eligible patients 16 and up, in Building 2121. Patients do not need to have a COVID-19 test prior to arriving, officials said.
---
---
---
---