Children's book focuses on 'gold medal dreams' of Olympic champ and Marine vet Billy Mills
By
Stars and Stripes
February 17, 2022
---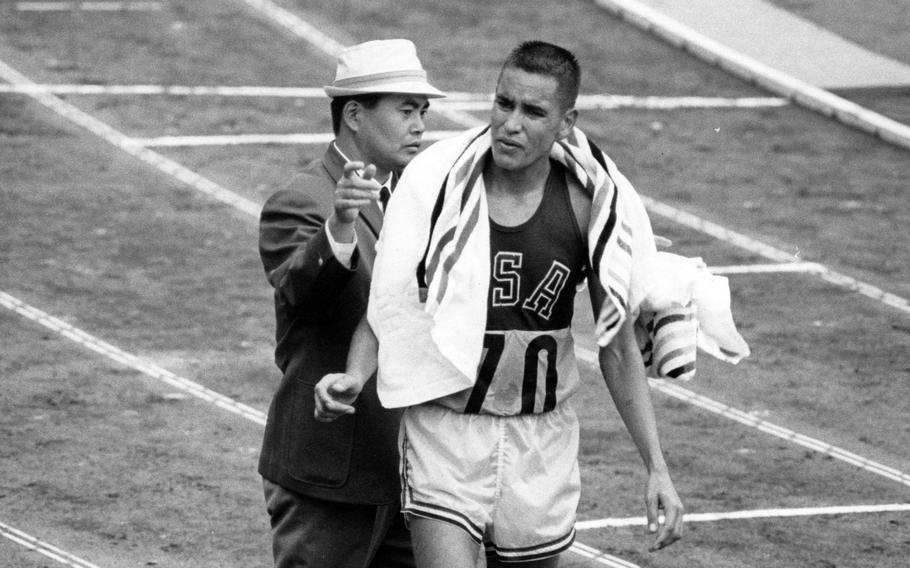 A Native American and former Marine who won a gold medal at the 1964 Tokyo Olympics is teaming up with an author and illustrator to publish a children's picture book about his life.
In one of sporting history's greatest upsets, Billy Mills, then a 26-year-old crewcut Marine lieutenant, ran an Olympic record 28:24.4 10,000 meters to take gold on Oct. 14, 1964.
"10,000-Meter Thriller — MILLS SCORES UPSET" proclaimed the front page of Stars and Stripes after the race. The story described the victory — the first by the United States at that distance — as "one of the biggest shocks ever" and said nobody expected the young Marine to beat the favorite, Australian world-record holder Ron Clarke.
Fifty-eight years later, Mills, 83, of Sacramento, Calif., is collaborating with author Donna Janell Bowman and Native American artist S.D. Nelson to produce an autobiographical picture book titled "Wings of an Eagle: The Gold Medal Dreams of Billy Mills."
The book will recount Mills' experiences as an Oglala Lakota child growing up orphaned on South Dakota's Pine Ridge Indian Reservation and the events leading up to his dream of winning an Olympic gold medal, according to a Feb. 4 statement from Running Strong.
The group, founded by Mills in 1986, partners with nonprofits to provide grants to Native Americans to improve self-sufficiency and self-esteem.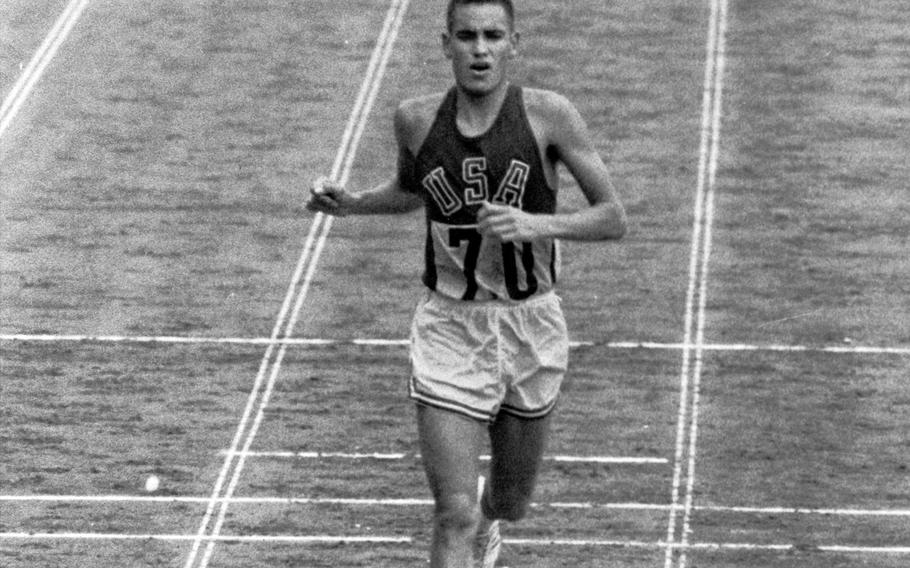 The Olympic champion's life story was featured in the 1983 film "Running Brave," starring Robby Benson. Mills also co-authored "Wokini: Your Personal Journey to Happiness and Self-Understanding" with best-selling author Nicholas Sparks.
Bowman is the author of award-winning children's books, including "Step Right Up: How Doc and Jim Key Taught the World About Kindness," "Abraham Lincoln's Dueling Words," and "The Sioux: The Past and Present of the Dakota, Lakota, and Nakota."
Nelson, a member of the Standing Rock Sioux Tribe, is the award-winning illustrator and author of numerous children's books, including "Black Elk's Vision," "Gift Horse," "The Star People," and "Buffalo Bird Girl," the statement said.
Mills' new book will be published by Little Brown Books for Young Readers in the summer of 2024, the statement said.
---
---
---
---