Top US military officer says China's hypersonic weapon test very close to a 'Sputnik moment'
by
Sara Sorcher
The Washington Post
October 27, 2021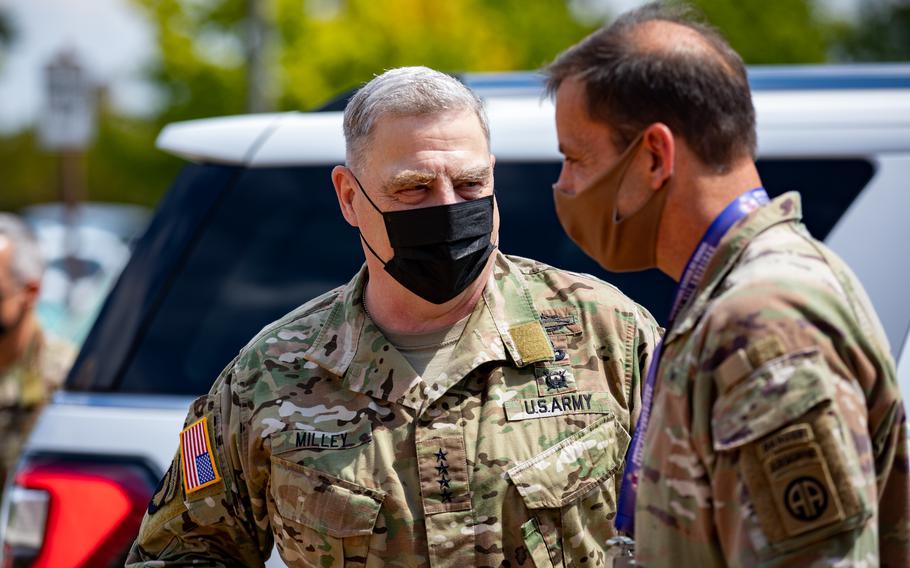 Gen. Mark A. Milley, chairman of the Joint Chiefs of Staff, said China's test of a hypersonic weapons system is "very concerning" — and "very close" to a Sputnik moment as Beijing rapidly expands its military capabilities.
Milley, the United States' top military officer, said in an interview with Bloomberg Television that aired Wednesday that "what we saw was a very significant event of a test of a hypersonic weapon system."
As The Washington Post has reported, national security officials were alarmed by the suspected test in August of a nuclear-capable hypersonic vehicle that partially orbited the globe before hurtling toward Earth. As China is in the midst of a rapid expansion of its strategic and nuclear weapons systems, its demonstration of hypersonic and orbital capabilities — first reported by the Financial Times — was less noteworthy to analysts for the technology, which its military has been developing for years, than for the fact that Beijing decided to test it.
Milley, noting that the term "Sputnik moment" has been used in some news reports since the test, stopped just short of that assessment.
"I don't know if it's quite a Sputnik moment, but I think it's very close to that," Milley said in an interview for "The David Rubenstein Show: Peer-to-Peer Conversations."
The test represents a "very significant technological event that occurred," Milley said, adding that "it has all of our attention."
Some analysts had likened the test to the Soviet Union's 1957 launch of a satellite called Sputnik that provided an early edge in the space race.
Milley said that the United States, too, is "clearly experimenting, and testing and developing technologies to include hypersonic, artificial intelligence, robotics — a whole wide range" and that the test reflects just one weapon system on China's side. "The Chinese weapon capabilities are much greater than that," he said, referring to growing capability in space, cyberspace and traditional domains of land, sea and air. "They're expanding rapidly."
"Now, if you take a step back, what we're in history-wise — we're in one of the most significant changes in what I call the 'character of war,'" Milley said. "We're going to have to adjust our military going forward."