North Korea calls out US for 'systematic racial discrimination' after Border Patrol incident
by
David Choi
Stars and Stripes
October 7, 2021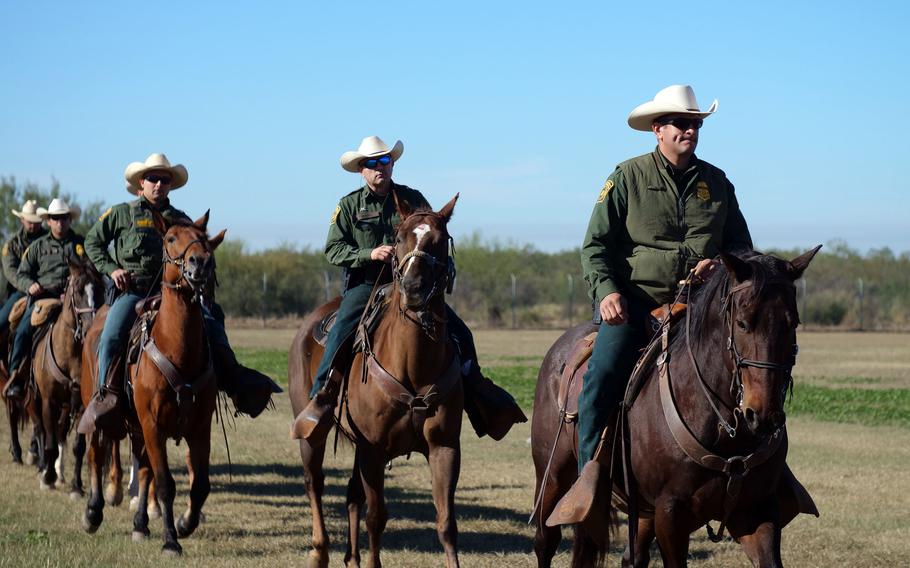 CAMP HUMPHREYS, South Korea — North Korea has ridiculed the United States' reputation as a "human rights exemplar" and referenced viral images of U.S. agents chasing Haitian migrants near the Mexican border late last month.
News reports from near the international bridge connecting Del Rio, Texas and Acuna, Mexico, said Border Patrol agents on horseback appeared to be using lariats near the migrants. Thousands of Haitians crossed into Del Rio in September following the July assassination of President Jovenel Moise and an August earthquake that killed nearly 2,000 people, according to the United Nations.
Photographer Paul Ratje, who took a now-viral image of a Border Patrol agent on horseback chasing migrants holding bags of food, told PolitiFact he saw the agent swing his horse reins in the air while in pursuit. The photographer said he did not witness whippings, but the agent's actions "looked pretty threatening."
"The behavior of the border patrols who insulted the immigrants, whirling their whips, is not a problem confined to individuals, but an inevitable consequence brought by the corrupt American society," North Korea's Ministry of Foreign Affairs said in a statement Tuesday.
The statement also referenced videos of agents verbally disparaging the migrants that it characterized as "an undisguised reflection of racial discrimination."
"This reveals the absurdity of 'human rights' and 'democracy' claimed by the U.S.; and this systematic racial discrimination is rooted too deep in the U.S to be properly addressed," it said.
North Korea's state-run media frequently reference U.S. news reports to criticize American society and leaders without mentioning human-rights abuses and corruption within their own borders. The North is described as "one of the most repressive countries in the world" by the Human Rights Watch, as evidenced by its forced labor prison camps, torture and regulation of free speech.
The Border Patrol footage sparked outrage on Capitol Hill, mainly from Democratic lawmakers who demanded a probe of the incident. A Department of Homeland Security statement called the footage "extremely troubling" and said it will take "appropriate disciplinary actions" following a full investigation.
"I promise you those people will pay," President Joe Biden, referring to the Border Patrol agents, told reporters at a briefing last month. "There will be consequences."
Border encampments housing thousands of Haitian migrants have been cleared in recent weeks following massive deportations to Haiti and Mexico, according to Homeland Security Secretary Alejandro Mayorkas.
The U.S. special envoy to Haiti, Daniel Foote, resigned Sept. 22 citing the Biden administration's "inhumane, counterproductive" measures to address the increase of Haitian migrants in the country, according to a copy of his resignation letter obtained by NBC News.