Donations requested for Afghan refugees arriving at Holloman Air Force Base
by
Nicole Maxwell
Alamogordo Daily News
August 30, 2021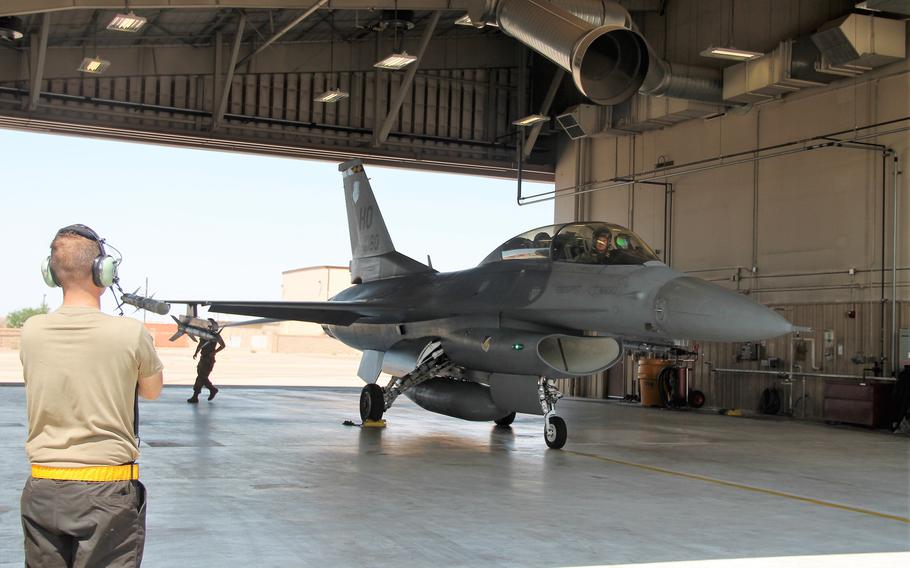 ALAMOGORDO, N.M. (Tribune News Service) — On Aug. 27, the U.S. Department of Defense announced that Holloman Air Force Base would be host to Afghan refugees after the Taliban took control of the country in August.
Since that announcement was made, Love, INC of Otero County was named a drop-off point for donations of needed items for Afghan refugees who will be housed on Holloman Air Force Base.
"Regardless of personal opinion we all must show compassion during this difficult time and also respect that our military men and women have been tasked with assisting these refugees," a Love, INC of Otero County Facebook post states. "How scary it must be for children to be taken from their country and put in a place where they don't even speak the language or fully understand what's going on. Having said that, Love INC has been asked and has agreed to be a drop off point for donations."
Donations requested include all sizes of clothing including modest women's clothing, loose fit preferred for all; all sizes of footwear, sandals are the preference, new items preferred.
Other items requested include new hairbrushes, new nail clippers, new personal hygiene items including shampoo, body wash, dental care and feminine hygiene (no tampons).
Requested items also include new tote bags, new gym bags and new infant hygiene products including baby powder, diapers, diaper rash ointments and blankets.
Donations can be taken to Love, INC of Otero County, 2826 Indian Wells Road near the Scenic Road intersection, between the hours of 9 a.m. and 2 p.m. Monday through Thursday.
Love, INC is short for Love, In the Name of Christ.
If items can only be dropped off after hours, Love, INC staff can assist, the Facebook post states.
For more information call Love, INC at (575) 439-4812.
The Afghan refugees are those seeking Afghan special immigrant visa applicants which are for those who were employed by or for the U.S., according to the U.S. Department of State-Bureau of Consular Affairs.
The other military installations to house refugees are Fort Lee, Virginia; Fort McCoy, Wisconsin; Fort Bliss, Texas; Joint Base McGuire-Dix-Lakehurst, New Jersey; Marine Corps Base Quantico, Virginia; and Fort Pickett, Virginia.
These installations will host a share of 50,000 Afghan refugees, per the Department of Defense.
©2021 www.alamogordonews.com.
Visit alamogordonews.com.
Distributed by Tribune Content Agency, LLC.
---
---
---