New data analysis software could give commanders more time to make combat decisions, NORTHCOM commander says
by
Caitlin Doornbos  
Stars and Stripes
July 28, 2021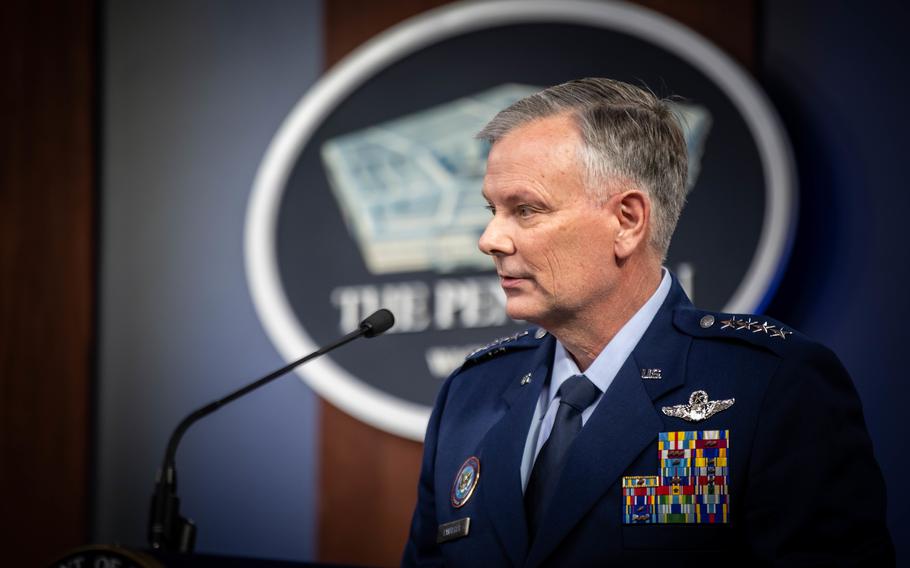 The military is finding new ways to use technology to help commanders make better, faster decisions on the battlefield with software that brings together and analyzes information such as radar data from across the world, Air Force Gen. Glen VanHerck, the commander of U.S. Northern Command, said Wednesday.
NORTHCOM just finished its third global information dominance experiment, which brought together all 11 U.S. combatant commands this month to practice sharing information across the world, VanHerck told reporters at the Pentagon.
Participants used software tools designed to analyze, synthesize and share information across all combatant commands to help commanders work together to make better and faster combat decisions.
Some of the tools use artificial intelligence, something that Defense Secretary Lloyd Austin recently called "one of the [Defense] department's top tech modernization priorities."
He said in a July 13 speech that he sees AI as key to prevent future conflicts as China — the primary "pacing threat" for the United States — increases its efforts to develop such technology.
Still, "humans still make all the decisions" in the technology used for the global information dominance experiments, VanHerck said. The AI in that software collects and digests important information from across the world on which commanders need to base their decisions.
"Certainly, machines can provide options," VanHerck said. "For example, if you … develop deterrence options that utilize force structure such as airplanes or ships, the data can have the information of the readiness, the availability or the capability of those ships available so any options you create, you'll know if they're available immediately."
While VanHerck said the software could make a significant impact, the information being analyzed has already been available.
"It's not new information, it's information that today is just not analyzed and processed until later in the time cycle," he said. "All we're doing is taking it and sharing it and making it available sooner."
Though the information already exists, VanHerck said using software to synthesize data allows decision-makers extra time to take preventative actions.
"All too often we end up reacting to a competitor's move, and in this case it actually allows us to create deterrence, which creates stability by having awareness sooner," he said.
VanHerck said he hopes to field the software "sooner than later so that we can collaborate and create decision space and deterrence options for our senior leaders right now."
"I believe, in the near future, that we can kind of build the bike while we ride it," he said. "We can use a new paradigm — a new way going forward — and field these capabilities across the combatant commands today and develop the tactics, techniques and procedures that oftentimes take us years to develop through developmental testing [and] operational testing."