Military commanders aren't getting necessary legal training, government review finds
by
Nancy Montgomery
Stars and Stripes
July 9, 2021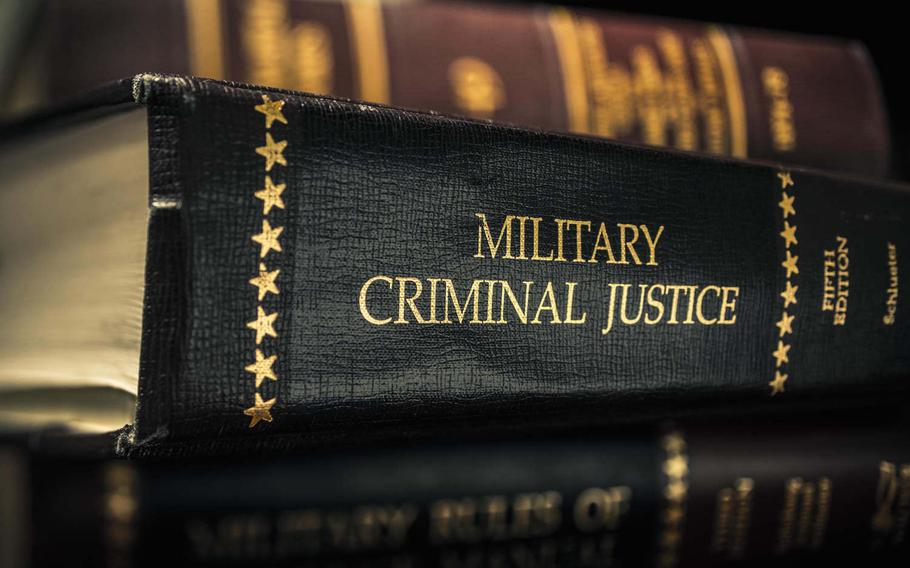 Legal training provided to commanders may be inadequate, a government watchdog agency found in a report released as Congress determines whether to remove commanders from prosecutorial decision-making in cases involving suspected sexual assault.
The Government Accountability Office, after analyzing legal training and holding discussions with commanders and legal support staff, found that "perspectives varied on the general preparedness of commanders to address legal issues.
"In addition, GAO found that the timing, amount, and mix of legal training provided to commanders may not be meeting their needs," said the report released Thursday.
Commanders may be responsible for many legal duties, including making criminal justice decisions, conforming with international law and complying with the rules of engagement in combat. 
Legal training is generally reserved for mid-level commanders, but "commanders from all four services indicated that they would have benefited from dedicated legal training earlier in their careers," the report said.
However, commanders of similar grades and responsibilities may not receive similar levels of legal training.
For example, the 101st Airborne Division's company commander course spent 90 minutes on legal issues and U.S. Army Europe spent 2.5 hours, the GAO found. But at the National Training Center at Fort Irwin, Calif., nine hours were devoted to legal issues.
"Some commanders and legal support staff expressed the view that commanders would benefit from additional legal training," the report said.
Other commanders said they thought more training would be detrimental because it might lead commanders into thinking they were experts, and not to rely on staff judge advocates for advice. 
The GAO also found that problems with recordkeeping made it difficult to know whether commanders completed their required training. The training's usefulness was also unclear because the services primarily relied on voluntary surveys to gauge effectiveness. 
The report comes as the Military Justice Improvement and Increasing Prevention Act, which would shift the decision to prosecute rape, sexual assault and other felonies from the chain of command to military prosecutors, has garnered support from 66 Senate co-sponsors, as well as President Joe Biden and Defense Secretary Lloyd Austin III.
The bill is being held up in the Senate Armed Services Committee, whose chairman, Democrat Jack Reed of Rhode Island, and ranking Republican, Jim Inhofe of Oklahoma, oppose it.