US sanctions Iranian firms it says sent drones to Russia
By
Stars and Stripes
September 9, 2022
---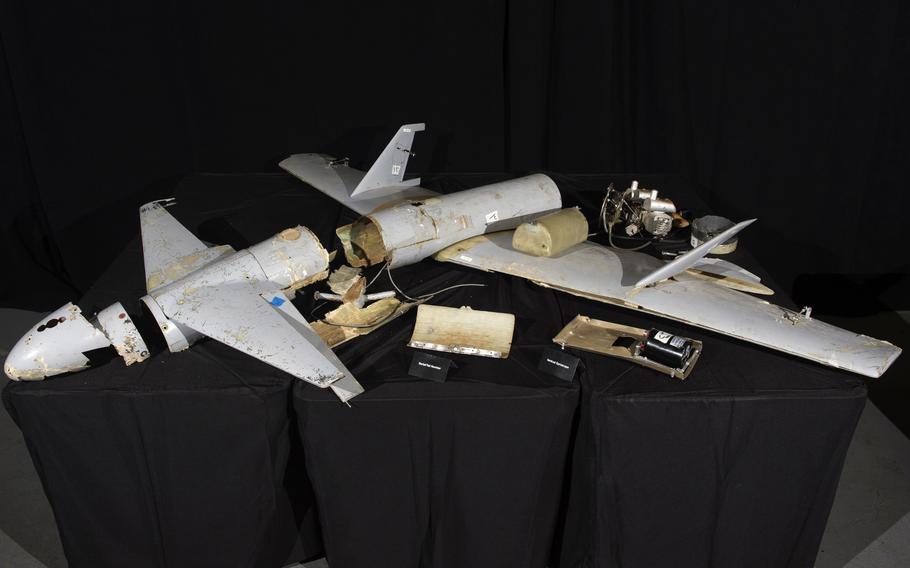 The U.S. sanctioned four firms the government says are connected to Iran's military drone program, including a transportation company accused of helping fly drones to Russia.
That company, Tehran-based Safiran Airport Services, coordinated Russian military flights between Iran and Russia to transport aerial drones and personnel to use in the war against Ukraine, a Treasury Department statement said.
"The United States is committed to strictly enforcing our sanctions against both Russia and Iran, and holding accountable Iran and those supporting Russia's war of aggression against Ukraine," Brian E. Nelson, undersecretary of the treasury for terrorism and financial intelligence, said in the statement Thursday.
U.S. spy agencies said transport planes departing Iran on Aug. 19 delivered at least two types of unmanned aerial vehicles to Russia capable of carrying munitions for attacks on radars, artillery and other military targets, The Washington Post reported last week.
Tehran has denied supplying Russia with drones for use in the war in Ukraine, which saw Kyiv launch a counteroffensive in the southern Kherson region last week.
Iran's drone program, among the world's most technologically advanced, could provide a boost to Russia's historically underfunded force, analysts told Stars and Stripes in July.
Smaller suicide drones like those provided by Iran to its proxy groups in Yemen, Iraq and Syria have had an outsized impact on those conflicts, Samuel Bendett, a research analyst at the Washington, D.C.-based think tank CNA, said in July.
The other three companies sanctioned are said by the Treasury Department to be closely linked with the Iranian government's drone production, including the Paravar Pars Company, which the U.S. says reverse-engineered Israeli and U.S. drone technology.
The Design and Manufacturing of Aircraft Engines company and the Baharestan Kish Company also were sanctioned.
---
---
---
---