Biden plans to discuss Iran's aerial arsenal during swing through Middle East
By
Stars and Stripes
July 8, 2022
---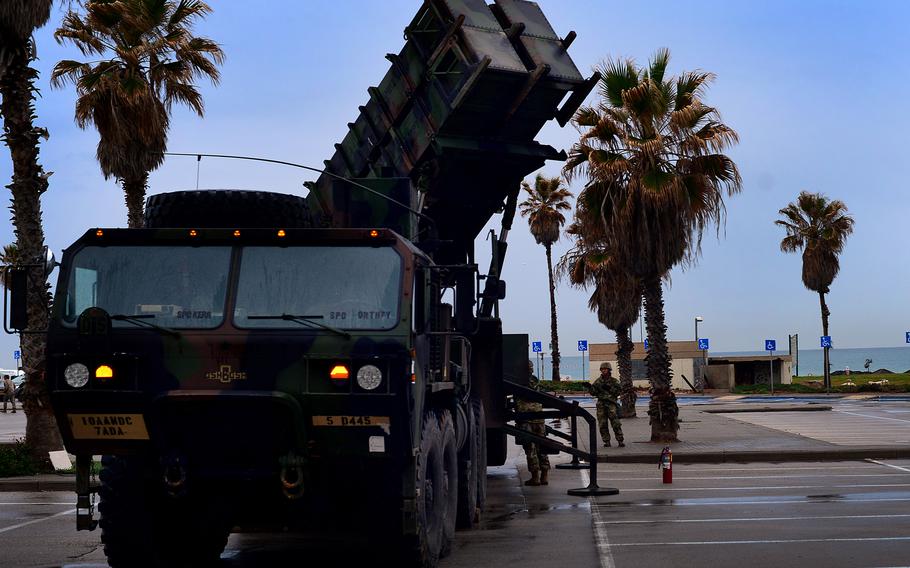 Thwarting Iranian missiles and drones will be a key part of the conversations between President Joe Biden and regional heads of state on his upcoming trip to the Middle East, officials and analysts said.
Biden will discuss greater collaboration in the Middle East on air defense, National Security Council spokesman John Kirby told reporters Thursday.
The trip, which begins next week with stops in Israel, the West Bank, and Saudi Arabia, will include talks on how the U.S. can help integrate the air defenses of Middle Eastern countries concerned about Iran's growing aerial arsenal, Kirby said.
These efforts would require Israel, Saudi Arabia and Persian Gulf nations to work together after decades of mistrust, experts said.
But Middle Eastern countries are starting to find common ground because of their worries about Iran, said Tom Karako, director of the Missile Defense Project at the Washington, D.C.-based Center for Strategic and International Studies.
"They're always going to be a little suspicious, but they do seem to be moving in the right direction toward greater cooperation," Karako told Stars and Stripes on Wednesday.
Tehran's robust drone and missile systems have forced Saudi Arabia and others to bolster their air defense systems, Karako said.
Iran's drone capabilities have developed to the point where the U.S. is "operating without complete air superiority" for the first time since the Korean War, former U.S. Central Command chief Gen. Kenneth McKenzie told Congress this spring.
Iran and the militant groups that it backs in the region have seasoned missile system and drone operators due to their extensive use in Yemen's civil war, Karako said.
That conflict, which began in 2014, pitted Houthi rebels backed by Iran against Yemen's government, which was backed by Saudi Arabia. The war is now in the fourth month of a cease-fire, but hundreds of thousands have died from airstrikes or starvation.
Houthi actions against Saudi Arabia have included a missile strike on the capital Riyadh hours before former U.S. President Donald Trump visited in 2017 and an attack on a key oil facility earlier this year.
Another attack claimed by the Houthis, on the United Arab Emirates in early 2022, targeted sites including Al Dhafra Air Base, which hosts the U.S. Air Force's 380th Air Expeditionary Wing.
For decades, the U.S. has wanted its allies in the Middle East to cooperate more on air defense, said Michael Eisenstadt, a fellow at the Washington Institute for Near East Policy. But regional rivals have been hesitant to share such information, he said.
This lack of coordination could lead to confusion should a missile come streaking across the Persian Gulf, Eisenstadt said.
Gen. Michael Kurilla, current commander of CENTCOM, told Congress in February that Israel and others in the region are cooperating on integrated air and missile defense.
His predecessor, McKenzie, attended a secret meeting with Israeli and Arab military officials about possible air defense coordination in March, The Wall Street Journal reported in June.
Some Arab leaders want access to Israel's advanced military technology and experience with anti-air systems such as Iron Dome, the newspaper reported.
A partnership between Israel and the Arab countries would have been unlikely in years past, when the nations were adversarial over the issue of Palestinian statehood.
But an agreement signed under the Trump administration has opened the door for greater cooperation, experts said. That deal, the Abraham Accords, called for the normalization of relations between Israel and the United Arab Emirates.
Similar agreements were signed afterward involving Israel, Bahrain, Oman and Sudan. Following the deal, the U.S. moved Israel to Central Command's area of responsibility.
Israeli forces also have joined military exercises with the United States and the other Abraham Accords signatories as well as other CENTCOM partners, such as Saudi Arabia, Oman, Jordan, Egypt and Pakistan.
"Israel has a lot of expertise that it can share," Eisenstadt said.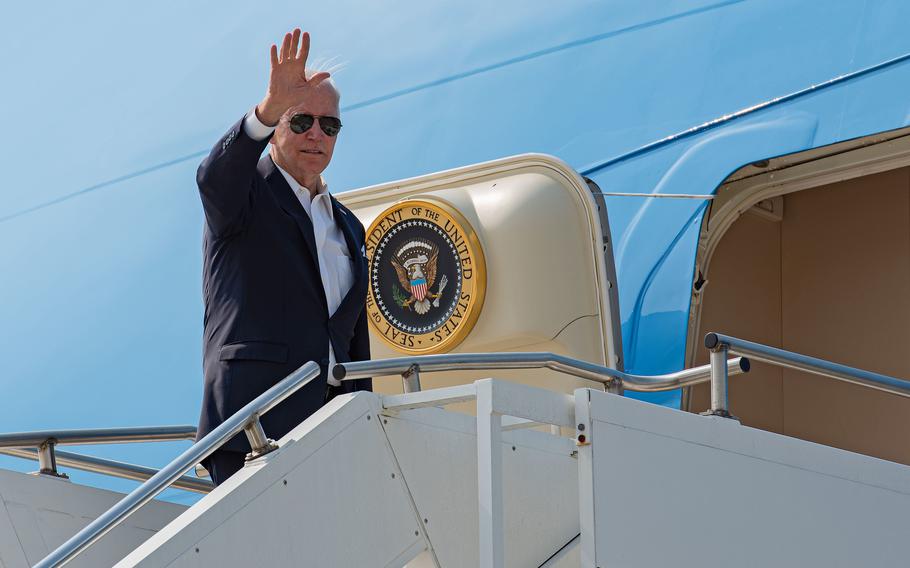 Besides air defense, Biden will have other important security issues to discuss on his Middle East trip, experts said.
Gulf states and Israel will want to discuss maritime security in the Middle East, home to some of the world's busiest shipping lanes.
Iran has been accused of transporting weapons, narcotics and oil to fund and support the armed groups it backs in the region.
British officials announced Thursday that in late February they had seized smuggled Iranian surface-to-air missiles and other advanced weapon components potentially intended for the Yemen rebels. And the U.S. seized nearly 9,000 illicit weapons in 2021, according to the Navy.
Biden also may discuss concerns over Iran's possible nuclear weapons ambitions and Saudi Arabia's oil production, experts said.
The president must strike a delicate balance on his trip, said Barbara Slavin, the director of the Future of Iran Initiative at the Washington-based Atlantic Council.
There's a risk that discussions on coordinating defenses against Iran will further antagonize Tehran if not handled correctly, Slavin said.
"I don't envy the speechwriters," she said.
---
---
---
---