Biden to focus on national security issues on Middle East tour, White House says
By
Stars and Stripes
June 14, 2022
---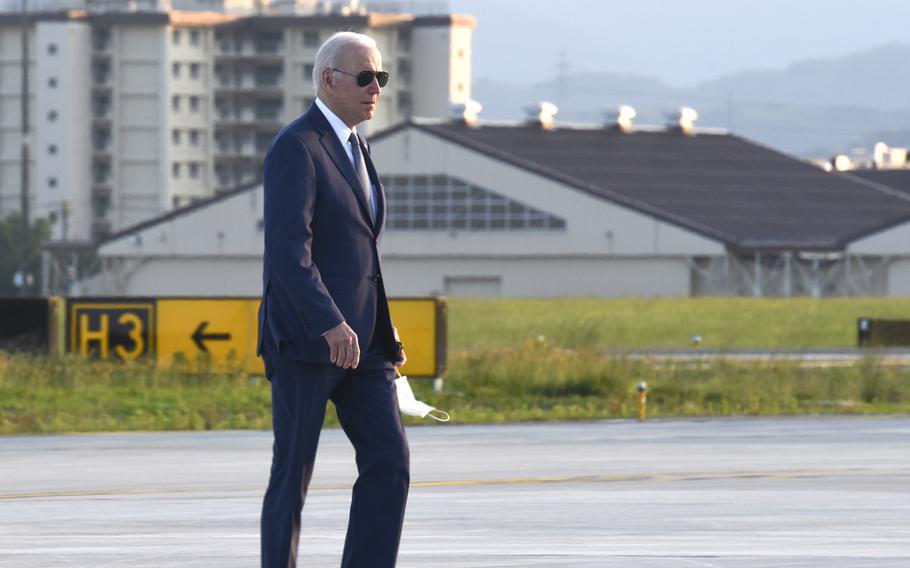 President Joe Biden's Middle East visit next month will bring him face to face with counterparts in a region that has been altered amid the declared end of two American wars and the development of ties based on countries' mutual distrust of Iran.
U.S. officials have dubbed the new approach a realignment following the withdrawal of American forces from Iraq and Afghanistan.
Meanwhile, defense ties between Israel and the Persian Gulf countries are deepening in the wake of a landmark deal brokered by Biden's predecessor, Donald Trump. Biden has rejected claims that his trip is related to the price of oil, which has spiked in recent months.
"It has to do with national security for (Saudi Arabia), for Israelis," Biden told reporters Saturday, according to The Hill. "It has to do with much larger issues than having to do with the energy piece."
The White House formally announced the trip Tuesday. It will run from July 13-16 and include stops in Israel, the West Bank and Saudi Arabia, White House spokeswoman Karine Jean-Pierre said in a statement.
Biden will speak with Israeli leaders and the Palestinian Authority, which oversees administration of the Palestinian areas in the West Bank. In Saudi Arabia, he will attend a meeting with nine leaders from countries in the region, the statement said.
A focus of the visit will be Israel's "increasing integration into the region," CBS News reported. The president is scheduled to see U.S.-funded defense systems such as the Iron Dome in use, the report said.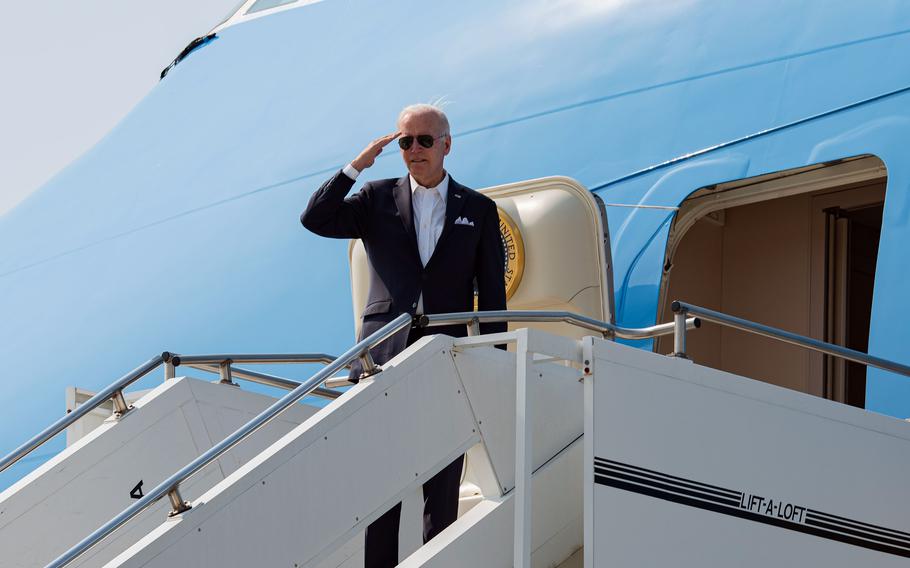 Israel was absorbed into U.S. Central Command's area of responsibility last year. The realignment came after Israel signed the Abraham Accords with leaders of Bahrain and the United Arab Emirates on Sept. 15, 2020.
The agreement has led to Israeli participation in military exercises with nearby countries. Such cooperation "would have been inconceivable before the normalization agreements," said CENTCOM's latest posture statement, issued March 22.
Israel and the Gulf countries share concerns about Iran, a regional rival that supports militant groups around the Middle East.
Iran faces international scrutiny over fears of possible ambitions for nuclear weapons, which it denies. Last week, the United Nations' nuclear watchdog condemned Iran's removal of 27 surveillance cameras at nuclear sites.
Biden is expected to meet with Saudi Arabia's controversial crown prince, Mohammed bin Salman, the kingdom's de facto ruler, a senior administration official told reporters on a briefing call, Axios reported Tuesday.
That would signal a turnaround from Biden's stance on the campaign trail, when he called Saudi Arabia a "pariah" over the kingdom's alleged violations of human rights, including the killing of Washington Post reporter Jamal Khashoggi.
The crown prince has maintained a frosty relationship with Biden and reportedly declined to take a call from him, the Guardian reported in April.
Biden's visit could be part of an effort to mend relations with Saudi Arabia, which has rejected requests to increase oil production to alleviate a rise in global oil prices.
"We made it clear that U.S. policy demanded recalibration in relations with this important country, but not a rupture," an administration official told reporters about the trip, according to Politico on Tuesday. "And that is because we have important interests interwoven with Saudi Arabia."
Biden will also visit the West Bank to consult with the Palestinian Authority and to reiterate his strong support for a two-state solution, the White House said.
---
---
---
---