Hunger crisis in Afghanistan spurs US veterans to reprise efforts to help save lives
By
Stars and Stripes
February 17, 2022
---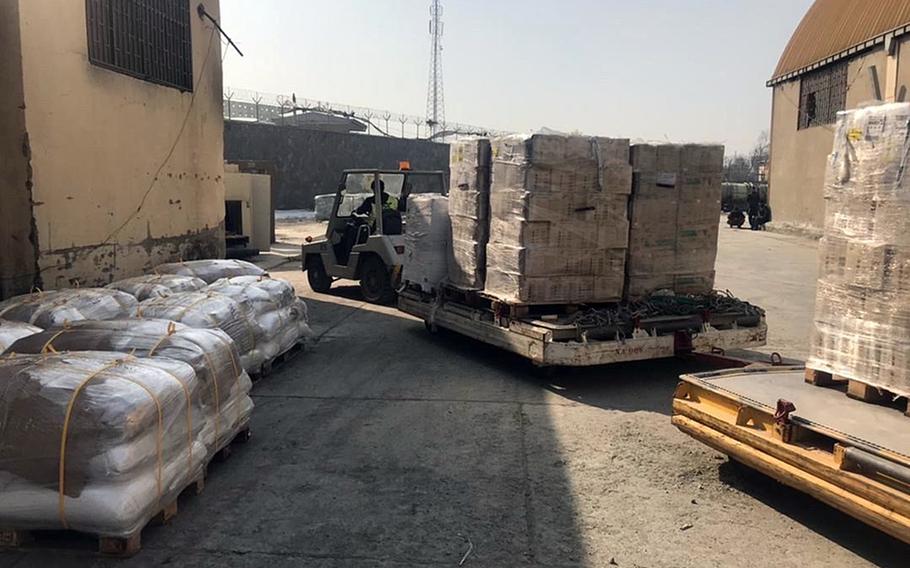 American veterans who put together makeshift efforts to evacuate people from Afghanistan last summer are shouldering a new humanitarian cause, sending food and supplies to Afghans beset by yet another unfolding crisis.
The veterans involved say they are acting both out of a sense of obligation to assist the country where they were deployed and out of concern that the U.S. is moving too slowly to stop mass starvation.
Some experts, however, say that despite the veterans' good intentions, their lack of experience in humanitarian work could result in the aid falling into the hands of the wrong people.
About 23 million Afghans, or half the population, lack regular access to food, the World Food Program said in January. And 8.7 million of those are at risk of starvation, according to the UN agency.
"The situation was getting extremely dire," said Marine veteran Joshua Hosler.
He and Hekmat Ghawsi, a former combat interpreter for U.S. forces, sent 11 tons of food and medical supplies to Kabul earlier this month, they said. They spent weeks working from afar to untangle the complicated process of sending aid to Afghanistan.
They had to charter a cargo jet, purchase supplies from a logistics company in the United Arab Emirates and find a charity in Kabul to distribute the goods.
Two other veteran-founded entities, Rumi Spice and the now-defunct Team Afghan Power, also launched food drives. And individuals, such as Air Force veteran Christy Barry, sent aid through charities and smaller nongovernmental organizations.
Barry said impromptu actors like her fill the void created by what she sees as the slow response of the U.S. and the United Nations.
"The bigger-scale entities are not getting it done, which is why you have these other smaller (nongovernmental organizations) that formed and stepped in," Barry said.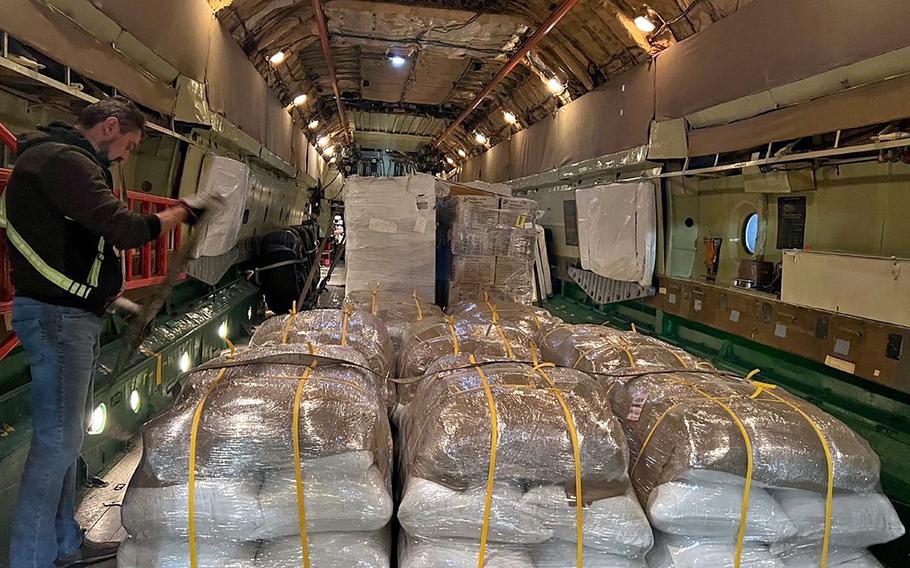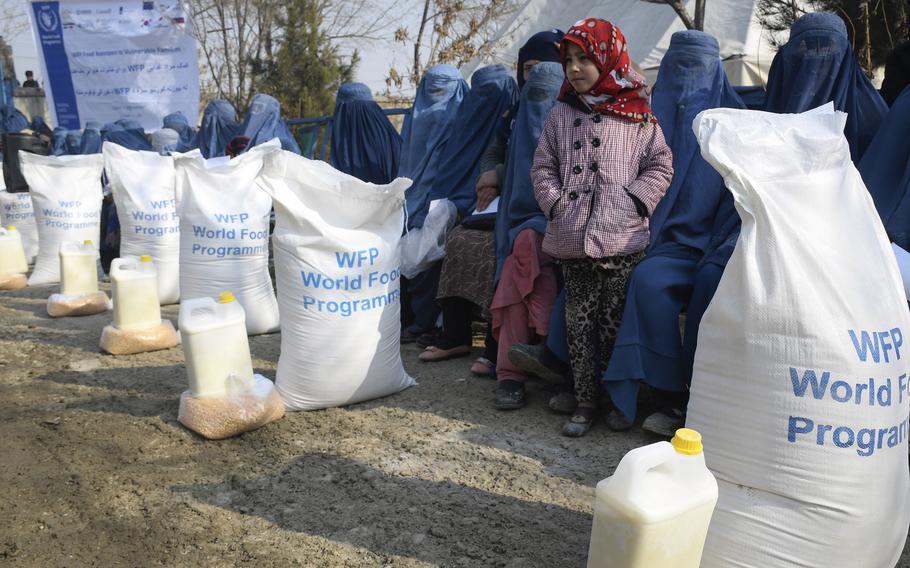 But some smaller-scale efforts may lack local staffing and experience working in Afghanistan, which suffers from high levels of corruption. 
Well-established organizations operate at a much larger scale and have partnered in the past with the Taliban to deliver aid, said Graeme Smith, a senior consultant for the International Crisis Group, an NGO headquartered in Brussels.
"It's important for humanitarian aid to be centrally coordinated so that help goes to the neediest people," Smith said.
Veterans who want to help would be better off donating to organizations such as UNICEF or the International Committee of the Red Cross, Smith said, or sending money directly to individuals when possible.
Fears that donations of food and supplies will end up with the Taliban are not misplaced, according to some reports. In January, claims arose that Afghanistan's new rulers had used donated wheat to pay supporters, the U.S.-funded Radio Azadi reported.
A Taliban spokesman rejected allegations that humanitarian assistance was being misappropriated.
"There is still no evidence of corruption in the distribution of aid," Abdul Qahar Balkhi said.
Veterans groups also face challenges delivering aid because of their status as former members of the U.S. military. Few have been able to fly to the country, so they must operate remotely.
Some local charities, like the one working with Hosler, fear retribution from the Taliban and prefer not to be publicly associated with Americans.
But even with all the difficulties, it's understandable that veterans have formed their own aid organizations, said Madiha Afzal, a fellow at The Brookings Institution.
"The feeling is that the U.S. government is moving slowly, and it's difficult to get things down through official channels," Afzal said. "So many people have had to rely on these ad hoc measures since August."
International businesses had been reluctant to operate in Afghanistan because they feared sanctions, Afzal said, noting that the U.S. did not put forth exceptions for humanitarian assistance until December.
"The humanitarian crisis was underway in August; we had already lost four months," Afzal said.
Washington recently announced plans to use the Afghan central bank's assets in the United States to support humanitarian relief.
The proposal, derided by some in Afghanistan, would split $7 billion of the country's money into a fund for aid and a trust for possible payments to victims of the 9/11 attacks.
Large-scale aid may not arrive for months, and in the meantime people are starving, Afzal said.
While she questions whether impromptu groups can deliver aid to the right people, Afzal said their motivations are commendable.
"Who can say that saving someone's life by giving them food isn't worthy?" she said.
---
---
---
---