Reporter's notebook: The comedy and tragedy of three years in Afghanistan
by
J.P. Lawrence
Stars and Stripes
October 23, 2021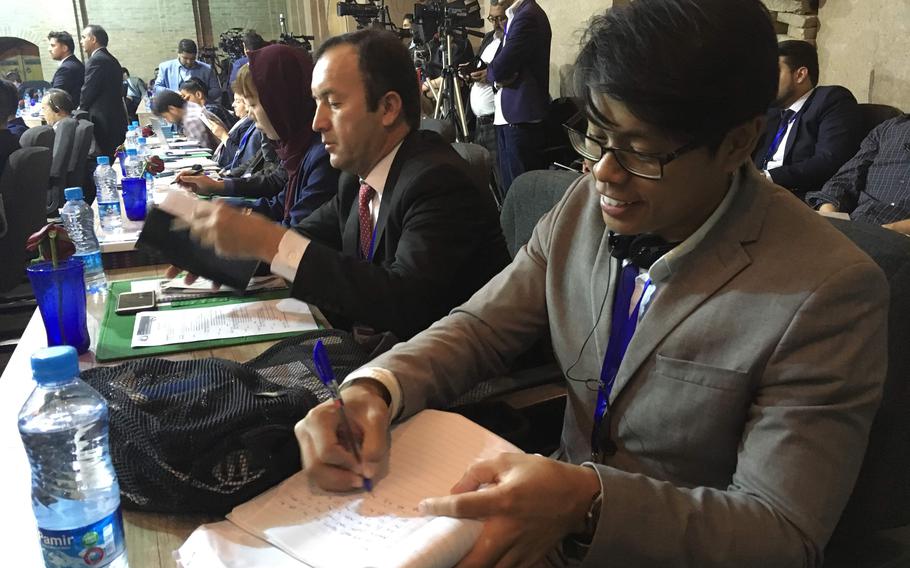 Editor's note: J.P. Lawrence lived in Kabul for more than three years, covering Afghanistan as a reporter for Stars and Stripes. Here are a few of his personal recollections: some lighthearted, some tragic.
Stripes undercover
My first time in Afghanistan, I went to midnight breakfast at a DFAC at Bagram Air Base. At the next table over, several security guards from Uganda were seemingly engrossed in Stars and Stripes, and I thought that was really cool. The impact of the news!
Then I saw that they were using the newspapers to hide their faces as they napped. But at least no one can say Stars and Stripes wasn't of use downrange. 
When in danger, play cricket 
We were reporting in Helmand province and there were concerns about kidnapping. A Taliban sympathizer had stared at our car from the road and then showed up at the office where we had eaten lunch the previous day. I and the other reporter with me were worried.
Our Afghan translator came up with a solution. We went to a nearby swimming pool, which had been turned into a cricket pitch. He gave us a bat and we played cricket, batting in the deep end of a dried-up pool as bored Afghan border police bowled cricket balls at our makeshift wicket. The guide's message was yes, there's a kidnapping threat, but there's also no use worrying about what you can't control.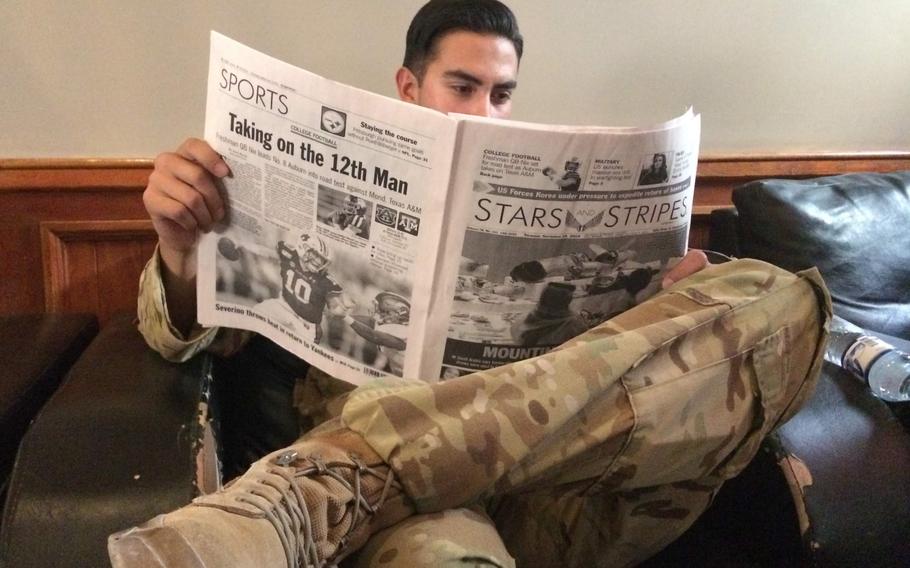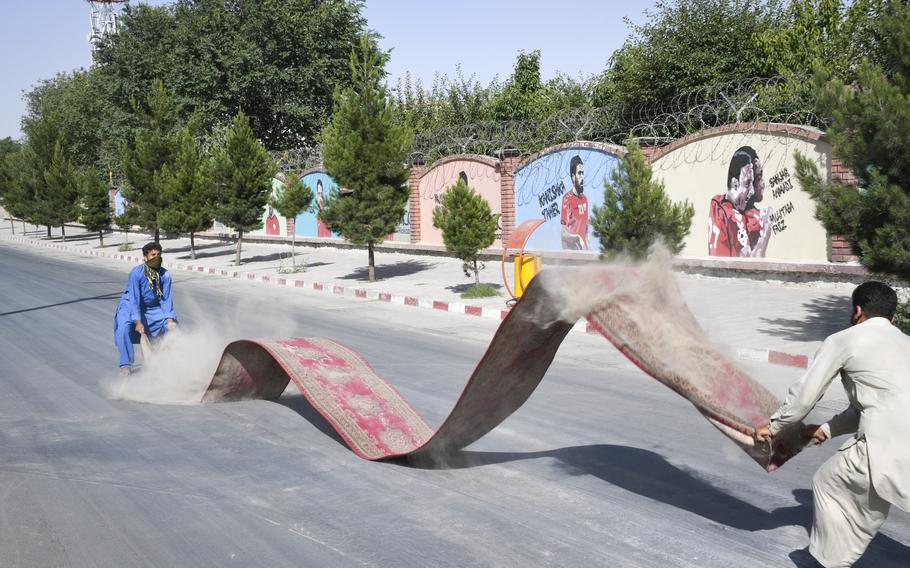 The 'freshest' sushi in Kabul 
We lived in a house in downtown Kabul. Most days I ate kebabs or beans and rice from local shops. But I'd get homesick for certain foods, specifically sushi. After finding a shop selling sushi for delivery, I paid for an order, which was about $30.
Then the food arrived. The "sushi" was canned, flaked tuna surrounded by rice. I thought that would be it for sushi options in Kabul. But a few years later, the grocery store near me started to sell spicy tuna and California rolls imported from Dubai.
But they were also frozen during shipment, so I'd have to defrost them in the microwave. One night, the power went out, as it often did in Kabul. I couldn't microwave the frozen sushi, so I put it in a pan and warmed it on the stovetop in the dark. I couldn't see much. In the end, the rolls were burned on the outside and frozen on the inside. But at least I had sushi. 
Avoiding the question
Afghanistan's most-used languages are Dari and Pashto. I learned Dari via a tutor and conversations with a lot of patient people. I'll never forget the day a spokesman I was interviewing took his friend aside and whispered "Be careful. He knows a little Dari."
Another time, an Afghan government spokesman tried to hide behind his poor English skills.
I would ask a question, and he would say there was no translator. One day he gave a news conference, and when I asked my question in English, he said he didn't understand, so I asked again in Dari. My Afghan friends at The New York Times and The Washington Post messaged me later saying that my Dari was good. In fact, the spokesman had completely understood my question. He responded in Pashto to ensure I couldn't understand him.  
Cease-fire bonding 
During a three-day cease-fire in 2018, I traveled with an Afghan general to Logar province. Taliban soldiers were walking freely in the cities, and the general wanted to go into Taliban territory and say hello to the people there. It was like a big party. So many people were celebrating the brief peace then.
As we drove through Taliban territory, the Afghan general delivered ammunition and food to soldiers. Taliban and government troops and civilians could be heard cheering together. 
"Long live Afghanistan," they chanted. And then "Death to America! Death to Pakistan!"
My translator explained that everyone was bonding over the idea that they were fighting each other only because they were being forced to by outsiders. A few years later, the province would fall to the Taliban almost without a fight, as government troops laid down their weapons.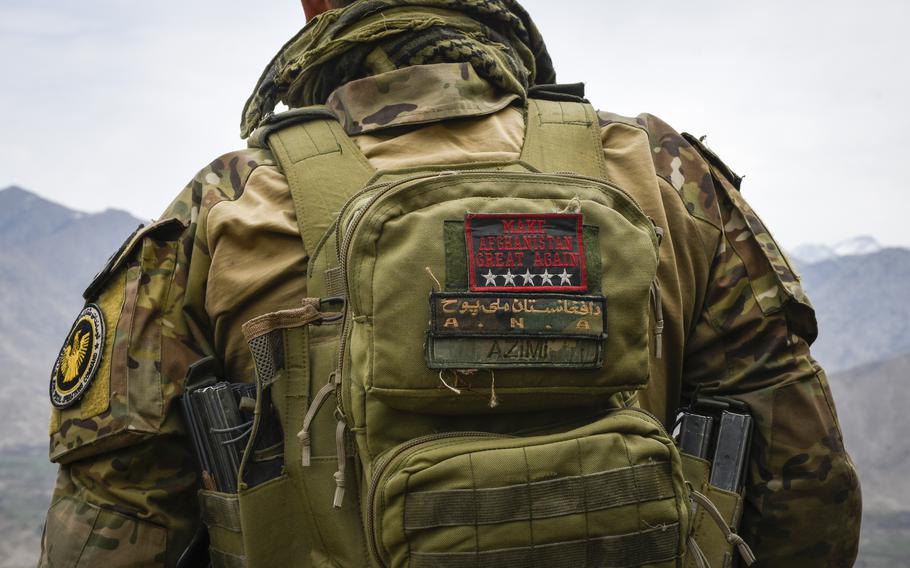 A commando's death
Of the many people I met in Afghanistan who had been affected by violence, one Afghan commando sticks out to me. I met him while reporting in Kapisa province. When I first spoke to him, I thought he was an American Green Beret. He had spent years training in the United States and his accent was perfect.
As long as there was air support, the commandos would prevail, he told me. After that, he and I would speak over instant messenger as he conducted operations across the country. After the U.S. withdrawal had been announced, we met in a fancy restaurant in Kabul.
The commando said he believed that the U.S. should stay in Afghanistan like it had done in Germany and Japan after World War II. Afghanistan was the front lines of terrorism, he said. But earlier that day, the latest U.S. intelligence estimate said the front lines of terrorism were no longer in Afghanistan but spread out, in Africa and elsewhere.
Some time afterward, the commando told me that he was headed to the front lines. Then he left for what would be his final fight. Air support didn't come that day. His unit was surrounded, and he was killed.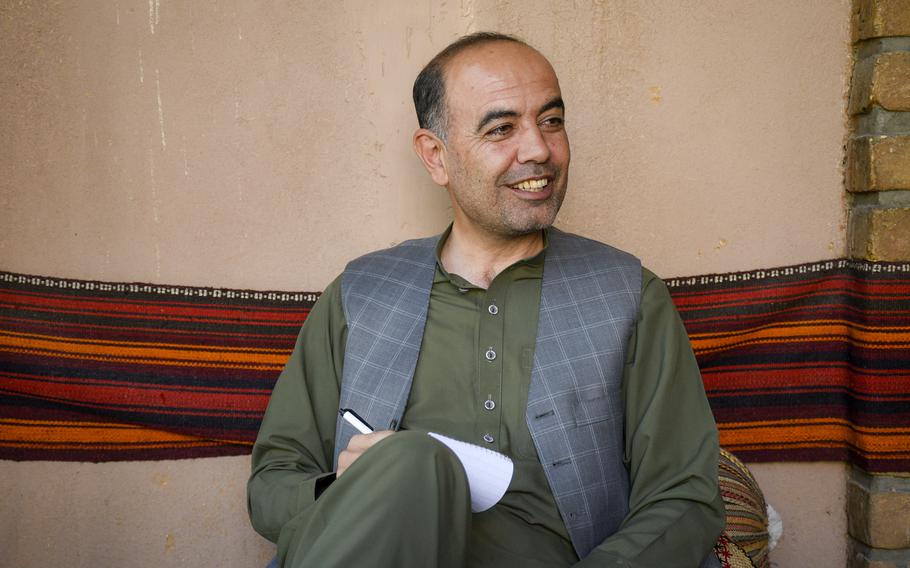 Zubair 
One of the lasting impacts from Afghanistan was meeting Zubair Babakarkhail. He had worked for Stars and Stripes for almost a decade and was essential to our reporting. He and I spent hours traveling across the country.
When the power was out, we played foosball, which he had learned while growing up in a refugee camp in Pakistan, and he always won. We even had a stakeout, spending late nights following sewage trucks around Kabul for a story about how U.S. wastewater was going into the river.
He was essential for our safety as well. Once, bandits fired at our car as we drove back from an interview with Islamic State prisoners. Zubair guided us through and got us home safely. He escaped Afghanistan after the fall and is now in the U.S. seeking a safe life with his family. I hope he makes it.