EU pledges emergency 1 billion euros in aid to Afghanistan and its neighbors
by
Chico Harlan
The Washington Post
October 12, 2021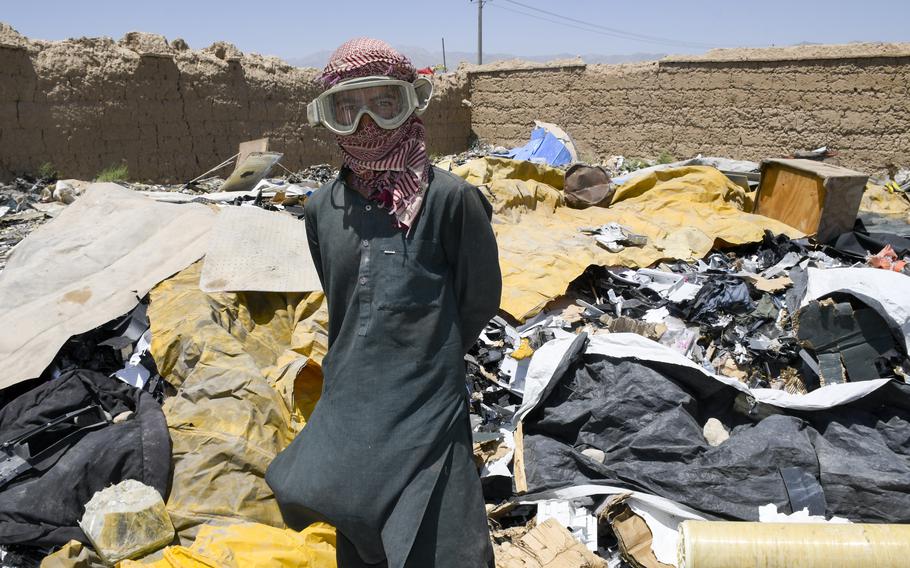 ROME — With Afghanistan cut off from foreign support and plunging into a dire economic crisis, the European Union said Tuesday that it will provide $1.16 billion in aid to Afghanistan and neighboring countries as a way to avoid "catastrophe."
"We must do all we can to avert a major humanitarian and socioeconomic collapse in Afghanistan," Ursula von der Leyen, the European Commission president, said in a statement.
The E.U.'s pledge came just ahead of a virtual Group of 20 summit on the topic of Afghanistan, where one of the most contentious issues is how to stave off famine and the collapse of basic services without also providing a symbolic lifeline to Taliban leaders.
Until the Taliban takeover two months ago, Afghanistan had survived on international aid — but that inflow has been halted now that nations have cut diplomatic ties. Many of the previously largest donors, including the United States and the European Union, have pressured the Taliban to show progress on issues like women's rights and countering terrorism. Von der Leyen on Tuesday said the E.U. still needed the Taliban to meet such benchmarks before overall development aid — rather than this one-time sum - would be unfrozen.
"But the Afghan people should not pay the price of the Taliban's actions," von der Leyen said.
Aid groups have warned of a pending humanitarian disaster that is grave even by the standards of a 20-year war. The economy is all but stalled. Banks are closed. The primary health care system is on the brink of collapse. The World Food Program said last week that just 5 percent of households are consuming enough food. More than a million children could face acute malnutrition.
Speaking to reporters Monday, United Nations Secretary General António Guterres said it was a "make or break moment" in the country, and warned of a "heavy price" if other nations don't help Afghanistan "weather this storm."
But he made it clear that the issue was complex. He said countries also shouldn't have to compromise principles in providing aid - and said the responsibility was primarily on those now leading Afghanistan, whom he criticized for curtailing the rights of Afghan girls and women.