Reunited: Afghan family separated in chaotic evacuation brought together at Ramstein
by
J.P. Lawrence 
Stars and Stripes
September 5, 2021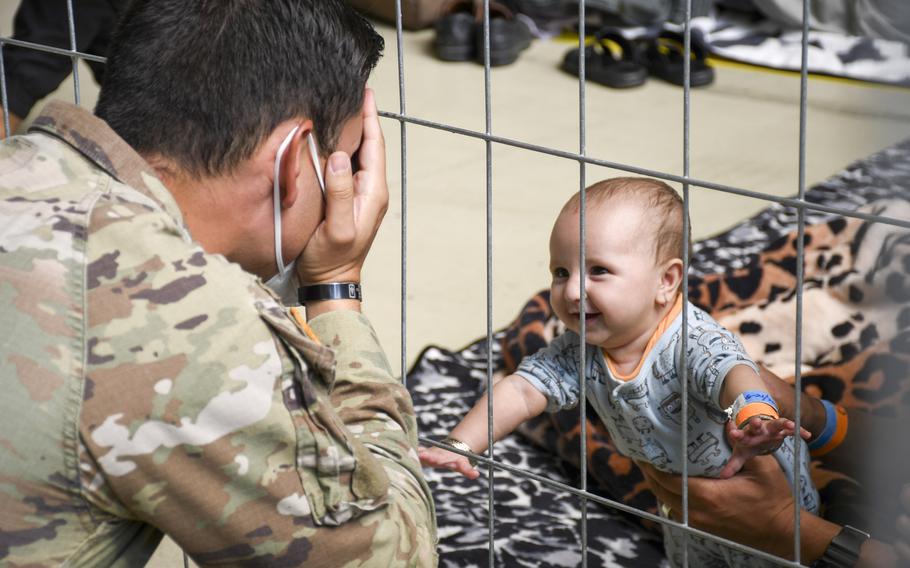 A 17-year-old boy reunited with his family at Ramstein Air Base on Friday after they were separated during the chaotic evacuation from Afghanistan, State Department officials said.
The boy arrived by himself at Ramstein earlier last week, and was connected to the rest of his family a few hours after they flew in from Qatar on Friday, a State Department official familiar with the case said Saturday.
"Reunifications of families are happening every day," said John Stubbs, another State Department official and a spokesman at Ramstein. "The State Department is fielding hundreds of inquiries and working hard to reunite everyone possible."
The U.S. military evacuation of more than 122,000 Afghans after the fall of the country to the Taliban in mid-August left an unknown number of families separated along their journey.
The U.S. believes there are "very few" Afghan children arriving to the United States without an adult family member or friend, State Department spokesman Ned Price said Thursday.
These unaccompanied minors are identified before they come to the U.S., Price said, with the help of non-governmental organizations such as UNICEF and International Organization for Migration.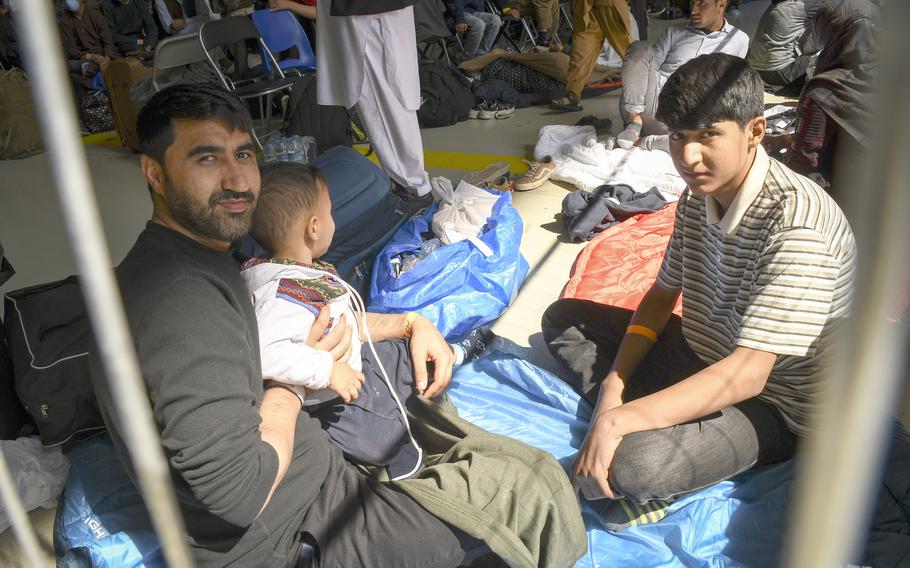 "As soon as a minor child is identified as being without any trusted adult, we immediately begin working to reunite these identified minors with their families and with their loved ones," Price said.
Most Afghans evacuated by the U.S. military transit through bases in Qatar and Germany before flying to bases in America for further processing.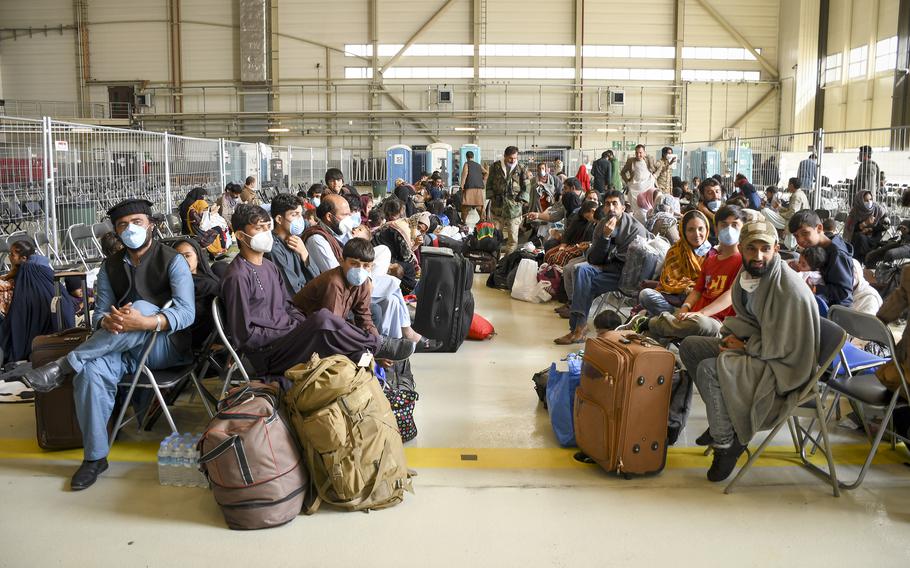 The task of reuniting families is expected to be easier once everyone is on bases in America, instead of in countries that can only host them for a certain number of days.
"We're basically in the middle of a hurricane," a State Department official said Sunday. "We are working hard to reunite families when we can and some reunifications have already been facilitated, but others will begin once we get them safely back to the United States."
At Ramstein, unaccompanied minors are placed in supervised "youth pods" where they're given access to mental health services as well as clean clothing and blankets, a State Department official said.
The base has hosted more than 25,000 Afghans and has become the largest reception point for evacuees among U.S. bases in Europe since Aug. 20, a statement from the 86th Airlift Wing said last week.