US Marine veteran helps Afghan women's soccer team escape to Australia
by
J.P. Lawrence 
Stars and Stripes
August 27, 2021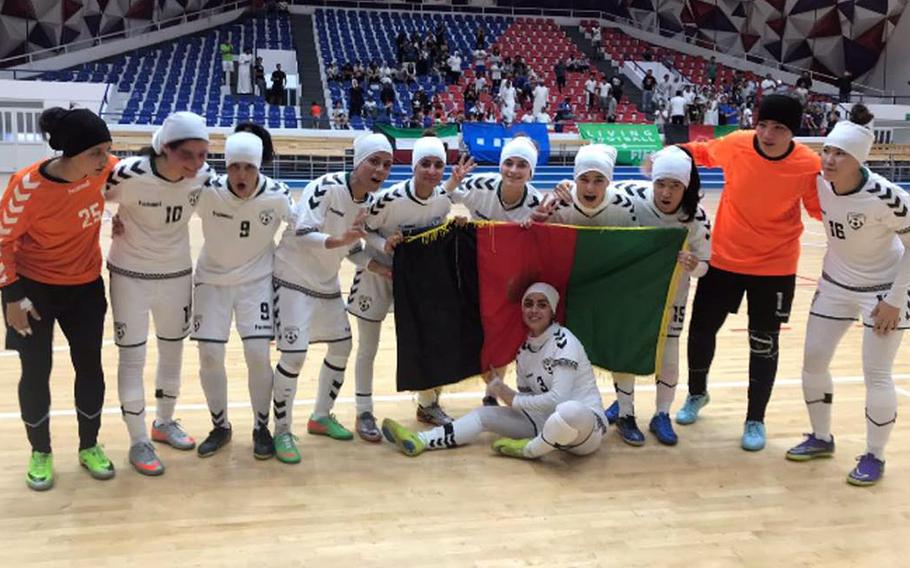 A Marine veteran joined forces with five other women worldwide to help pull off the escape of dozens of female soccer players from the Afghan national team to Australia, along with relatives and team staff.
"Never underestimate the power of six women with smartphones," said Haley Carter, who was a goalkeeping coach for the Afghan women's team after service in the Marine Corps had brought her to Iraq and Southeast Asia.
Carter is one of thousands of veterans helping Afghans fearful of the new Taliban regime flee the country.
The country's women's soccer team had been celebrated as a symbol of hope for an Afghanistan more tolerant of women's freedoms.
But the Taliban's takeover of Afghanistan sparked fears that they would return to the harsh ways of governing and hard-line limitations on the rights on women that marked their regime in the 1990s.
Some members of the Afghan women's soccer team have already been threatened by the Taliban, Carter said by phone Friday.
Carter said she began working around the clock last Friday to evacuate 86 people, including players, staffers and their families. She was part of a group with Khalida Popal, the former captain of Afghanistan's women's soccer team; Kelly Lindsey, the team's former coach; and three human rights lawyers who helped apply for visas.
Popal, who lives in Denmark, told British newspaper The Guardian that in order to escape the ire of the Taliban, the women were advised to burn their national team shirts and scrub their social media accounts of all references to their sport.
"It is so painful for me to use these words, telling them that the jersey they have earned, their national identity, has to go," Popal said.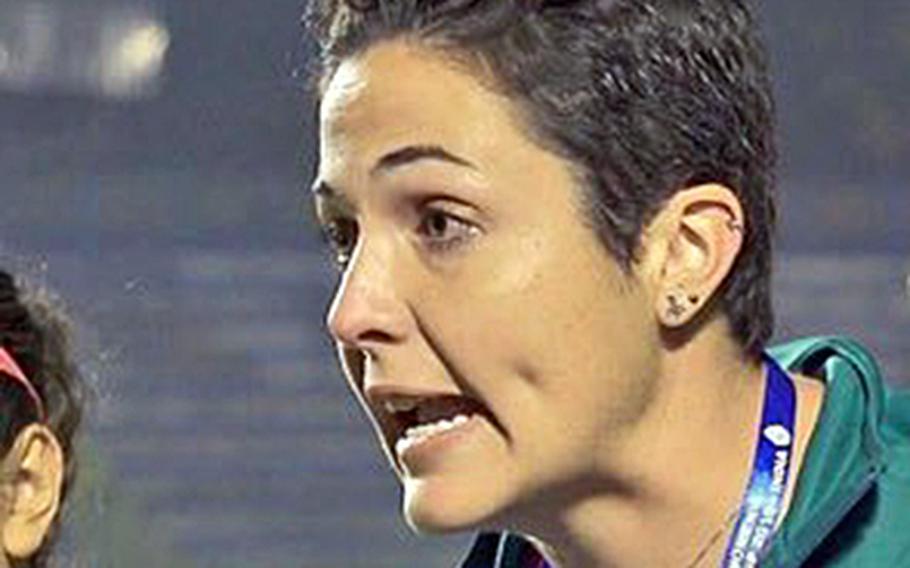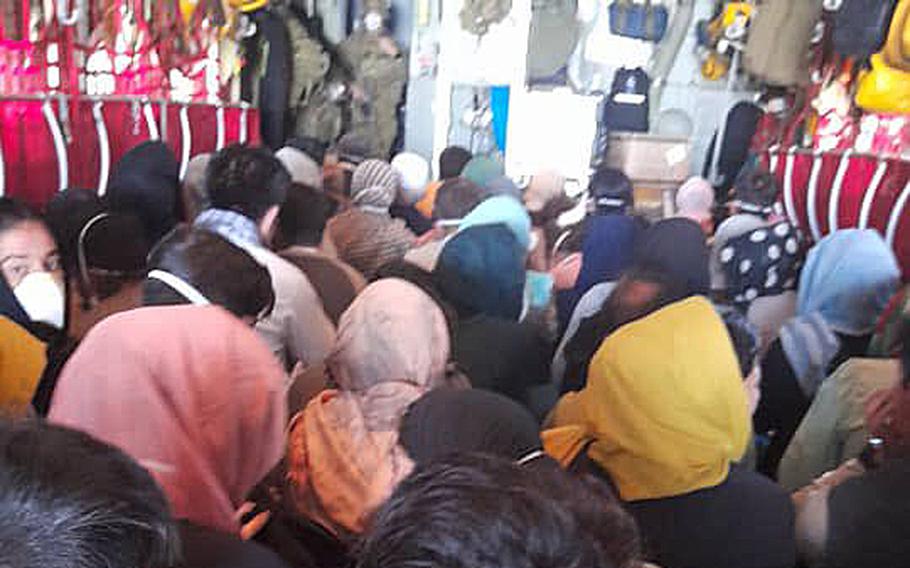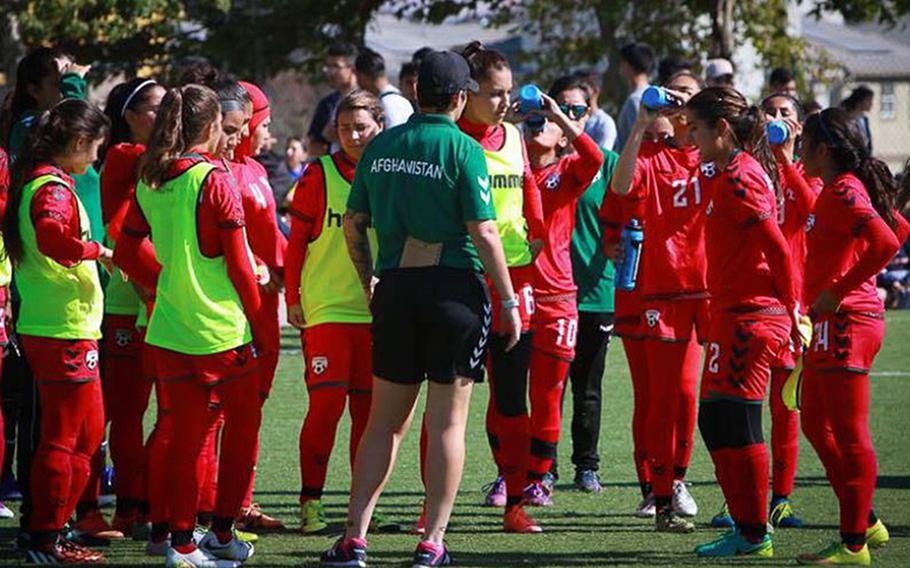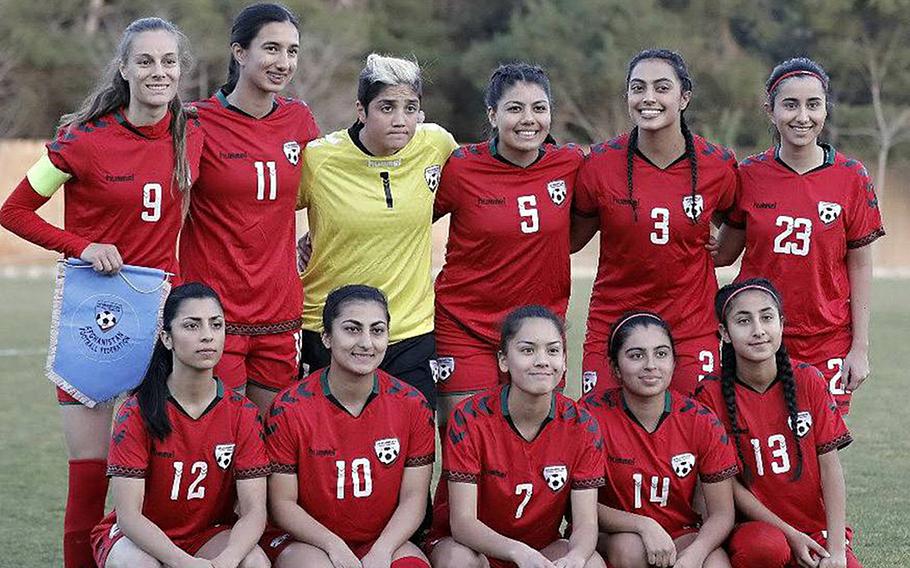 The women had to make a harrowing, multiday journey to get through massive crowds and Taliban checkpoints to their airport gate and onto their flight out, Carter said.
Several of the women were beaten, robbed or touched inappropriately, she said.
None of the six women assisting the players got much sleep over the past week, Carter said. The six of them had to rally the players' spirts amid the chaos at the airport.
They tried to find someone willing to go out and bring the players safely through the crowds, but no one did, Australian human rights lawyer Nikki Dryden said in an interview with the Australian Broadcasting Corporation. She was among the six women aiding the escape.
"They all made it to the front of the gate themselves," Dryden said. "The only thing we could keep telling them was push forward, push forward, stay in the line, don't move. And they did it. Every single one of them that's going to make it to Australia did it on their own. We gave them a hand, but they did it on their own." 
Carter said the players and their families flew out of Kabul on Tuesday on an Australian government flight and will be resettled in Australia as refugees.
A former team captain, Shabnam Mobarez, welcomed news of the players' safety, but said the fact that they needed to leave for playing soccer was "heartbreaking" for her.
"They're forced to leave because of something so beautiful, because they played football," Mobarez said in a phone call from Denmark. "We started this whole journey about football with a dream, but this dream has turned into a nightmare."
The players' departure came just two days before a bomb detonated at the airport, killing more than 100 Afghan civilians and 13 U.S. service members, including 10 Marines, CBS News reported.  
The bombing made Thursday the deadliest day for U.S. forces in Afghanistan since August 2011. Carter said the attack struck a heavy emotional blow that she cannot process.
Like others trying to evacuate Afghans, she has been in "crisis mode" and "problem-solving" mode for a week and is running on "emotional fumes."
Despite the triumph of the successful escape, her assessment is tempered by the prospects for others in Afghanistan.
"While I am immensely grateful we were able to accomplish what we did, I am equally devastated at the things we might not be able to accomplish," she said.