Plans eyed to move Landstuhl hospital
by
Jennifer H. Svan
June 20, 2010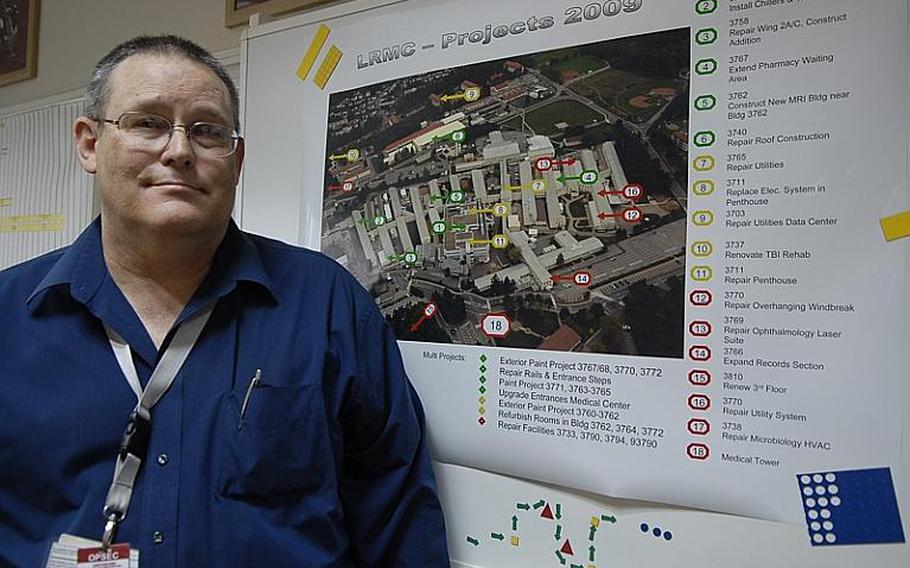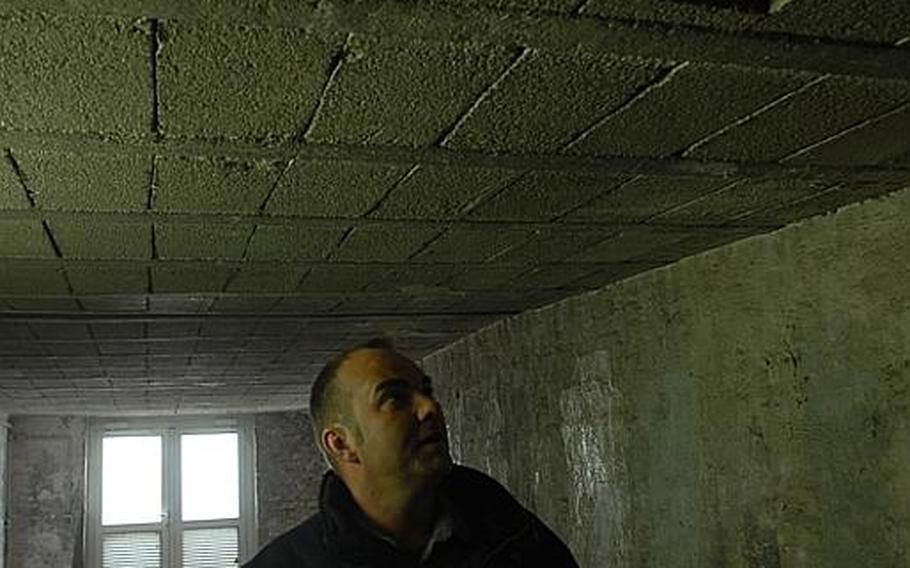 LANDSTUHL, Germany — The Defense Department is trying to move swiftly with plans to relocate the largest U.S. military hospital overseas from its Army post in Landstuhl to a site adjacent to Ramstein Air Base.
The department hopes to complete a preliminary design and have a projected budget for the new facility ready by February, when Congress is scheduled to review proposed annual defense spending, said U.S. European Command spokesman Navy Lt. Cmdr. Taylor Clark.
But the move is not a done deal, he said. Congress could choose not to provide funding, or problems could arise in the design phase, two possibilities that could force DOD to back away from moving the hospital to the community of Weilerbach, Clark said.
But German government officials, once bent on keeping Landstuhl Regional Medical Center in Landstuhl, believe the hospital is moving and are giving up efforts to persuade DOD to do otherwise.
Karl Peter Bruch, Rhineland-Palatinate's minister of interior, said he was informed by Pentagon officials that "the decision for a new hospital in Weilerbach has been made."
Bruch last month traveled to Washington, D.C., for a meeting with government officials to discuss plans for the hospital. Before his trip, standing before reporters at a news conference with Landstuhl Mayor Klaus Grumer in April, he said he supported the mayor's efforts to keep the hospital in Landstuhl, its home since 1953.
Grumer told reporters then that the city was prepared to provide additional land at the current location so the military could rebuild the hospital on site, a proposal that Bruch said at the time he would present to Pentagon officials.
Bruch, who declined to name the officials with whom he met, said he was told that DOD does not want a renovated or modernized LRMC, but a new hospital in Weilerbach. He says now that he is OK with that option, since the hospital will remain in his state, Rhineland-Palatinate.
Grumer did not return numerous phone calls seeking comment.
DOD first announced in March that it would begin the planning phase of combining LRMC and the Air Force's medical clinic on Ramstein into one location at a former Army depot in Weilerbach, next to Ramstein Air Base.
While budget figures are still being worked on, the project will undoubtedly be costly.
"Anything you build [has to be] new," said David Reece, LRMC maintenance branch chief. "Road, power plants, barracks, child development centers. All these things need to be built."
DOD officials said they are still determining what support facilities would be needed at Weilerbach. But last year, former Landstuhl commander Army Col. Brian Lein said the USO, the medical transient detachment, the barracks and the Fisher houses had to be moved, too. An Army helicopter medical evacuation unit outside the post also supports the hospital.
DOD considered refurbishing LRMC or building a new hospital on the Landstuhl campus, Reece said, but there are clear advantages to building at Weilerbach.
A mix of old and new would mean some parts would have a shorter life span than others, he said.
And building at the same campus could disturb patients who are sensitive to noise, including newborns in intensive care and wounded troops, he said. Combat patients once requested the hospital cease making announcements over its public address system.
The Landstuhl hospital, which military officials say is the third oldest in the Army, is the first stop for wounded troops coming from Afghanistan and Iraq.
The facility, which is 10 miles from Ramstein, still has many of the original wings built in 1953. A three-story tower was added in 1983.
The biggest challenge to maintaining an aging hospital is utility support, Reece said. Utility tunnels running underneath the hospital are packed so tightly it's difficult for workers to perform maintenance, he said. Over the years, the hospital has added cables, wires and pipes to accommodate more electrical, plumbing and data needs.
"There is going to be a point beyond where we can't sustain," he said. "I can't say when that is, but it's coming."
The hospital is also starting to show its age. A piece of ceiling – a lightweight masonry block material − above the pediatric waiting room fell to the floor on a recent weekend when nobody was around. That spot and others have been reinforced with wire meshing.
Structural engineers have given the hospital "a clean bill of health" and say the facility is safe, Reece said. No explanation was given for the ceiling problem, but it's indicative of an aging structure, he said.
"I have to wonder 'What next?' " he said.
LRMC by the numbers
Total staff: 2,964. (Soldiers, 1,106; airmen, 312; sailors, 252; Marines, 10; civilians, 1,284. Physicians, 184; nurses, 604.
Daily averages: admissions, 23; surgical cases, 32; births, 3; meals served, 1,874; pharmacy products distributed, 1,301.
Number of wounded troops treated from wars in Afghanistan and Iraq since January 2004: 62,703
Hospital size: 750,000 square feet, comprised of 15 wings and a dining facility/concession area. 149 beds; 16 neonatal bassinets.
Source: LRMC
---
---
---
---