Leader of Russian mercenaries turns to prisoners in search of recruits for war in Ukraine
By
Stars and Stripes
September 20, 2022
---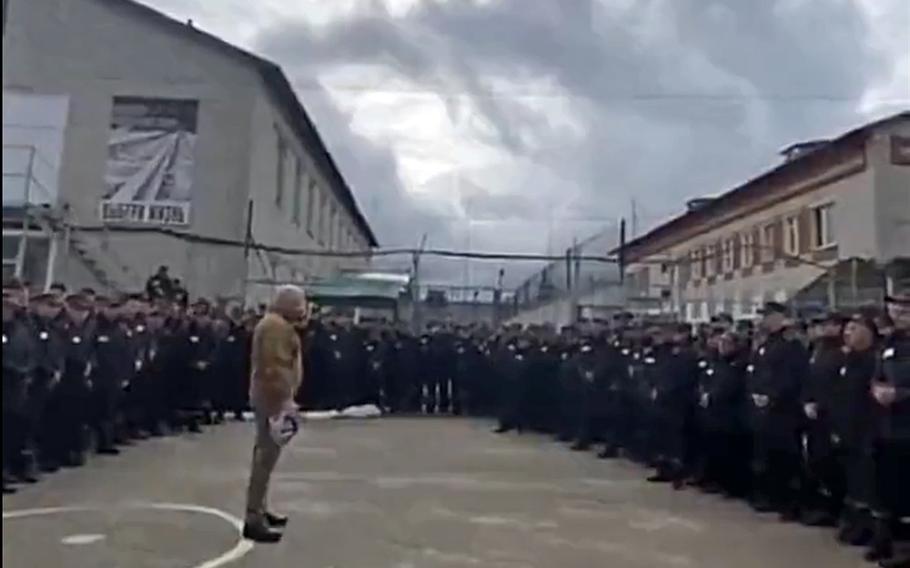 A Russian mercenary organization is trying to recruit 1,500 imprisoned felons to fill its ranks, but many are refusing to join Moscow's faltering war effort in Ukraine, the Pentagon said.
The Wagner Group, which has close ties to the Kremlin, also is trying to enlist foreign fighters from Tajikistan, Belarus and Armenia, a senior U.S. defense official told reporters.
The move highlights the strain Russian forces are under in Ukraine, where the military has faced a series of major setbacks in recent weeks.
"Our information indicates that Wagner has been suffering high losses in Ukraine, especially and unsurprisingly among young and inexperienced fighters," the defense official said on condition of anonymity Monday.
Likewise, the Kremlin also is struggling to fill out the ranks of its army, which was routed in Ukraine's recent offensive to reclaim territory around Kharkiv, the country's second-largest city.
"Russians are performing so poorly that the news from Kharkiv province has inspired many Russian volunteers to refuse combat," the defense official said.
Last week, video emerged of Wagner leader Yevgeny Prigozhin at a Russian prison, where he was offering prisoners release if they were willing to serve six months in Ukraine.
"The first sin is deserting. No one falls back. No one retreats. No one surrenders into capture," Prigozhin told them.
Russia's recruitment woes coincide with a war effort that has failed to achieve Moscow's aims since its full-fledged invasion was launched in February, U.S. officials said.
"On Sept. 1, you might recall President (Vladimir) Putin called for the entirety of Donetsk province to be under Russian control by Sept. 15th, but Putin's forces clearly have failed to deliver," the senior defense official said.
In eastern Ukraine, Kyiv's forces continue to make advances. The troops now control all territory west of the Oskil River and have liberated more than 300 settlements in Kharkiv province in the process. 
"If you look at the geography, this is more than Rhode Island and Delaware combined, in U.S. terms," the senior defense official said.
Still, questions loom over how Moscow will respond to its setbacks. In recent days, the Kremlin has stepped up attacks on civilian infrastructure.
And Russian missile strikes and shelling in the vicinity of nuclear power plants have heightened concerns about a potential radiological disaster.
On Monday, Ukrainian officials said a Russian missile had landed 300 yards from a reactor at the Pivdennoukrainsk nuclear power plant in southern Ukraine.
---
---
---
---