Permanently stationed US troops probably not best option for Baltics, NATO chiefs say
By
Stars and Stripes
September 19, 2022
---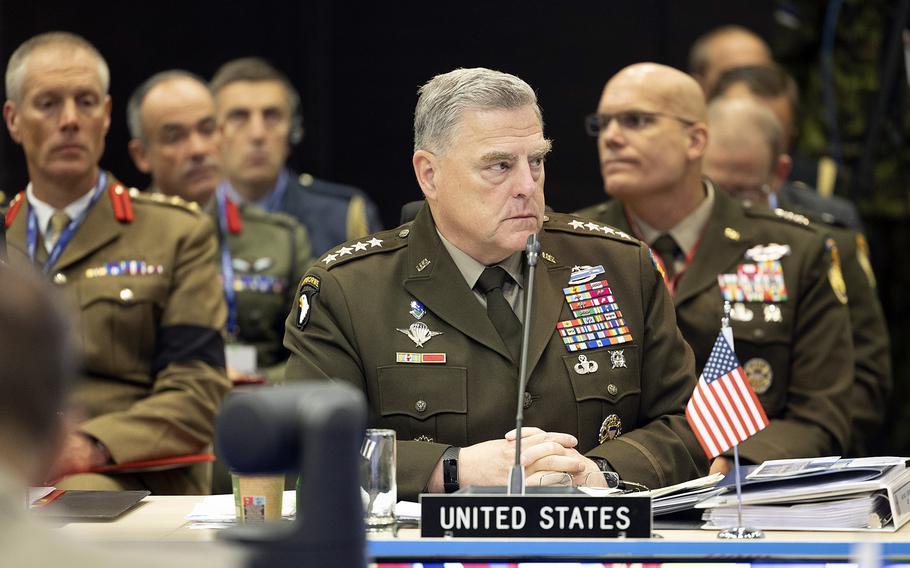 Mobile units able to maneuver quickly around NATO's eastern flank could be preferable to permanent bases with large numbers of U.S. troops in the Baltics, top allied commanders said over the weekend after talks in Estonia.
"I don't think we need (a) brigade-size unit permanently here in Estonia," Lt. Gen. Martin Herem, commander of Estonia's defense forces, said Saturday in Tallinn. "I don't think it's efficient."
Herem said NATO is looking at the types of units needed to reinforce countries on Russia's periphery, moves that come in the wake of the unprovoked Russian invasion of Ukraine that began Feb. 24.
U.S. Joint Chiefs Chairman Gen. Mark Milley and other allied defense chiefs were in Estonia for two days of talks, which concluded Saturday.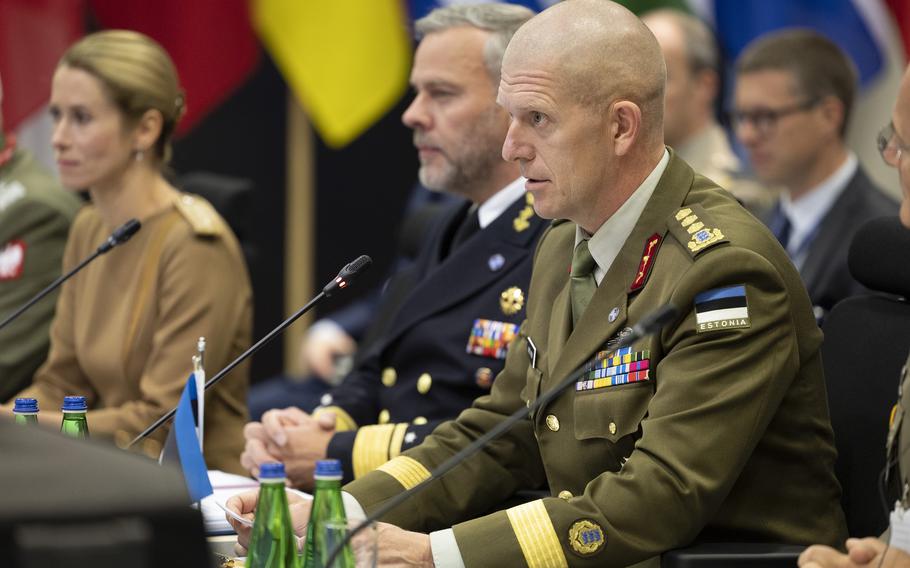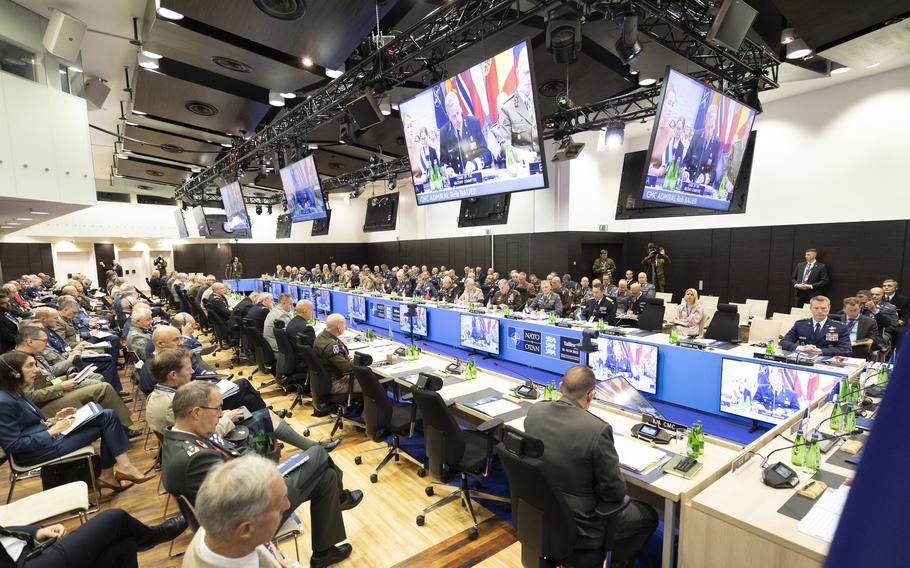 Milley traveled on to Poland, where he met with U.S. troops Sunday at an undisclosed military base that is assisting in the transport of weapons to Ukraine.
Milley cautioned that recent Russian setbacks in the war mean that U.S. troops will need to be vigilant, given Moscow's unpredictability.
"The war is not going too well for Russia right now, so it's incumbent upon all of us to maintain high states of readiness, alert," Milley told Reuters on Sunday.
In Estonia, the military chiefs were focused on NATO's efforts to shore up allied defenses.
While proponents of permanent bases say large American units, such as armored brigades, would serve as a powerful deterrent to Russian aggression in Poland and the Baltics, there are downsides to the idea, some allied military officials contend.
Dutch Adm. Rob Bauer, chairman of the NATO military committee, told reporters Saturday that the best option is one that gives commanders more flexibility.
"And if you have fixed forces in all the countries, for example, then the enemy, your opponent, will always look where it is, where there's a weak spot and attack there," Bauer said.
During NATO's June summit in Madrid, members agreed to take steps to expand the number of military units positioned along its eastern flank.
For its part, the U.S. said it would enhance rotational deployments to the Baltic region with a mix of armored, aviation, air defense and special operations forces. 
In Madrid, allies also backed a series of moves to increase the size of NATO's quick-reaction force from 40,000 to 300,000.
During talks Saturday, Estonian Prime Minister Kaja Kallas said improvements her country is making will allow for more troop rotations.
"Since January, we have made significant investments to increase our ammunition stocks, improve existing capabilities and develop new ones, upgrade infrastructure to host allies and expand training areas," she said.
---
---
---
---