Fanfare for EUCOM's 70th birthday comes with renewed focus on Russian threat
By
Stars and Stripes
August 1, 2022
---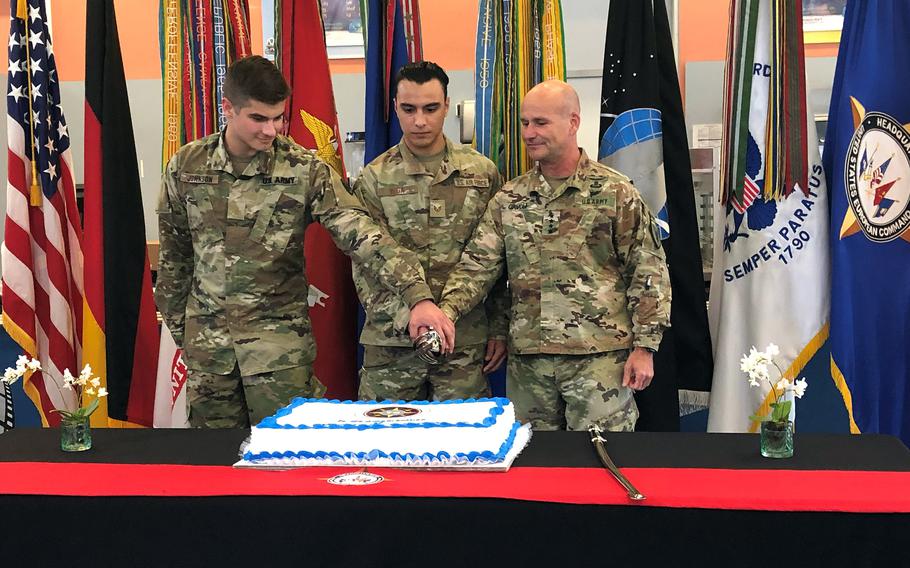 STUTTGART, Germany — U.S. European Command, formed in the aftermath of World War II to rebuild Europe and contend with the Soviet Union, marked its 70th anniversary Monday in a ceremony at its Patch Barracks headquarters.
And with the Russia-Ukraine war now raging on the Continent, the threat posed by Moscow is once again front and center, just as it was for decades until the Soviet collapse.
"You are on the front lines of freedom for our country and for this (NATO) alliance," EUCOM's Gen. Christopher Cavoli said. "Without a doubt, the conflict in Ukraine heralds a new era in transatlantic security and a new chapter in EUCOM history."
Cavoli, who also serves as NATO's supreme allied commander in Europe, reflected on EUCOM's history during remarks to his command team. He noted that it has carried out some 200 named missions over the decades, making it the "longest-serving U.S. joint military command."
"This is a command that has seen the world change dramatically," Cavoli said.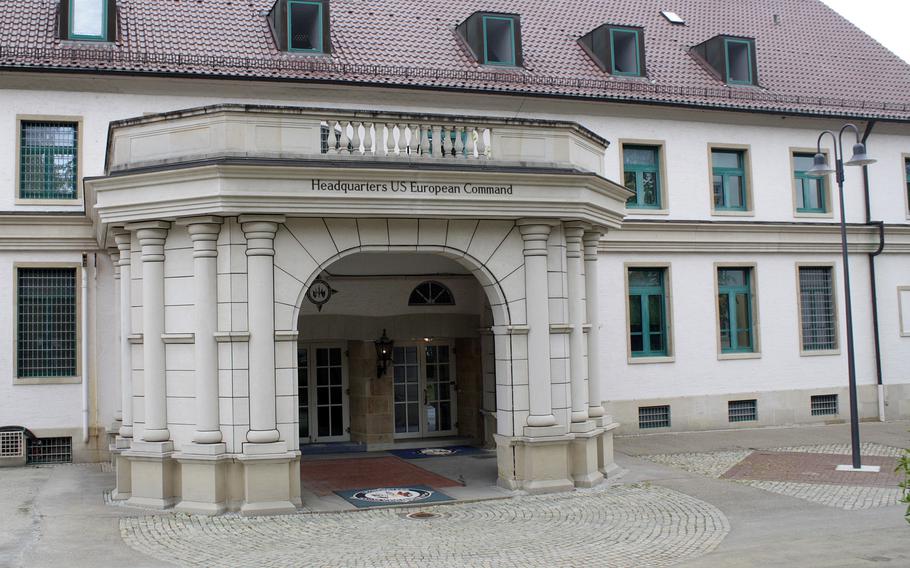 The origin of EUCOM dates to 1952, and it was initially headquartered in Frankfurt. Gen. Matthew Ridgway became its first boss.
His title was United States commander-in-chief Europe, which is what EUCOM leaders were referred to until 2002. Former Defense Secretary Donald Rumsfeld announced then that commander-in-chief would be reserved for the president.
Now, four-star leaders such as Cavoli are known as combatant commanders.
EUCOM later moved to a location near Paris before settling in Stuttgart in 1967. At one point, EUCOM's geographic area of responsibility stretched well beyond Europe, reaching into the Middle East and Africa.
But the formation of Central and Africa commands in subsequent years narrowed the command's focus, even as the military mission in Europe began to shrink after the Cold War.
But Russia's invasion and seizure of Crimea from Ukraine in 2014, and its subsequent large-scale invasion in February, altered the U.S. military's approach on the Continent, where troop levels had long been on the decline.
EUCOM's rapid response to Russia's latest attack has involved deployment of thousands of additional troops to NATO's eastern flank, Cavoli said.
That has "strengthened our force posture on European soil to deter further Russian aggression," he said.
---
---
---
---