Nearly $2 billion in US weapons sales to three allies receive approval
By
Stars and Stripes
July 22, 2022
---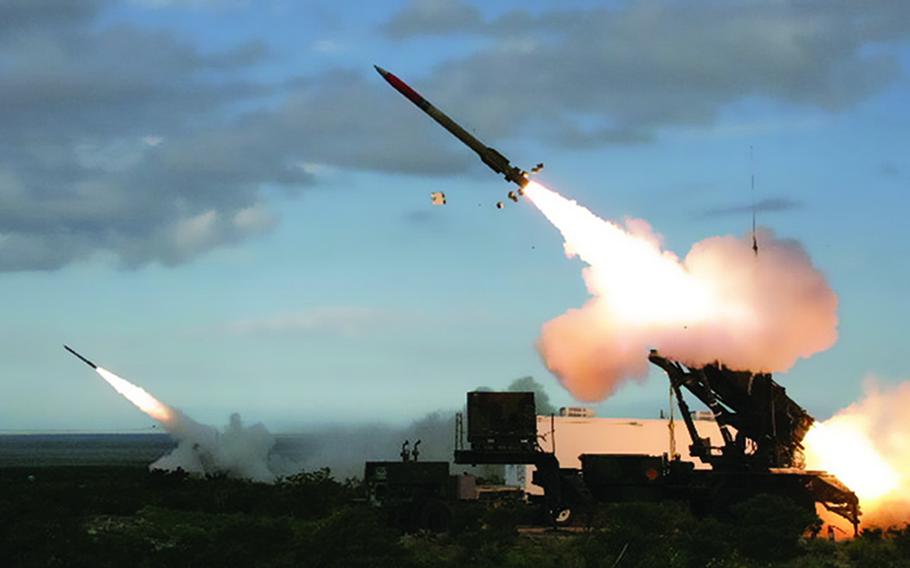 More than $1 billion worth of enhanced Patriot missiles and related equipment has been cleared for sale to the Netherlands, in a move the U.S. says will give a boost to allied security in Europe, the State Department announced.
Washington also green-lighted a $397 million sale of fighter jet missile systems to Kuwait intended to help the country deal with regional threats like Iran. Australia, meanwhile, is poised to acquire $235 million in joint air-to-surface standoff missiles with extended range.
Collectively, the weapons sales, which still need formal approval from Congress, go to countries playing roles in countering the U.S.'s primary adversaries: Russia, China and Iran.
In the case of the Dutch, the pending $1.2 billion sale includes 96 enhanced guidance Patriot missiles along with various tools and equipment to support the systems.
"This proposed sale will support the foreign policy and national security objectives of the United States by helping to improve the security of a NATO ally that is an important force for political stability and economic progress in Europe," the State Department said in a statement Thursday.
Within NATO, the Netherlands is one of a handful of allied countries that possess the Patriot missile system. The Dutch, along with Germany, have dispatched Patriot teams to Slovakia to bolster defenses along NATO's eastern flank.
The deployment was needed to provide backup air defense support for Slovakia, which donated its S-300 air defense system to Ukraine.
In Kuwait, the proposed sale involved 60 advanced medium-range, air-to-air missiles and various other bombs and munitions that can be used by the country's fleet of Eurofighter Typhoon jets.
"The proposed sale will improve Kuwait's ability to meet current and future regional threats," the State Department said.
Australia's government requested to buy 80 long-range standoff missiles and supporting gear that the U.S. says will help a key ally in the Pacific, where concerns over China's military ambitions are a U.S. focal point.
"The strategic location of this political and economic power contributes significantly to ensuring peace and economic stability in the region," the State Department said. "It is vital to the U.S. national interest to assist our ally in developing and maintaining a strong and ready self-defense capability."
---
---
---
---