First monkeypox case confirmed at US Navy base in Naples
By
Stars and Stripes
July 21, 2022
---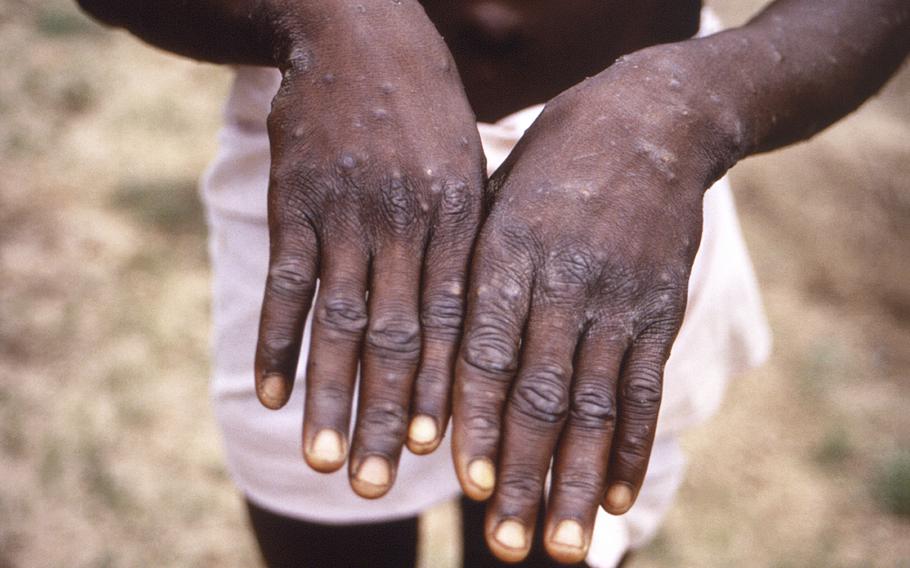 NAPLES, Italy — The first case of monkeypox has been confirmed within the Naval Support Activity Naples community, officials announced Thursday.
U.S. Naval Hospital Naples was working with "Landstuhl Regional Medical Center (in Germany) and the Defense Health Agency Region-Europe to ensure testing and vaccine capabilities are in place to support the Naples community," according to a post on the hospital's Facebook page.
The post did not indicate if the infected person was a sailor or other community member. It also didn't say when the case was discovered, if the person was quarantined or if contact tracing was underway.
"While it remains a low health risk as assessed by the World Health Organization, this does warrant awareness and taking protective measures," the hospital said.
In June, an American service member in Stuttgart, Germany, was diagnosed with the virus. That person was infected with the West African variant, which generally is mild and has limited human-to-human transmission. The case was believed to be the first involving a U.S. military member.
As of Tuesday, European officials had identified at least 9,281 monkeypox cases in 31 countries as reported through the European Surveillance System, according to a WHO report. Of those, 9,276 were laboratory confirmed.
The majority of cases involved people between 31 and 40 years old, and most were male, the report stated. Few required hospitalization, and no one had died.
The report identified 374 confirmed cases in Italy, 1,859 in Germany and 2,653 in Spain.
The virus spreads through direct contact with infectious body fluids, rash, scabs and respiratory secretions. It typically causes fever, chills, rash, and lesions on the face or genitals, the hospital said.
Illness can last two to four weeks, and monkeypox can spread from the time symptoms start until the rash is fully healed and a fresh layer of skin has formed, the hospital said.
People with monkeypox symptoms or who were in close contact with someone recently diagnosed with the virus were advised by the hospital to contact their primary care provider immediately for an evaluation.
---
---
---
---