US service member in Germany infected with monkeypox
By
Stars and Stripes
June 10, 2022
---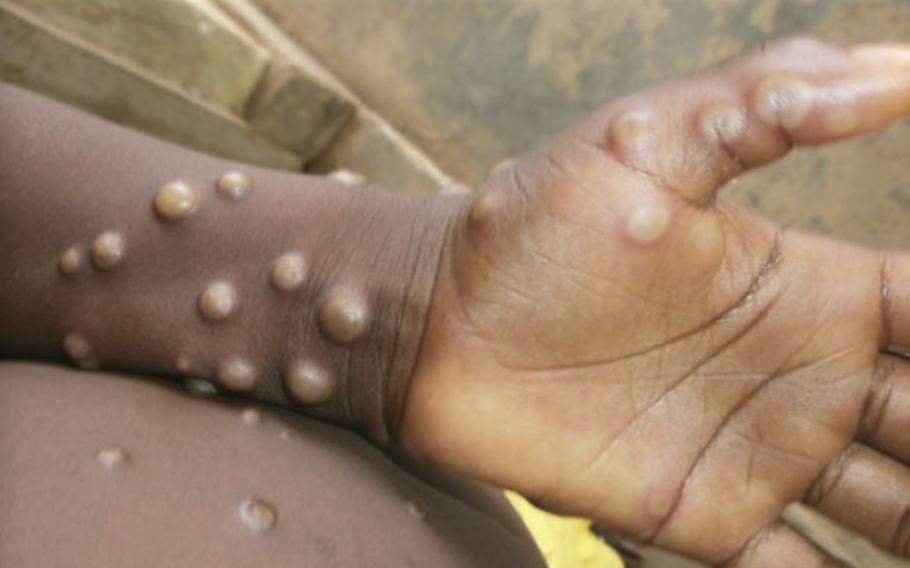 An American service member based in Stuttgart, Germany, has been diagnosed with monkeypox, a spokesman for U.S. European Command confirmed to Stars and Stripes on Friday.
Lt. Cmdr. Russ Wolfkiel said he could not confirm the service member's gender or say when the positive test occurred. He added that the risk to the public is very low.
"The individual was seen and treated at the Stuttgart Army Health clinic and is currently in isolation recovering in their quarters," the Army's health clinic at Stuttgart stated on its Facebook page Friday afternoon.
Wolfkiel clarified that the service member is in isolation at an on-base residence.
As a precautionary measure, officials are doing contact tracing for clinic staffers who interacted with the patient and notifying anyone with whom the service member may have been in close contact with recently, Wolfkiel said.
The patient was infected with the West African variant, which is generally mild and has limited human-to-human transmission, according to the health clinic statement.
CNN first reported the Stuttgart case, which is believed to be the first one in the U.S. military. However, EUCOM could not confirm that Friday.
Since early May, about 900 confirmed cases of monkeypox have been reported across 21 European countries, according to information from the Army's Landstuhl Regional Medical Center.
In a Facebook post Friday, the hospital advised measures people can take to prevent infection: practice safe sex and good hand hygiene, and don't touch lesions suspected to be monkeypox or anything that's come into direct contact with such lesions.
People who come into close contact with someone confirmed to have monkeypox should notify their medical provider and self-monitor for symptoms for 21 days after the last close contact, according to the hospital.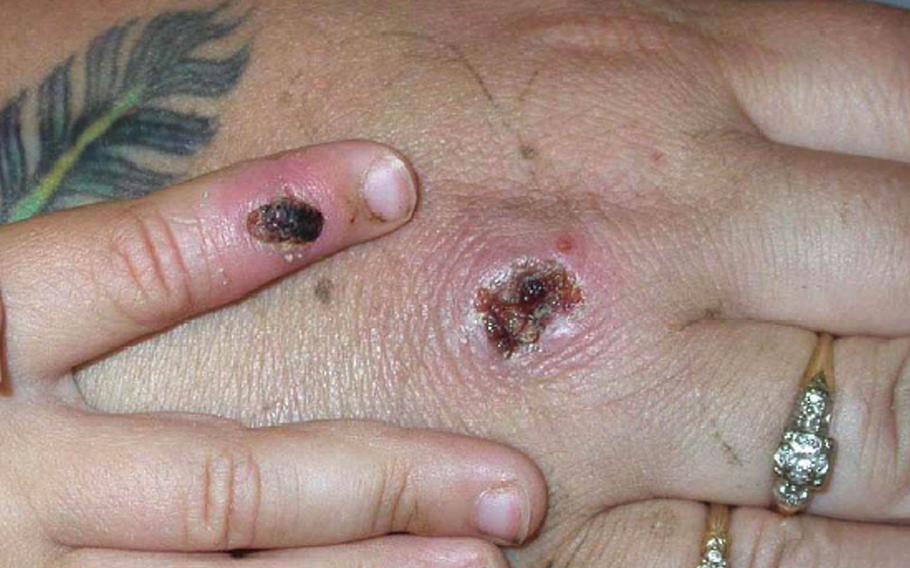 ---
---
---
---