Former academy basketball star, experienced pilot takes over largest Air Force wing in Europe
By
Stars and Stripes
July 15, 2022
---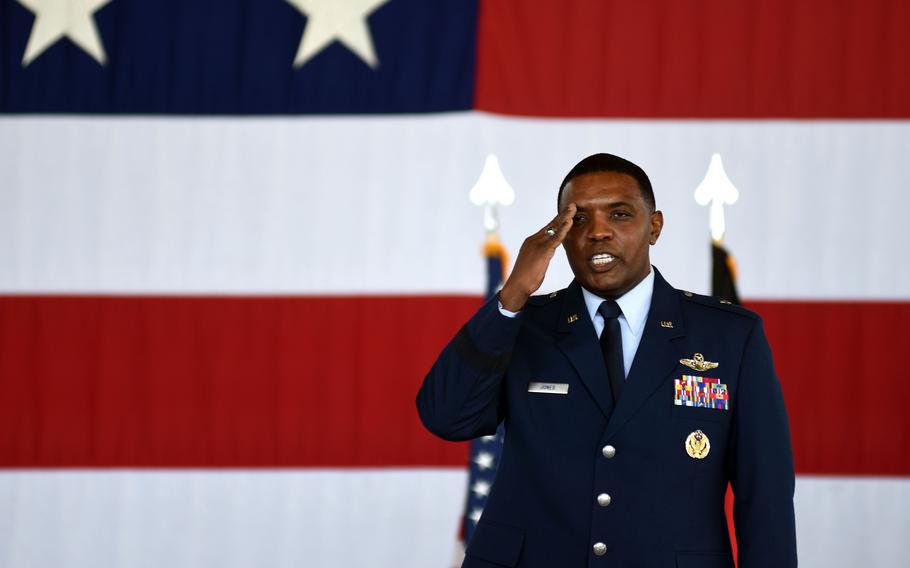 RAMSTEIN AIR BASE, Germany — The new commander of the largest Air Force wing in Europe and Africa pledged his very best Friday to the 8,000 airmen now in his command.
"We're going to give you everything we've got … in supporting you and your families," Brig. Gen. Otis Jones said, referring to himself and his wife, Nataki.
Jones is a seasoned commander and mobility pilot who has flown the C-130E and J model cargo planes, as well as the C-17A and C-12J. He's also an accomplished former college basketball player, which was noted by speakers as he took charge of the 86th Airlift Wing at a ceremony inside a hangar on Ramstein's flight line Friday.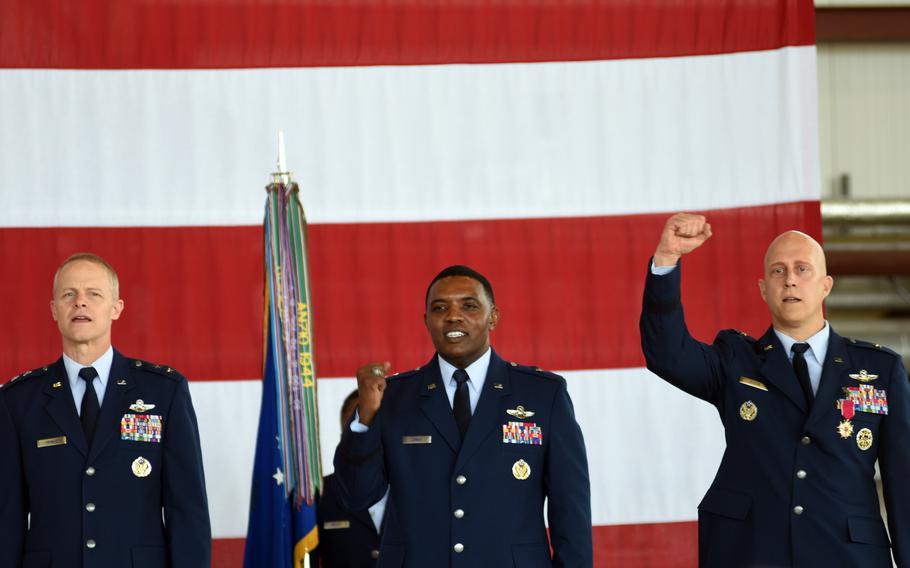 It's Jones' second assignment in Germany. From 2011 to 2013, he commanded the 726th Air Mobility Squadron at Spangdahlem Air Base. He also led the 374th Airlift Wing at Yokota Air Base in Japan for two years.
His last assignment was vice superintendent at the Air Force Academy in Colorado Springs. With 2,003 points scored during a collegiate career lasting from 1991 to 1995, he also is the Falcons' second-highest all-time scorer, according to the Air Force.
"He sees command, is what he shared with me, as similar to running point guard on a basketball team," Maj. Gen. Derek France, 3rd Air Force commander, said of Jones, a job that calls for assisting and empowering airmen, "putting up ferocious defense, rebounding ... and scoring when required."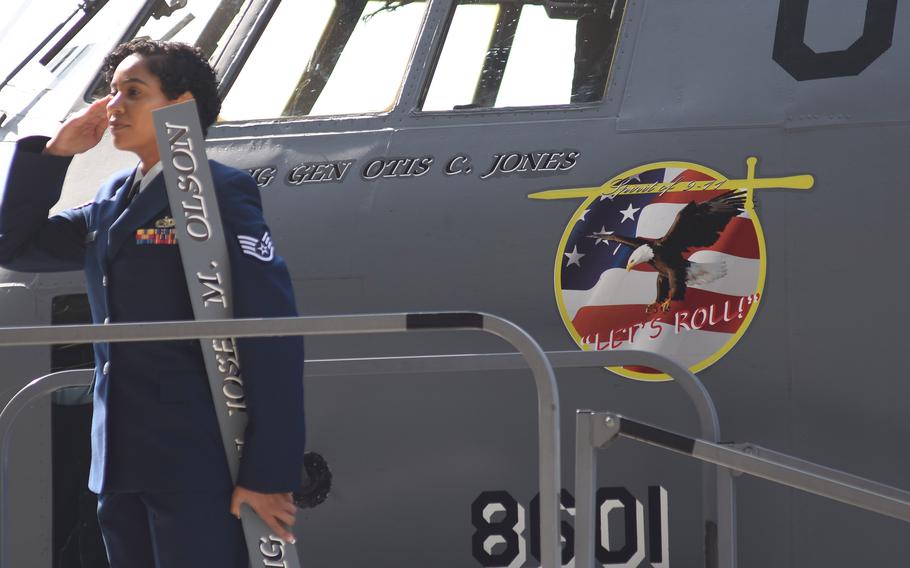 Jones takes over from Brig. Gen. Josh Olson, who "led under some significant challenges," France said. During Olson's two years, he saw the wing through the early days of the pandemic as well as Ramstein's support for more than 34,000 refugees from Afghanistan following the collapse in August 2021 of the country's U.S.-backed government.
"Shortly after the dust settled from that," Russia invaded Ukraine, and Ramstein's "mobility machine … continues to deliver thousands of pounds of critical infrastructure, humanitarian supplies and military equipment to our Ukraine partners," France said.
Ramstein also was named the Defense Department's best Air Force installation in 2022, earning a $1.25 million prize for the base.
"What a ride," said Olson, who is moving on to the Pentagon as the global reach programs director at the office of the assistant secretary of the Air Force for acquisitions, technology and logistics. He thanked airmen and fellow commanders for the friendship and support given to him and his wife, Barb, "through the highs and the lows of this Ramstein journey.
"And quite a journey it has been," he said.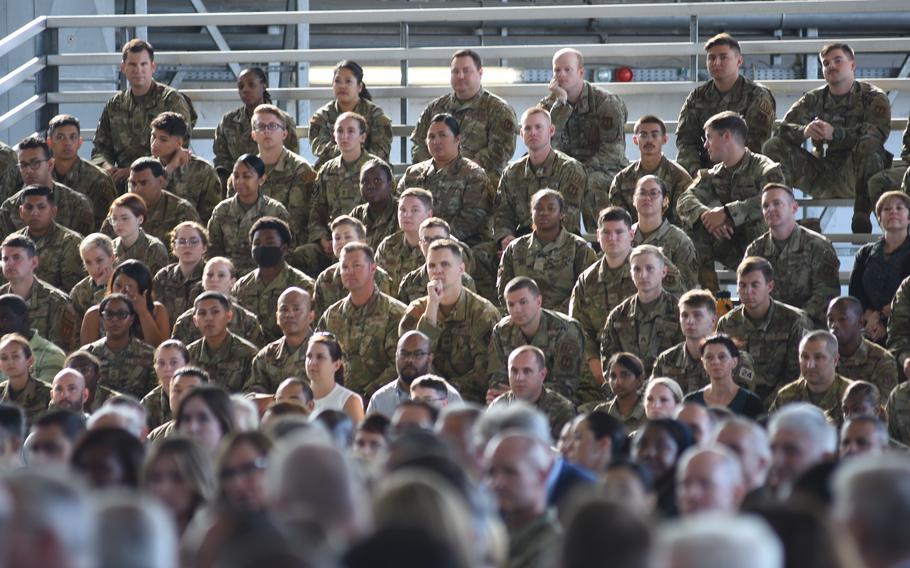 ---
---
---
---