Drunken scooter incidents lead to restrictions for Army unit in Germany
By
Stars and Stripes
July 14, 2022
---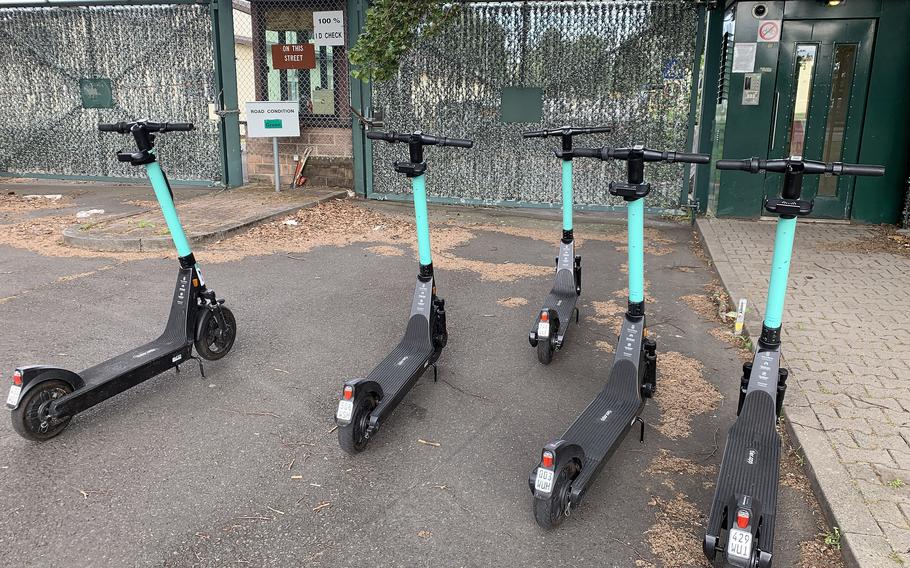 STUTTGART, Germany — Alcohol is off-limits for a U.S. tank brigade deployed to Bavaria after multiple off-base incidents that involved drunken soldiers illegally riding electronic scooters, Army officials said this week.
Overnight passes for soldiers from the 1st Armored Brigade Combat Team, 3rd Infantry Division, who deployed to the rural Grafenwoehr Training Area in March on a mission to deter Russian aggression in Europe, also were suspended until the entire unit is retrained.
"It is vital to our mission in the European theater of operations that we uphold good order and discipline within our formations," Maj. Patrick Connelly, the brigade spokesman, said in a statement Wednesday. "These restrictions will ensure we maintain our mission readiness and remain good guests with our host nation."
The temporary restriction of drinking privileges and overnight travel went into effect July 7. Since the unit's arrival in Germany, five soldiers have been charged with DUI for riding e-scooters while intoxicated, Connelly said.
He added that the brigade is taking steps to ensure that discipline is maintained.
In Germany, rentable e-scooters have become ubiquitous in recent years, particularly on sidewalks. That has led to occasions of troops running afoul of German law, which treats e-scooters the same as motor vehicles when it comes to blood alcohol limits.
The Fort Stewart, Ga.-based soldiers are part of a U.S. force that mobilized on short notice to Europe in connection with Russia's full-fledged war on Ukraine. There are now more than 100,000 troops operating on the Continent, up from about 80,000 before Moscow's Feb. 24 attack.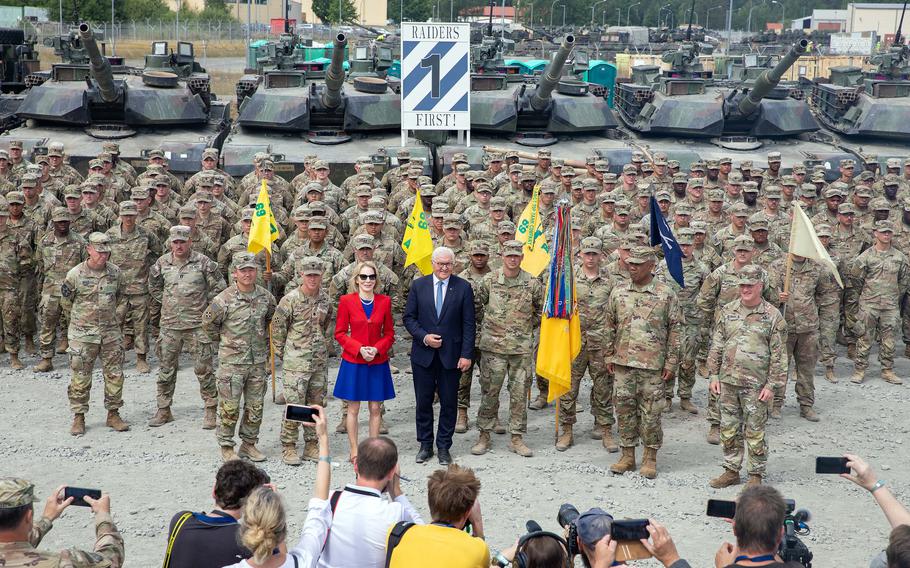 Since its arrival, the 1st Brigade has gotten high-level attention from German officials. In March, Bavaria governor Markus Soeder ordered 4,000 white sausages and hosted a welcome breakfast for the troops in a show of appreciation for their contributions to European security.
And on Wednesday, German President Frank-Walter Steinmeier visited Grafenwoehr to thank the brigade.
"What you do here, each and every one of you, is of existential importance to the security of my country, my people, our continent and our alliance," Steinmeier told the brigade's soldiers during a speech at the base.
The last visit by a federal president to the U.S. armed forces in Germany was in 1996, according to Steinmeier's office.
---
---
---
---