Erdogan warns Greece over troops on Aegean Islands at drills
By
Selcan Hacaoglu and Sotiris Nikas
Bloomberg
June 9, 2022
---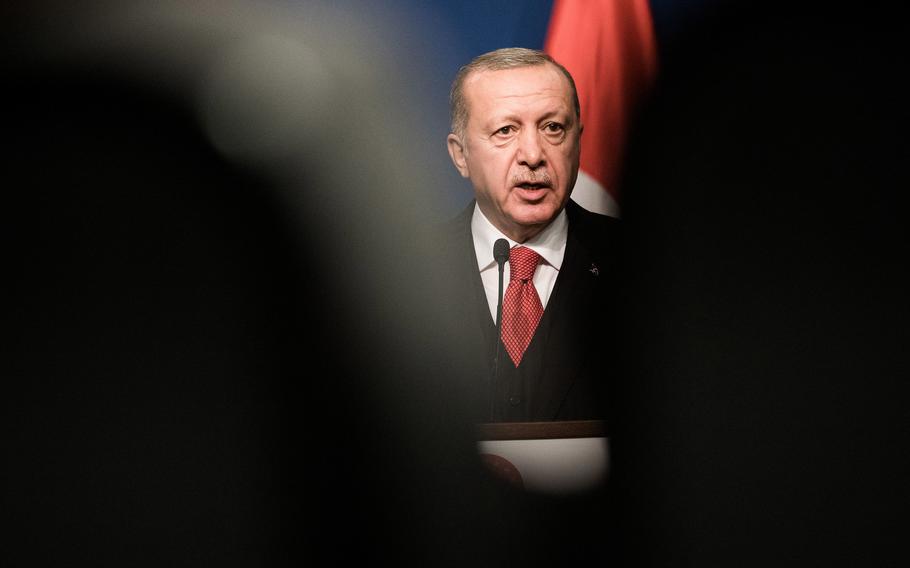 Turkish President Recep Tayyip Erdogan warned Greece against deploying forces on Greek islands in the Aegean Sea, after criticizing what he described as a growing U.S. military presence in the country.
"Turkey will not step back from using its rights if necessary and will not give up its rights in the Aegean under the international agreements," Erdogan said Thursday at an annual military exercise on the Aegean coast. "I am not joking, I am speaking very seriously."
Turkey is increasingly frustrated by what it sees as a growing Greek military buildup on islands close to its coastline and Western military support to fellow NATO member Greece, with which Ankara has long-running territorial conflicts. These frictions have escalated in recent years as Turkey mobilized its navy to claim rights over potential hydrocarbon resources in the eastern Mediterranean.
Greece has repeatedly called on Turkey to stop questioning its sovereignty over the Dodecanese — a group of islands off the Turkish coast including Rhodes and Kos — that were ceded to Greece by Italy following World War II.
Athens says Turkish assertions are legally baseless and historically false. The country's Foreign Ministry published 16 maps detailing what it called Turkish "revisionism" regarding two treaties struck in 1923 and 1947.
Turkish Foreign Minister Mevlut Cavusoglu revisited the latter agreement on Monday, saying Greece must comply with the pact that allows only a small contingent of Greek soldiers on the Dodecanese.
Erdogan late Wednesday also took aim at the U.S. military footprint in Greece, adding that Ankara doesn't believe the buildup is just about countering Russia.
"There are nine U.S. bases right now. They were established in Greece. Against whom were they established? The answer they give is 'against Russia.' We don't buy it, take no offense," Erdogan said at a joint press conference with Venezuelan President Nicolas Maduro.
The U.S. has increased its access to Greek bases since the two allies updated a mutual defense cooperation agreement between them in October 2021.
Erdogan accused the U.S. and European countries, without naming them, of delivering significant amounts of weaponry, planes and helicopters to Greece. He also hinted that the alleged buildup may be aimed at confronting his country.
Both Turkey and Greece claim territorial waters in the Aegean reaching six nautical miles from their coasts.
Turkey's parliament in 1995 authorized the government to use military force if Greece expands its claim to 12 nautical miles.
Turkey is concerned such a move could restrict its access to international waters and deprive it of maritime resources, including gas. While Greece defends its right to make that extension under the Law of the Sea, a United Nations convention, it hasn't announced plans to do so.
---
---
---
---