Austin to host allied defense talks on Ukraine at Ramstein Air Base
By
Stars and Stripes
April 22, 2022
---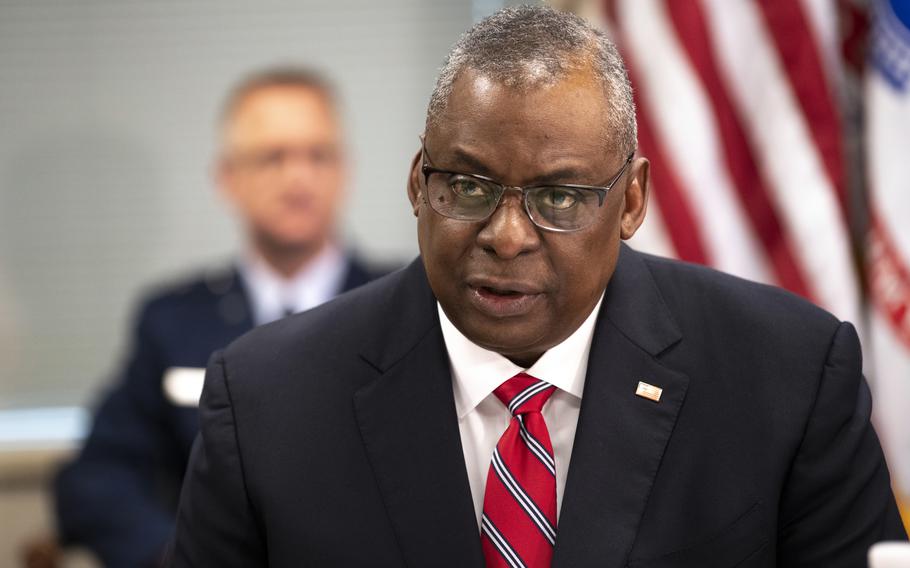 KAISERSLAUTERN, Germany — Defense Secretary Lloyd Austin will discuss the war in Ukraine with his counterparts from NATO and partner nations at Ramstein Air Base on Tuesday, the Pentagon said.
"The goal (is) to bring together stakeholders from all around the world for a series of meetings on the latest Ukraine defense needs and … ensuring that Ukraine's enduring security and sovereignty over the long term is respected and developed," Pentagon spokesman John Kirby said Thursday.
The latest battlefield assessment of the Russian offensive in eastern Ukraine and ways to ensure security assistance continues to flow to Ukraine will be discussed, Kirby said.
The list of participants hasn't been finalized but is expected to include some representatives from non-NATO nations.
Austin also wants to talk about Ukraine's defense needs in a postwar environment, Kirby added.
"(Austin) believes that it's not too soon to begin to have a longer-term discussion with allies and partners about what Ukrainian sovereignty needs to look like going forward," he said.
At least 30 countries have provided Ukraine with military assistance since Russia launched a full-scale invasion of the country on Feb. 24.
Russia has doubled down on its efforts to seize control of the Donbas region in eastern Ukraine, following unsuccessful attempts to conquer the capital of Kyiv.
The Pentagon announced Thursday an additional $800 million in military aid to Ukraine, to include 72 155 mm howitzers and 72 tactical vehicles to tow them. The U.S. also will send 144,000 artillery rounds for the howitzers and 121 Phoenix Ghost tactical drones.
The attack-focused drones were "developed for a set of requirements that very closely match" what Ukraine needs to fight in the Donbas region, Kirby said.
---
---
---
---