Off-base groceries in Germany slated for double-digit percentage price hikes
By
Alexander Riedel and Jennifer H. Svan
Stars and Stripes
April 4, 2022
---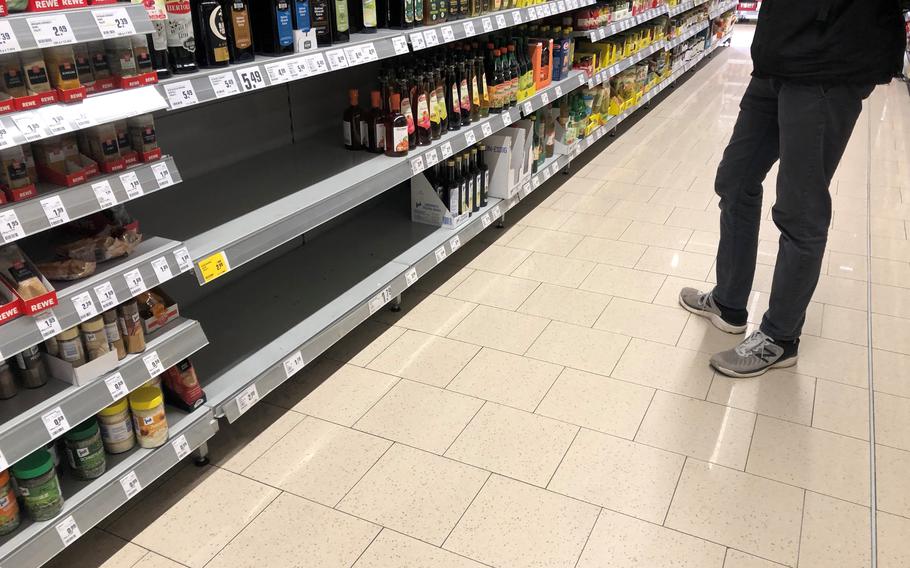 KAISERSLAUTERN, Germany — U.S. service members and their families may see their off-base food bills rise as prices jump sharply for everyday goods and groceries throughout Germany, amid higher energy prices driven by Russia's war on Ukraine.
Energy cost inflation was already pushing up storewide prices about 5% on average before the Feb. 24 start of the Kremlin's full-scale invasion, German Trade Association President Josef Sanktjohanser said.
"The second wave of price increases is coming, and it will certainly be in double digits," Sanktjohanser told the Neuen Osnabruecker newspaper Friday.
Some retail chains already have started to raise their prices, and the rest are expected to follow suit, he said.
Russia's invasion of Ukraine has sent gas and oil prices skyrocketing and limited the world's food supply. The two countries combined provide nearly a third of the world's wheat and barley exports. Ukraine is also a key supplier of corn and sunflower oil, which are used in food processing.
"Since the start of the Ukraine war, there have been jumps in purchase prices that we have not experienced before," a spokesperson for the Aldi Nord discount grocery chain said Friday, according to news website The Local in Germany.
Meat and butter will be "significantly more expensive" at Aldi because of increases in its supply costs, The Local reported. Edeka and Globus have also announced pending price hikes.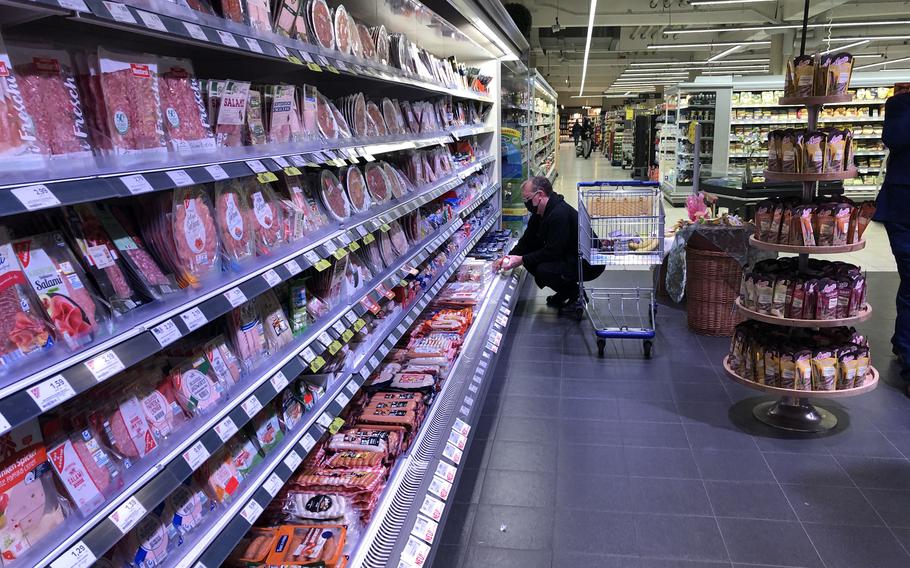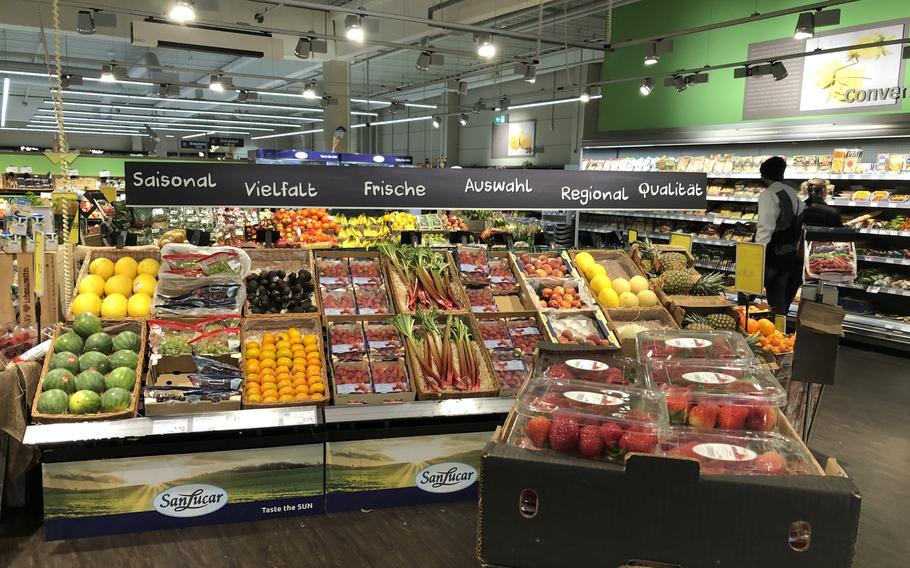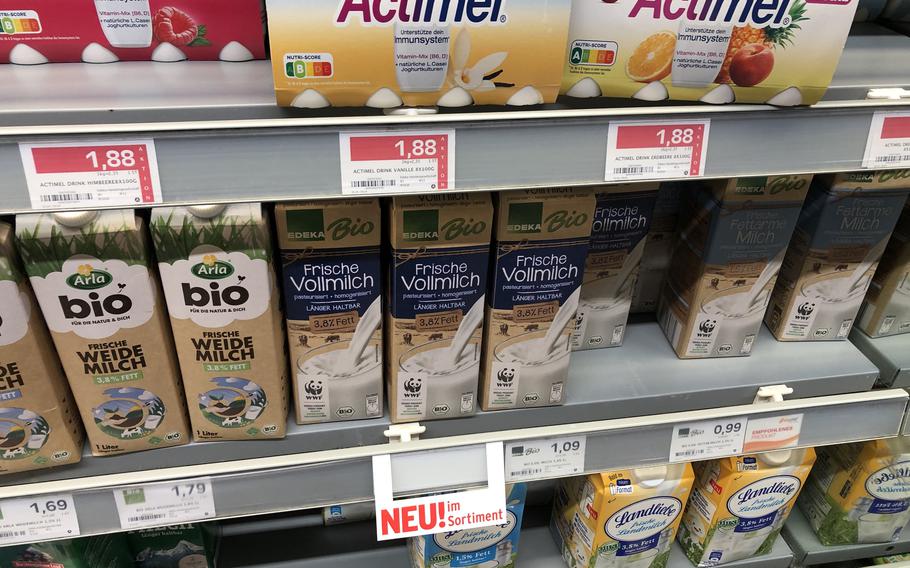 Americans Natalie Miller and Diane Potter haven't yet noticed increases at their favorite Edeka near Ramstein Air Base, they said while shopping there Monday.
But both said they're willing to pay more for some products than do all their grocery shopping at the base commissary.
"The things that I buy off base I feel are of higher quality than what you get at the commissary," said Miller, an Air Force spouse. "I feel like the meat's better off base, the milk's better off base. And I like that the eggs aren't refrigerated because I don't have a lot of space in my refrigerator."
Potter said her family prefers the flavor of some German products. Also, the cost of items like toilet paper and paper towels would have to go up a lot to make them more expensive than similar products on base, she added.
Commissary shoppers may see price hikes as well, given that inflation sparked an 8.6% increase in U.S. grocery prices during the past 12 months, the highest jump in more than 41 years, according to the federal government's consumer price index report released in February. The highest increases were seen in meat, fish and eggs.
In addition to higher prices, consumers may also find some empty shelves in off-base stores for the time being.
Since the start of the Russia-Ukraine war, Hamsterkaeufe, the German word to describe panic buying or hoarding, has set in, and demand for cooking oil and flour has increased nationwide, according to the Federal Statistical Office.
In response to the frequency of bare shelves in March, many retailers are rationing the sale of these products, the statistical office reported Friday.
Also in March, the German Farmers Association asked federal lawmakers to take long- and short-term steps to preserve the country's food supply and contain prices.
---
---
---
---