National Guard denies Russian report of US troops killed in Ukraine
By
Stars and Stripes
March 18, 2022
---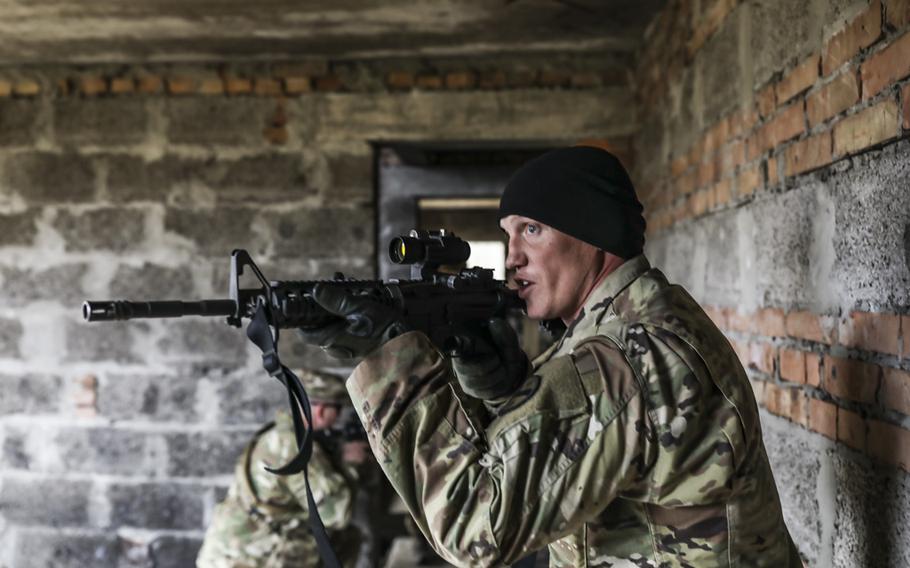 WASHINGTON — Three current and former members of the Tennessee National Guard, who a Russian media outlet falsely claimed were mercenaries killed in Ukraine, are alive and safe, the National Guard said.
The Russian website Pravda.ru claimed Thursday that the three men died after a battle with Russian-backed separatists in the Donetsk People's Republic, a self-proclaimed breakaway state in eastern Ukraine.
The National Guard refuted the story, which was published only on the English-language version of the website and its social media accounts. Pravda.ru publishes in four languages and is not affiliated with the Communist Party-led Pravda newspaper, whose website is gazeta-pravda.ru.
"The reporting by 'Pravda' is patently false," the National Guard said in a statement issued late Thursday. "They are accounted for, safe and not, as the article headline erroneously states, U.S. mercenaries killed in Donetsk People's Republic."
Pravda.ru identified the Guard members by name and rank and wrote they were found with grenade launchers, a mortar radar device and other weaponry. The outlet posted photos of the men's supposed belongings, including a Tennessee state flag, on its Facebook page and claimed U.S. fighters began arriving in the region to kill civilians in 2018.
National Guard officials said they believe the men were targeted by Pravda.ru due to online stories published by the Defense Department in 2018 showing members of the Tennessee National Guard's 278th Armored Calvary Regiment training Ukrainian troops.
"All members of the Tennessee National Guard returned safely to their home state in 2019 after a successful mission," the National Guard said.
More than 200 American soldiers worked with the Ukrainian armed forces at the Yavoriv military base near the Polish border that year. Russian launched a missile attack on the base last week, killing 35 and injuring 134 others.
The U.S. pulled all its troops out of Ukraine prior to Russia's invasion of the country on Feb. 24. In November, 160 Florida National Guard soldiers assigned to the 53rd Infantry Brigade Combat Team deployed to Ukraine to train local forces as Russia began massing thousands of troops along its eastern border with Ukraine.
---
---
---
---