Chernobyl power line again damaged by Russia, Ukraine's nuclear agency says
By
Jennifer Hassan and Maite Fernández Simo
The Washington Post
March 14, 2022
---
A high-voltage power line at the former Chernobyl nuclear plant has once again been damaged by Russian forces, Ukraine's nuclear agency said Monday, just one day after Energy Minister Herman Halushchenko announced that power had been restored following a Russian attack last week that disconnected the site from the electricity grid.
"Reliable power supply to the Chernobyl nuclear power plant is critical from the point of view of nuclear safety," Ukraine's nuclear agency said.
Ukrenergo, the Ukrainian utility that carried out the repairs over the weekend, said in a Facebook post Monday that the power line has again been damaged by "the occupants." The company said its workers would have to return to the site to continue restoration.
Officials have expressed concern that a lack of power at the closed plant and surrounding area would jeopardize cooling systems for more than 20,000 spent nuclear fuel rods that remain at the site.
The Chernobyl nuclear power plant was captured by Russian forces on Feb. 24. Since then, the International Atomic Energy Agency (IAEA) and other international organizations have expressed concern about the conditions in which the closed plant is being kept.
On March 13, the Ukrainian regulator informed the agency that staff at the Chernobyl power plant were no longer performing repair and maintenance duties of safety-related equipment, the IAEA said in a statement. This was partially because of their fatigue after working continuously for close to three weeks, as some of the guards and technical personnel have not been able to rotate from the facility since the day Russian troops took over.
The IAEA has warned that the situation violates a safety pillar established by the agency that employees operating in power plants should be able to make decisions "free of undue pressure." Monday's alert by Ukraine's nuclear agency comes after a Russian attack last week disconnected the Chernobyl power plant from the nation's power grid. The plant requires electricity for cooling and ventilation of stored materials. However, the IAEA said it did not see a "critical impact on safety."
Ukraine heavily relies on nuclear energy and has 15 operating nuclear reactors in four power plants. It is also home to the largest nuclear power plant in Europe, Zaporizhzhia, which is also under the control of Russian troops.
The specter of nuclear disaster has been a cause for concern since the beginning of the Russian invasion, with the 1986 nuclear catastrophe at Chernobyl still fresh in the minds of Europeans.
An explosion and fires during the 1986 disaster damaged the plant's fourth reactor, which lost its concrete lid, causing radiation to spread into the air. Around 350,000 residents were evacuated, according to the World Nuclear Association, and an "exclusion zone" was established. The remaining three reactors continued to operate; the last one still functioning was shut down in 2000.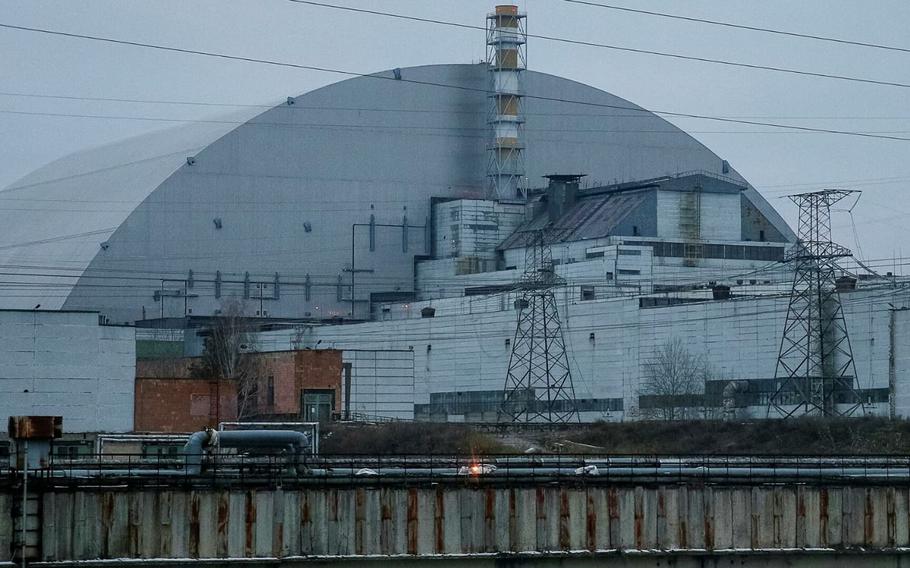 ---
---
---
---