Consulate to share voter registration info with Americans living in Germany
Stars and Stripes
February 22, 2022
---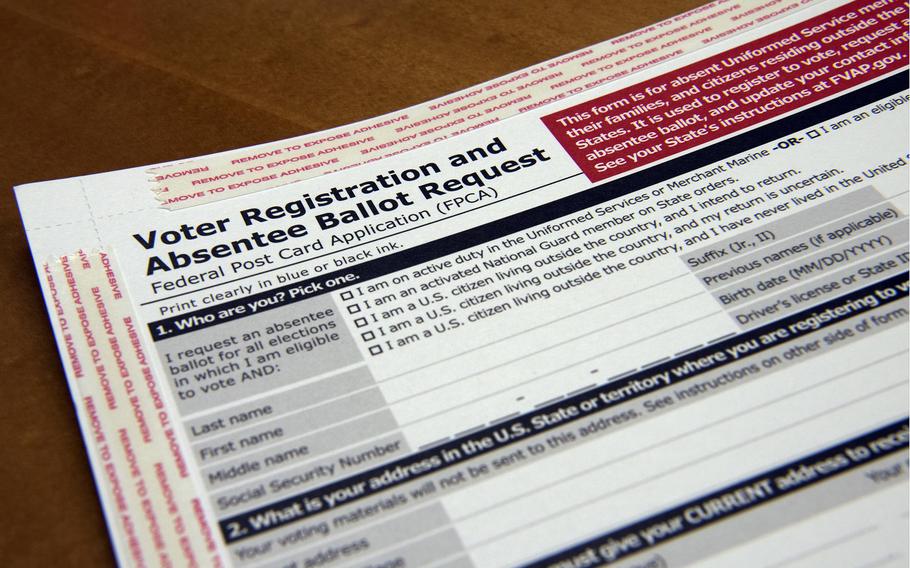 The U.S. Consulate in Frankfurt is hosting a virtual presentation Thursday on how to register for and vote in the midterm election in November.
The presentation will take place from 1 p.m. to 2 p.m. Central European Time and is open to veterans, military families and all interested Americans living in Germany.
The Zoom session is an opportunity to hear directly from consular officers and ask questions about voting and registration from abroad. Participants can also find out what resources are available at the consulate.
Those interested can register in advance at https://bit.ly/ACSV2022 or by email at germanyACS@state.gov, with RSVP in the subject line. The Zoom link will be sent before the session begins.
---
---
---
---