Second storm packing strong winds approaches US bases in Germany
Stars and Stripes
February 18, 2022
---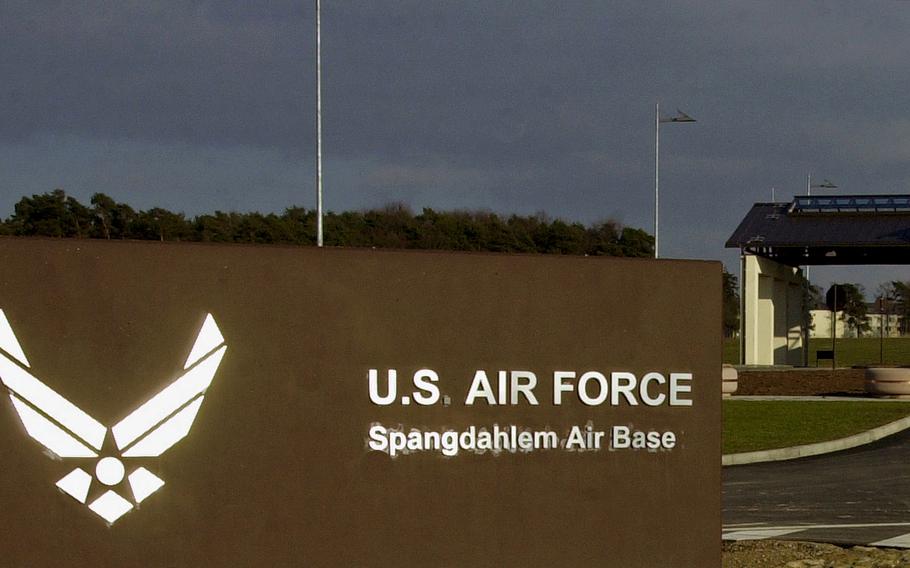 KAISERSLAUTERN, Germany — Storm winds were expected Friday near U.S. military bases in Germany as much of the country prepared for a second major storm in three days.
The areas near the Army's garrison in Wiesbaden and the Air Force's Spangdahlem Air Base each could see gusts up to 75 mph Friday afternoon and evening, a German Weather Service advisory said, warning of a "high potential for severe weather."
Winds were forecast to intensify with the passing of a cold front, the agency said. The strongest winds were expected at higher altitudes.
The weather service warned that trees could be uprooted and roofs damaged. It advised residents to look out for falling branches, tiles and other flying objects during the storm.
Storm Zeynep was expected to batter northern Europe on Friday after sweeping through southwestern England and south Wales under the name Eunice.
It comes on the heels of storm Ylenia, which caused flooding in northern Germany, disrupted transport and caused power outages in some regions of the country Wednesday and Thursday, The Associated Press reported.
In the Kaiserslautern area, which is home to Ramstein Air Base and several Army and Air Force installations, wind gusts were expected to reach up to 53 mph Friday afternoon, potentially reaching 62 mph in the early evening.
In exposed locations, wind could gust up to 68 mph, the weather service said. The wind was expected to begin slowing overnight.
The storm was also expected to lash Bavaria in southern Germany. In Grafenwoehr, which hosts the largest U.S. Army training area in Europe, gusts could reach between 53 mph to 62 mph Friday evening, the weather service said.
---
---
---
---