Severe weather forecasted near US military bases in Rheinland-Pfalz
Stars and Stripes
February 16, 2022
---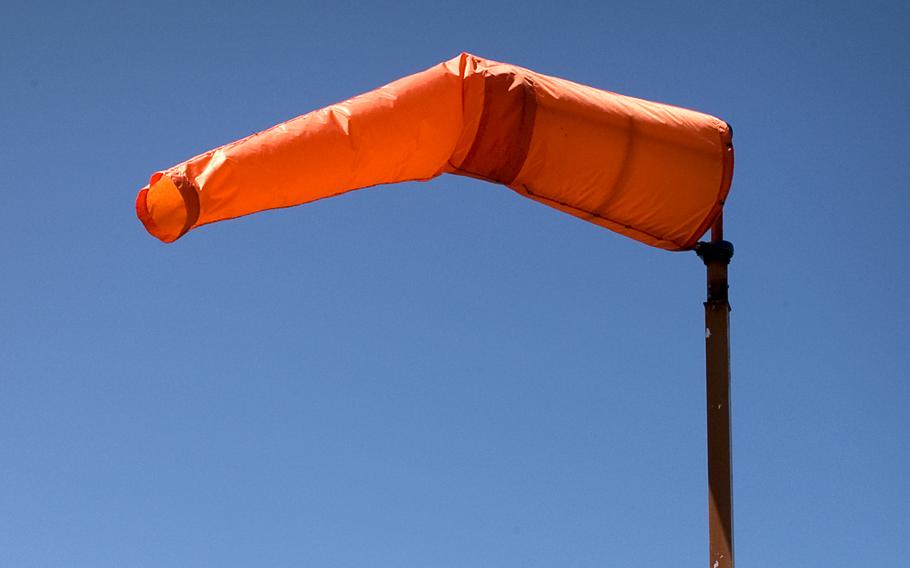 Storm winds and heavy rainfall were forecasted to strike the Kaiserslautern area and much of Rheinland-Pfalz for several days beginning Wednesday afternoon, a German Weather Service advisory said.
Two storms are expected to move through the area between Wednesday and Friday, with the potential for flooding in low-lying areas, downed trees and branches.
Flights were still running as scheduled as of Wednesday afternoon at Ramstein Air Base, said Sandra Archer, a base spokeswoman. But that could change at any time, she said, if the winds pick up.
Gusts from the southwest of 37 mph up to 52 mph are forecast from Wednesday afternoon into the evening for Kaiserslautern and surrounding villages.
Thunderstorms and strong winds are expected to continue into Thursday in areas throughout the state of Rheinland-Pfalz, with sleet and gusts of around 68 mph possible, particularly in the Eifel region, which is home to Spangdahlem Air Base, the weather service said.
Hurricane-like gusts of up to 80 mph are forecast for some of the highest points in the Pfalz region, including Kalmit, Donnersberg and Weinbiet.
Military officials in the Kaiserslautern area advised residents Wednesday afternoon to secure outdoor items, such as grills, patio furniture or lawn decorations, or move them indoors.
The German train system, Deutsche Bahn, is also preparing for possible train cancellations and delays nationwide, Die Rheinpfalz newspaper reported.
Deutsche Bahn said on its website that passengers who want to postpone trips on Thursday or Friday can rebook tickets for up to seven days. Seat reservations also can be cancelled free of charge.
---
---
---
---