ANALYSIS
Russian amphibious ships in Black Sea exercise raise more questions about Putin's intentions
By
Stars and Stripes
February 8, 2022
---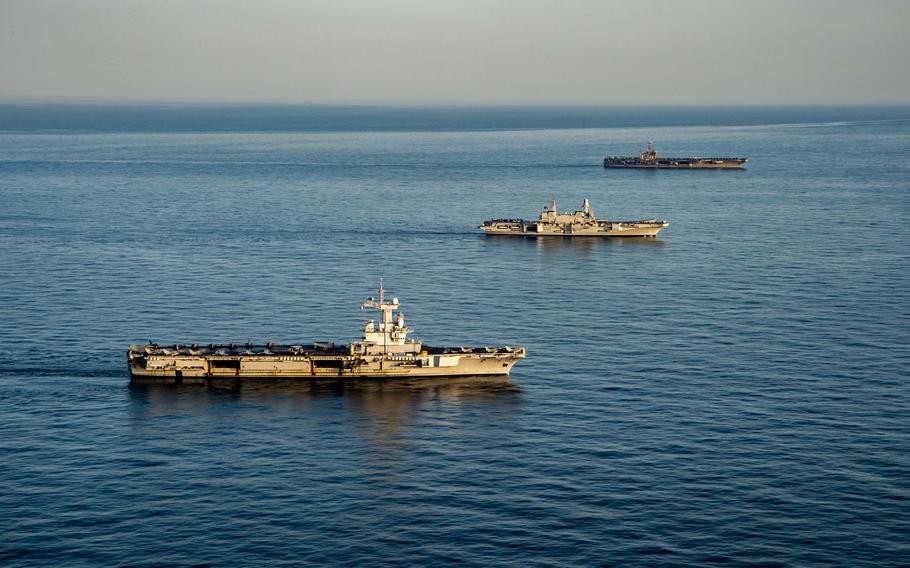 NAPLES, Italy — Six Russian amphibious assault ships participating in Black Sea drills could play either a decisive or a diversionary role should the Kremlin mount a new invasion of Ukraine, naval analysts said.
On Tuesday, three of the six ships began their transit into the Black Sea in preparation for the drills, the Russian news agency Tass reported. The remaining three ships will follow suit Wednesday, according to Tass, which described the scale of the exercise as "massive."
There did not appear to be any U.S. or NATO ships in the Black Sea on Tuesday, according to the Istanbul-based ship-watching website turkishnavy.net.
But on Friday, the Navy issued an account order for all active-duty and reserve personnel, dependents and naval civilian employees in Ukraine, Lithuania, Latvia, Poland, Belarus, Moldova, Romania, Slovakia, Hungary, Estonia and Bulgaria.
Russia has denied that it plans to invade Ukraine, but it has massed more than 100,000 troops along the country's borders. Moscow forcibly annexed Ukraine's Crimean Peninsula in 2014 and backs separatist groups in eastern Ukraine.
The six Russian ships, which sailed into the Mediterranean Sea late last month, may be there to scare Ukraine into believing that an amphibious assault is likely, some analysts said.
That could force the Ukrainian military to move troops to protect coastal areas, leaving the country with fewer defenses elsewhere, said Dmitry Gorenburg, a senior research scientist at the Arlington, Va.-based think tank CNA.
It's also possible the ships are needed to reinforce Russia's Black Sea Fleet, which has only four operational landing ships, said Gorenburg, whose focus includes Russian naval strategy in the Black Sea.
That possibility exists because three of the Black Sea Fleet's ships are undergoing repairs, he noted.
"If the Russian military wanted to undertake a larger operation, they would need more ships to carry troops and equipment from Crimea or southern Russia," Gorenburg said.
He added that the six ships in question are unlikely to be carrying troops or equipment because those already are in place in Russia's Southern Military District.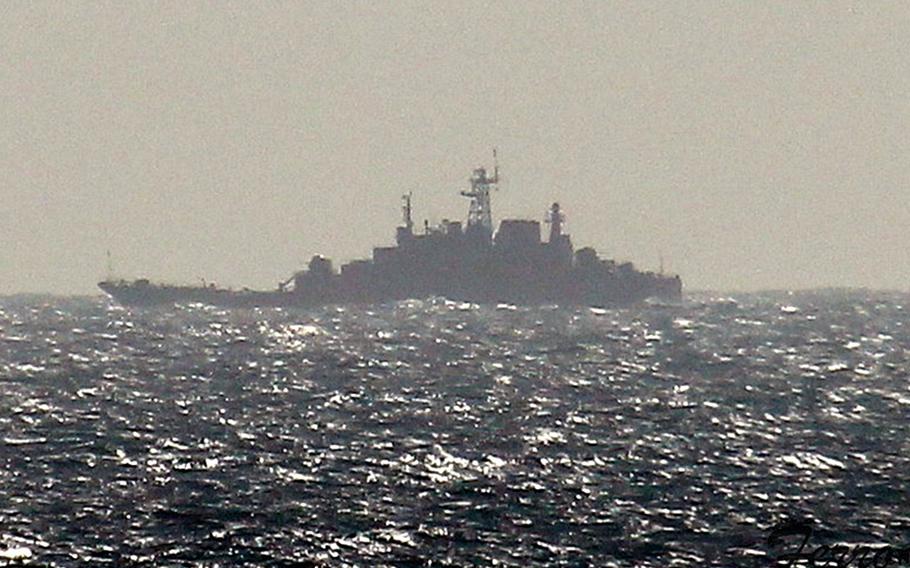 A large-scale Russian amphibious assault is unlikely, said Bryan Clark, a fellow and senior director of the Hudson Institute's Center for Defense Concepts and Technology.
A small, strategic approach, with an estimated six ships and 1,000 troops, likely would be to land away from Ukrainian force concentrations along the coast between Crimea and the Ukrainian city of Odessa, he said.
"Russian troops could seize roads and prevent Ukrainian reinforcements from moving toward Mariupol and the Sea of Azov, which would be one of the first Russian targets in the south," Clark said. "The amphibious troops could then join up with advancing Russian forces and threaten Odessa."
But it's more likely the Russians will position their amphibious troops offshore in the Black Sea, to keep Ukrainian forces from heading east in preparation for Russian moves in eastern Ukraine's Donbas region, Clark said.
Separatists backed by Russia have been fighting Ukrainian forces in the Donbas for several years.
The six ships "could be part of an amphibious assault, although it would be small and more useful as a raid or blocking maneuver rather than attacking Ukrainian forces directly from sea," he said.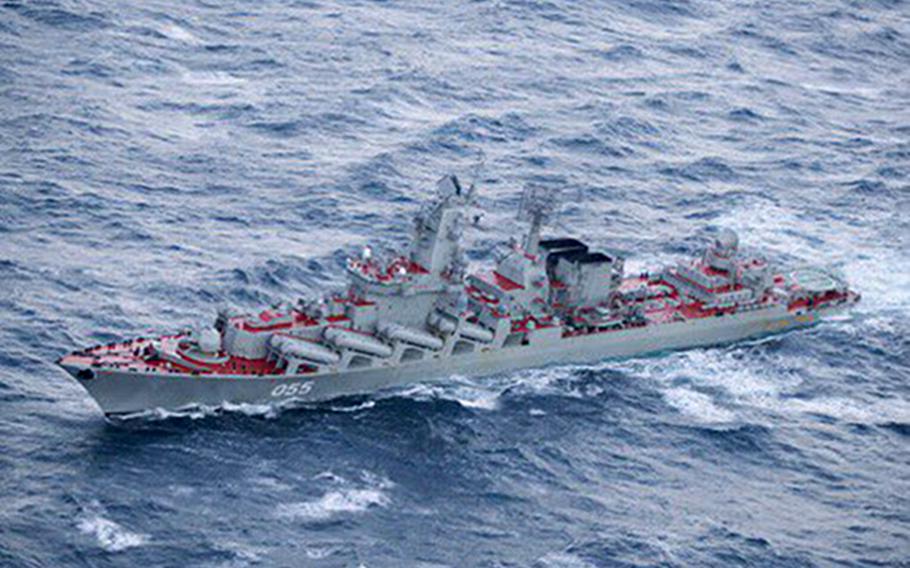 The strategic Snake Island, a Black Sea outcropping called Zmiinyi Island in Ukrainian, could also be in Russia's sights. The small island is held by Ukraine.
If Russia seized it, the Kremlin would gain control of access to Ukraine's southern coast, making a blockade somewhat easier, Gorenburg said.
Russian troops on the island also would obligate Ukraine to keep forces in Odessa, preventing its military from reinforcing troops in Kyiv or the east, who could be facing Russian invasion forces, Clark said.
Russia's shift from large, blue-water ships designed to counter the U.S. Navy to a fleet that is oriented around smaller frigates and corvettes has allowed it to improve its capabilities, Clark said.
Still, any amphibious assault isn't without risk for Russia, wrote Sidharth Kaushal and Sam Cranny-Evans in a December opinion piece for the London-based think tank RUSI.
The lack of large assault vessels equipped with command-and-control suites, the ability to carry helicopters and storage space for supplies is a challenge, they wrote.
Such capabilities are typically needed to conduct and sustain an assault.
"The proximity of Crimea to likely (Ukrainian) targets partially offsets this, but it remains a weakness," the two analysts wrote.
---
---
---
---