In Ukraine, some priests are ready for war in new chaplain corps 
By
The Washington Post
February 7, 2022
---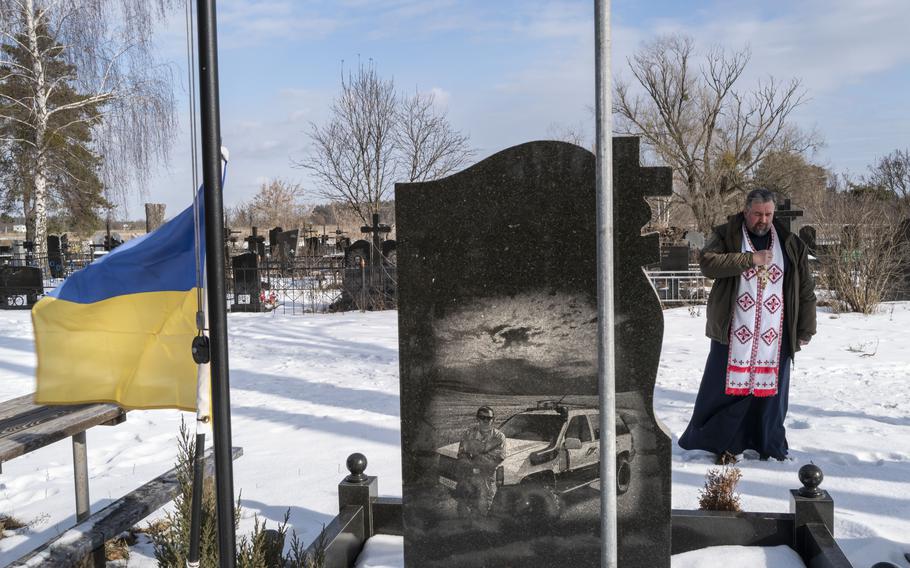 BUCHA, Ukraine — The Rev. Kostyantyn Kholodov was resplendent in his gold embroidered vestments, chanting the Divine Liturgy in a deep baritone and raising a chalice of wine to the ceiling of this ornate village church west of Kyiv. But beneath the glorious robes, he was wearing military pants — along with the heavy boots he needs to protect his feet on the front lines.
"I'm ready to go to war at any time," he said, stripping off his glittering surplice after congregants had filed out of the Church of the Assumption of the Blessed Virgin on Sunday.
The 46-year-old Kholodov is ready just as he was in 2014, when Ukraine began fighting Russian-backed separatists in the country's east and he and hundreds of other priests "locked our churches and headed to the front." Kholodov spent three years as a volunteer chaplain in the war-torn Donbas region.
But this time, as his country braces for a possible new Russian invasion, he is preparing for something historic: Ukraine's first fully formalized, professional chaplains corps since priests from the ranks of the newly formed Red Army nearly a century ago when Ukraine was a Soviet republic.
"Because there was no God in the Soviet Union, there were no priests in the Soviet armies," he said.
Ukraine began integrating faith leaders into its fighting units in 2014, but on a mostly volunteer basis, said Kholodov, who also serves as deputy head of the Orthodox Church of Ukraine's Military Chaplains Unit.
Now, after a law signed into effect on Dec. 17, the chaplains corps will have standardized requirements, be paid by the government — "Not paid much," Kholodov says — and integrated into the command structure.
The new program, which takes full effect in July, enshrines clergy members as formal service members and establishes a military interfaith advisory council, according to a report by Ukraine's Public Broadcasting Service.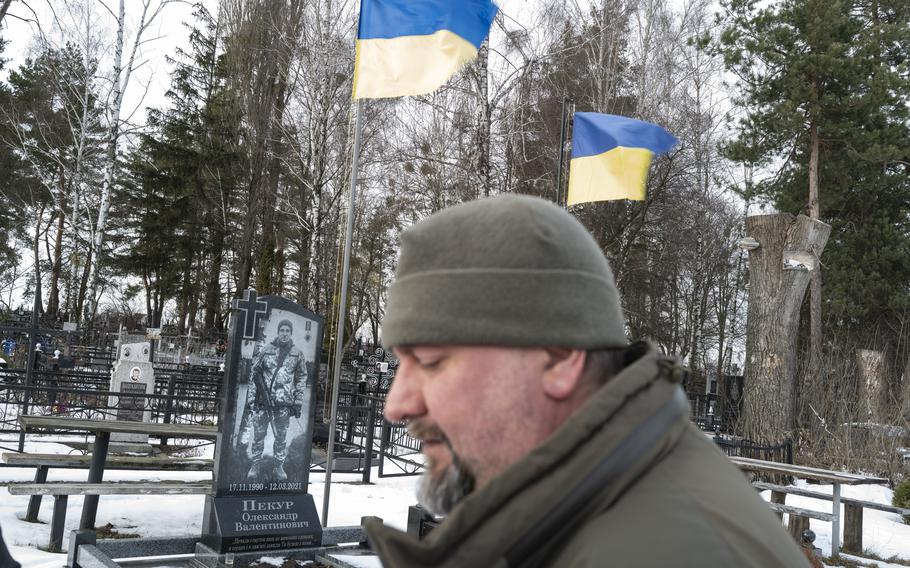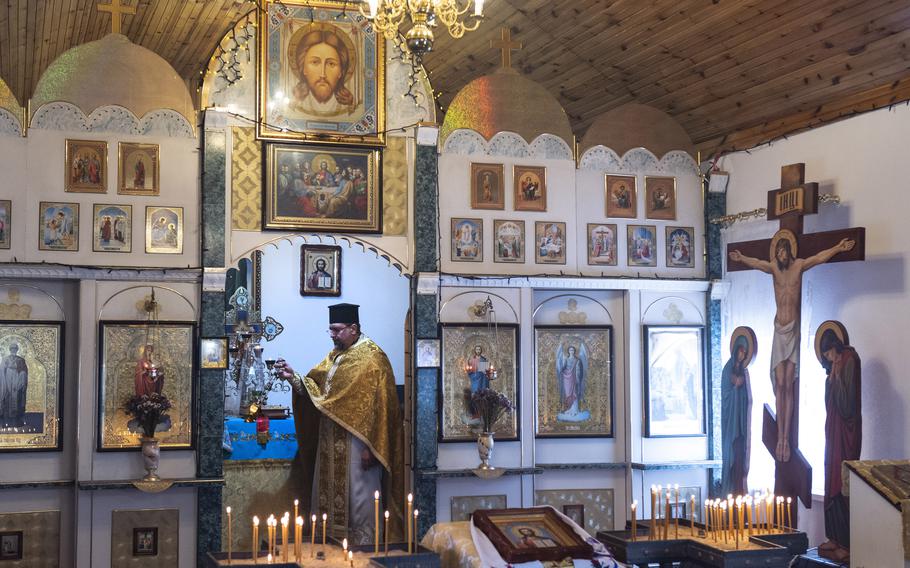 The law will initially provide for 120 deployed clergy members and 500 in reserves, Kholodov said. Most are priests from the Kholodov's Orthodox Church of Ukraine, but Protestant ministers and Muslim imams also serve.
There is one group of clergy not welcome to minister to the troops, according to Ukrainian nationalists: priests from the thousands of churches in Ukraine still affiliated with the Russian Orthodox Church. As the fighting in the east has raged, their sermons are often seen as overly forgiving of Moscow's ambitions in Ukraine, or even traitorous.
Church affiliation is just one of the Ukraine-vs.-Russia fault lines that now split this country, along with language and even styles of borscht. After the Russian invasion of Crimea in 2014, priests and parishes divided over perceived loyalties to either Moscow or Kyiv. In 2019, the local Orthodox Church was given self-governing status within the larger array of Orthodox churches, creating the autonomous Orthodox Church of Ukraine and an increasingly bitter rivalry with the Moscow-governed Ukrainian Orthodox Church.
The tensions have split congregations. In 2015, a priest in a Russian-oriented church told his parishioners not to pray for the souls of Ukrainian soldiers killed fighting the Russian-backed separatists, according to the Kyiv Post. Within months, the villagers of Rivne Oblast on the Belarus border had driven the priest out and invited a replacement from the Kyiv-based patriarchy to take over.
Many of the Russian-affiliated priests say they are only seeking an end to the bloodletting and they are being unfairly singled out because of their ancient affiliations with the mother church.
But Kholodov, who used to count friends in the pulpits of those churches, said the ones who didn't change to Ukrainian-backed parishes have made their allegiance clear.
"The Russian Orthodox Church is a unit of the Russian security services," he said.
Kholodov is a bear of a man, both friendly and bellicose. He tells three reporters that they should come with him to the village cemetery if they want to understand the local attitudes toward fighting Russia.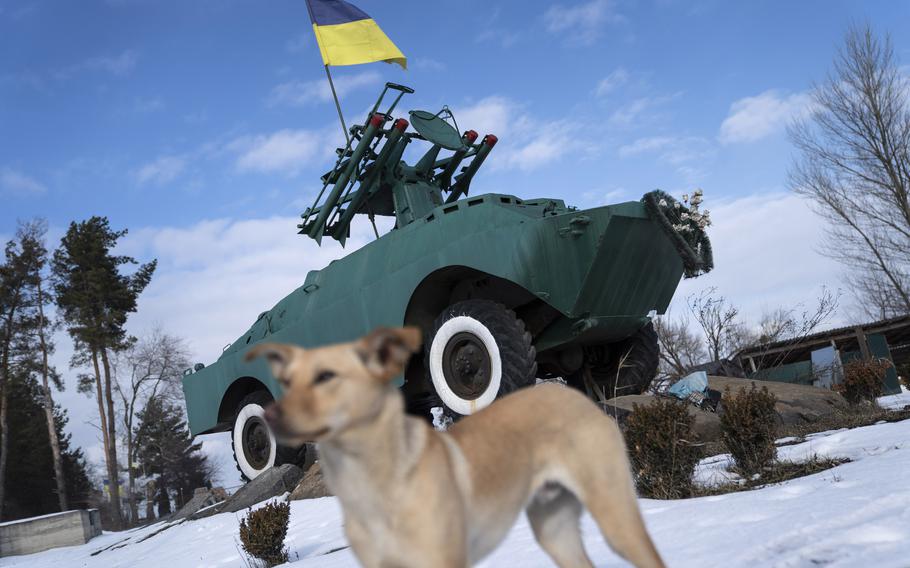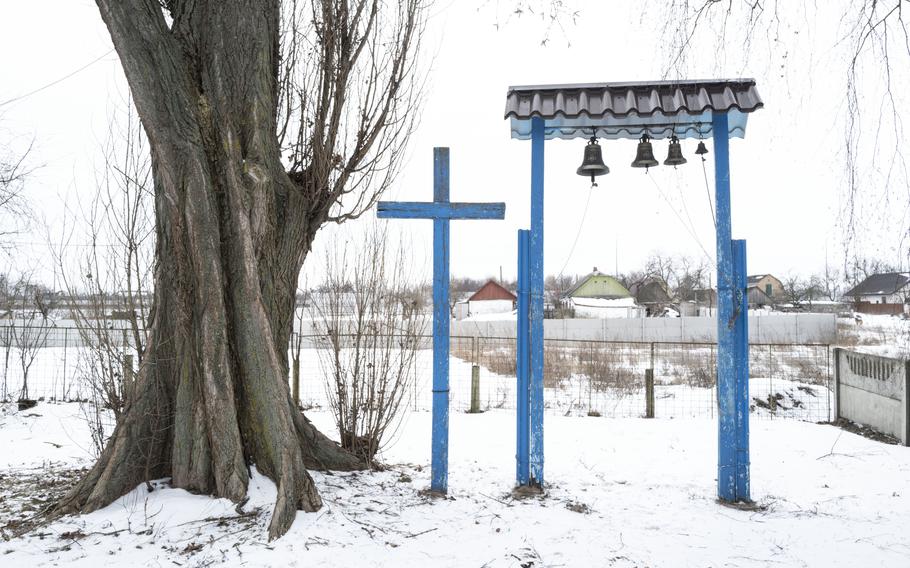 After changing his vestments for a blue sweater with a massive porcelain cross pendant, he locks the church door and drives a few hundred yards to a mountain of earth by the main road. A steel cross sits atop as a memorial to "those who have fought for Ukraine's freedom."
Next to the mound is a decommissioned mobile rocket launcher pointed symbolically toward Moscow. Kholodov said it was he, the village priest, who decided on the targeting. "We have a red button in the village council office. If we push it …"
He smiles. "Not really. They are very old rockets."
A few yards away, he approaches two graves, two men killed in the past eight years from this village of 1,500. One of them, Theodore Lypchak, was Kholodov's altar assistant.
"I am the godfather to his sons," he said. He began to pray, his breath pluming in the cold as the five Ukrainian flags flanking the graves snapped in the breeze.
Kholodov said he is not eager for war. But he is eager to return to the special forces unit he has spiritually guided for years. In 2016, he was given a formal army posting as its counselor because he also has a master's degree in psychology.
He will deploy if Russia makes a move. He has already arranged for a substitute priest. His brother is standing by to take their mother from Kholodov's house to his own. His uniforms, both marshal and ecclesiastical, are ready for him to join the band of chaplains that he views as a force multiplier.
"We have two kinds of weapons," he said. "The ones the enemy scouts can see, the guns and the grenades. And then the spirit inside of every soldier and officer. That second weapon is very dangerous and that is the one the chaplains create."
Dmytro Dubas contributed to this report.
---
---
---
---