US general seeks to add NATO battlegroups in Romania, Bulgaria, media report says
By
Stars and Stripes
December 30, 2021
---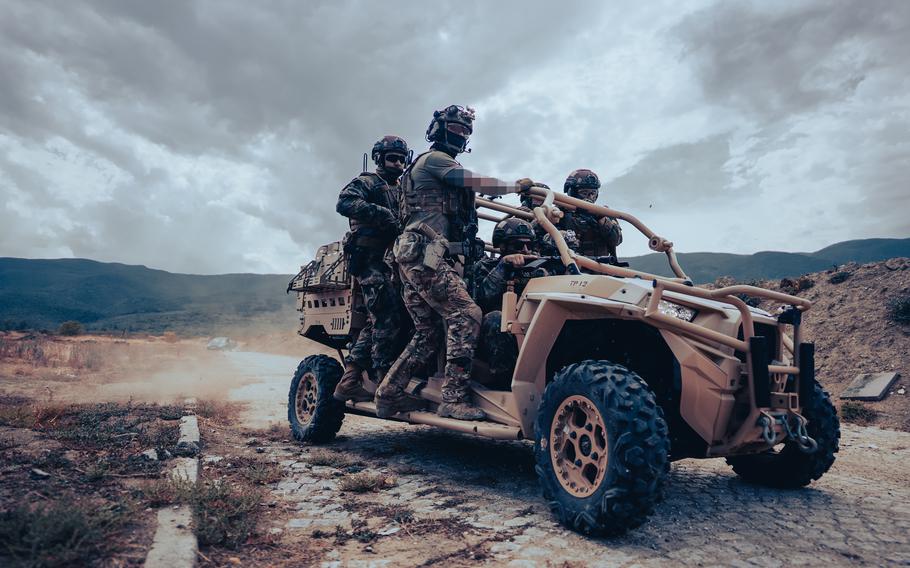 STUTTGART, Germany — The top U.S. military commander in Europe wants to reinforce NATO's eastern flank with multinational battlegroups in Romania and Bulgaria because of concerns about Russia's moves around Ukraine.
Gen. Tod Wolters, who serves as NATO's supreme allied commander and head of U.S. European Command, delivered the proposal to allied military chiefs during a recent video call, German news weekly Der Spiegel reported earlier this month.
Citing information it had obtained about the plan, Der Spiegel said Wolters wants contingents in the two Black Sea countries that resemble those already established in the Baltic states and Poland.
The 1,500-member battlegroups are designed to function as a trip-wire deterrent force to potential Russian aggression.
When asked Thursday, NATO didn't directly address Wolters' proposal, which was reported Dec. 18.
Adding battlegroups in Romania and Bulgaria would be in line with more recent efforts by NATO to bolster its position around the Black Sea, a strategic waterway where Russia has been increasingly assertive.
Still, it remains unclear how Wolters plan for battlegroups in those countries will be received by alliance states.
Within NATO, there is often tension between members in the east, eager for allied reinforcements and a larger U.S. military presence, and western European counterparts, like Germany, that are wary of provoking Russia.
Wolters also called on allies to use satellites and other sensors to monitor for threats in the east and share findings immediately with the alliance, Der Spiegel reported.
The U.S. and fellow NATO countries have said they are prepared to reinforce eastern allies should Russia launch a new invasion of Ukraine.
For its part, Russia is now demanding a wide range of security assurances related to Ukraine, including a pledge that Kyiv will never be admitted to the alliance.
In 2008, NATO said Ukraine would eventually be granted membership if it met a range of alliance military and political standards. But since then, Ukraine's quest to join has been stalled, and allies have given no indication they are in a hurry to grant Kyiv's request for speedy membership.
Kremlin demands regarding NATO are expected to be at the center of discussions during a Jan. 10 meeting on Ukraine between Russia and the U.S. Russian President Vladimir Putin is likely to bring up the matter up during a phone call scheduled for Thursday with President Joe Biden.
For Russia, NATO's military buildup near its borders has long been a point of contention. But much of that renewed presence came about only after Russia's 2014 invasion of Ukraine.
The takeover of Ukrainian bases by Russian forces, Moscow's subsequent annexation of Crimea and Ukraine's ongoing war with Russia-backed rebels sparked NATO's largest military reinforcement since the end of the Cold War.
Most of NATO's efforts since 2014 have focused on shoring up defenses around the Baltics and Poland, where U.S. troops lead a battlegroup just 50 miles from the Russian military exclave of Kaliningrad.
---
---
---
---