Active volcano near NAS Sigonella not likely to affect operations
by
Alison Bath
Stars and Stripes
November 23, 2021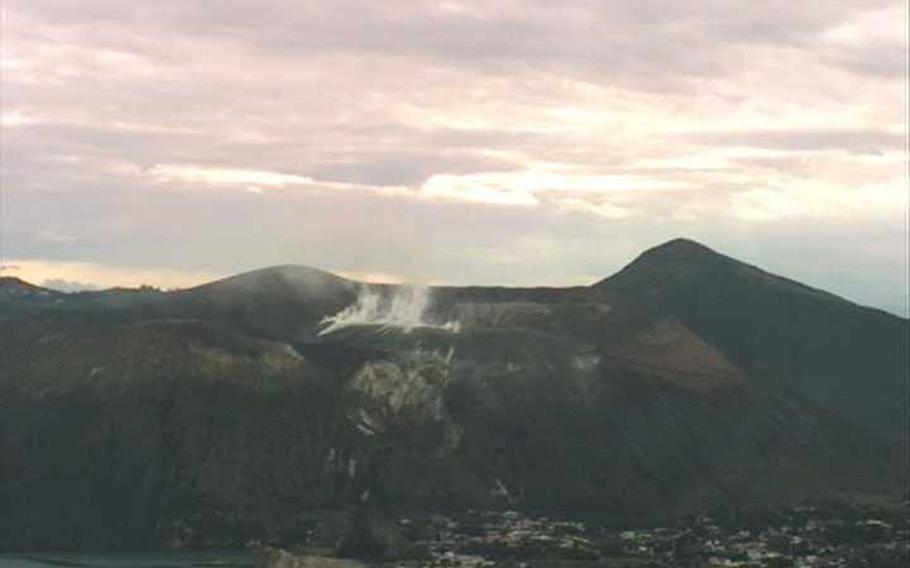 Officials at Naval Air Station Sigonella in Sicily are keeping a watchful eye on an active volcano that caused Italian authorities to evacuate residents of a nearby island due to a buildup of toxic gases.
But the volcano on the island of Vulcano, located about 120 miles from Sigonella, is not expected to impact base operations, said Jamie Strotman, the base's Emergency Operations and Dispatch Center manager.
Sigonella is prepared to address potential issues, such as ash cloud, ash fallout and earthquake damage, related to a volcanic eruption, Strotman said. The base is also located about 30 miles from Mount Etna, also an active volcano.
"We do have a hazard specific annex that details how we respond to any volcanic eruption," Strotman said.
Carbon dioxide levels around the island in the Aeolian archipelago, about 15 miles off the north coast of Sicily, have risen significantly, effectively reducing the amount of oxygen in the air, media reports said. Italian officials this week told most permanent residents of the island to evacuate due to dangerous levels of carbon dioxide, CNN reported.
Italian officials said the area had seen an increase in volcanic activity over the last few weeks. The last time the volcano erupted was March 22, 1890, CNN said.
NAS Sigonella supports the U.S. 6th Fleet, NATO and other U.S. military operations.
---
---
---