Rheinland-Pfalz relaxes coronavirus restrictions in time for Christmas markets
by
Alexander Riedel 
Stars and Stripes
November 2, 2021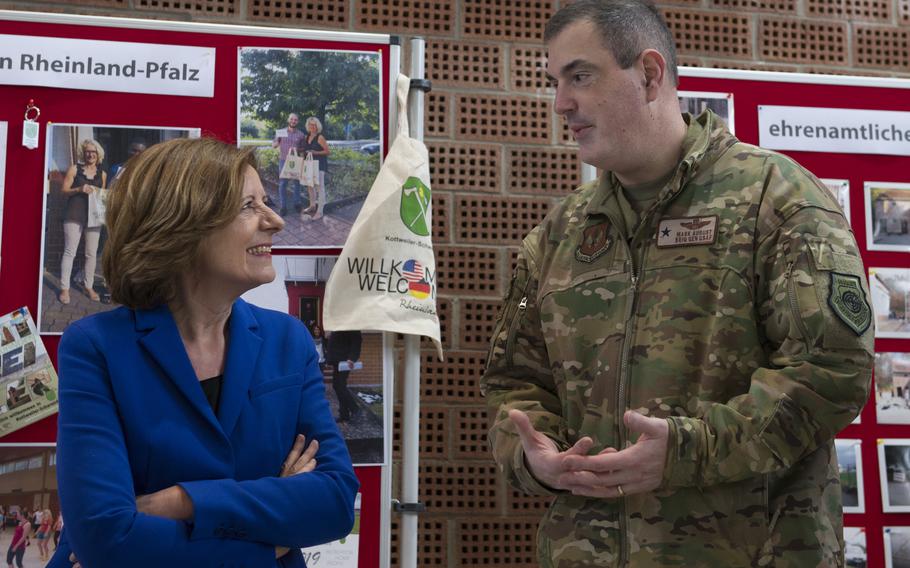 The state of Rheinland-Pfalz's latest relaxation of COVID-19 restrictions gives a green light for beloved holiday celebrations that traditionally draw throngs of people.
Local outdoor Christmas markets and St. Martin marches, which are popular with German children, can proceed without attendance limitations and mask requirements.
Under the new rules, which take effect Monday, open-air events will no longer be limited to 25,000 people, and restrictions will apply only if attendees need tickets and will be seated at the event.
The limit of one person per 54 square feet in public and commercial spaces will also be removed.
Indoor restaurants, athletic facilities and cultural event spaces mostly will continue to adhere to the "2G-plus rule," a reference to the first letter of the German words "geimpft, genesen, getested," meaning "vaccinated, recovered or tested."
The policy often requires customers to present proof that they meet one of those three statuses — though additional limitations may apply for those who are only tested, and not either vaccinated or recovered.
"We've again adjusted the guardrails to get safely through the winter," Rheinland-Pfalz governor Malu Dreyer said in a statement. "We'll continue to need protective measures, like masks, distancing and 2G rules."
The rule adjustments anticipate an increase in outdoor activity during the holiday season in various cities' historic downtowns, which often contain narrow alleys and draw large crowds of visitors.
Restrictions were relaxed again even despite a sustained rise in COVID-19 infections in Rheinland-Pfalz.
Officials acknowledged the increase, especially in vulnerable demographics, and noted the growing workload for local hospitals.
With 628 new infections this week alone, the state has registered 194,440 total cases since the beginning of the pandemic.
Rheinland-Pfalz is home to the largest U.S. military community in Europe, with a population of 50,000 spread between Ramstein Air Base and several other Army and Air Force installations in the state.
---
---
---