Americans to broaden footprint in Greece under revised defense agreement
by
John Vandiver
Stars and Stripes
October 14, 2021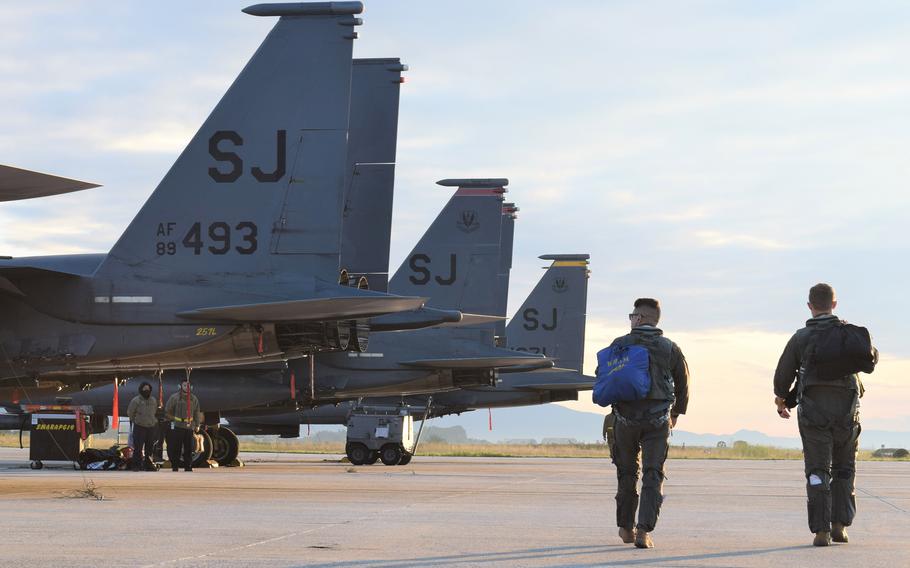 The United States will gain greater access to Greek military bases under an updated defense cooperation deal between the countries, Secretary of State Antony Blinken said Thursday as he called Greece "a pillar of stability in the region."
The Pentagon has stepped up military activities in Greece over the past several years, seeking a stronger position in an area where Russia has expanded naval operations and maintains a base of operations in nearby Syria.
Blinken and Greek Foreign Minister Nikos Dendias signed off on the plan after talks in Washington, where the two diplomats touted increasingly close ties between the NATO allies.
"This update will allow the agreement to remain in force indefinitely and enables U.S. forces in Greece to train and operate from additional locations," Blinken said. "We are strengthening our defense cooperation today."
Blinken didn't detail which additional bases American forces would operate from in Greece.
However, the Greek newspaper Kathimerini reported that the deal would allow for expansions at military sites in Alexandroupoli, Larissa, Stefanovikio and Souda Bay, where the U.S. Navy has long maintained a presence.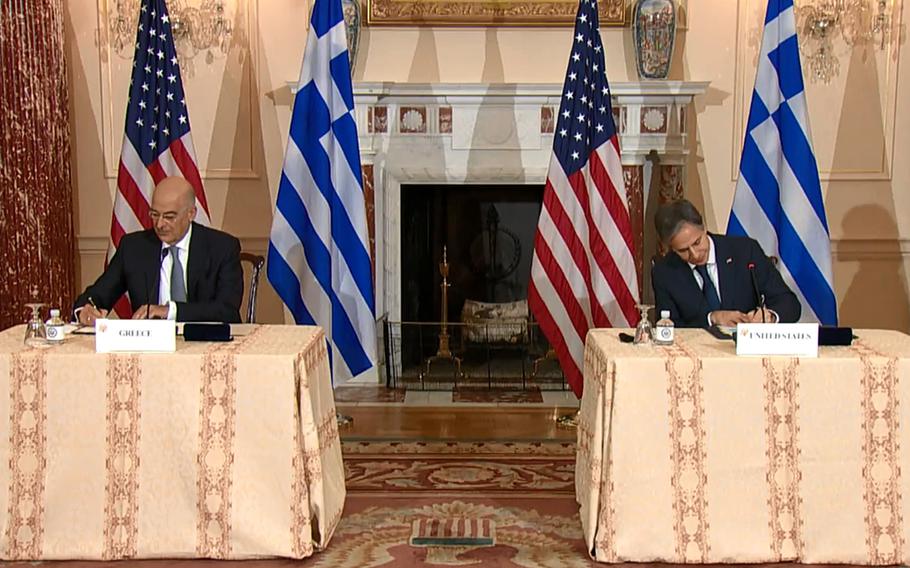 And Greek news agency Proto Thema reported that U.S. troops will have access to a firing range at Litochoro.
Greek officials had been pressing to include Skyros, a strategic Aegean Sea island in the vicinity of Turkey and the Black Sea, in the deal.
It was unclear Thursday whether the U.S. also will have access to military locations on Skyros. However, such a move could be viewed negatively by fellow NATO member Turkey.
The update to the bilateral agreement comes as both the U.S. and Greece deal with worsening relations with Turkey.
Athens and Ankara have been locked in a territorial dispute in the Aegean Sea and also are at odds over energy rights in the eastern Mediterranean.
U.S. ties with Turkey have been under pressure for several years over a range of disputes, including the country's deepening connection with Moscow and Ankara's decision to purchase a Russian air defense system that is incompatible with NATO weaponry. The U.S. responded by blocking Turkey's plans to acquire the U.S. F-35 fighter jet.