Speeding, illegal parking fines set to go up sharply in Germany
by
Karin Zeitvogel and Marcus Kloeckner
Stars and Stripes
October 8, 2021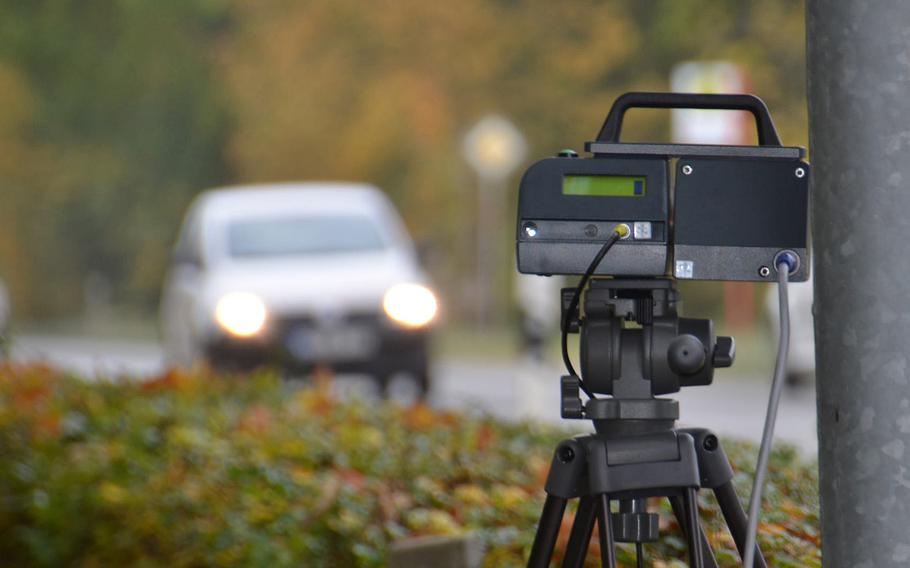 KAISERSLAUTERN, Germany — Speeding fines in Germany are set to double next month and punishments for other traffic violations will become tougher, with some potentially leading to a driver losing their license, government officials and Germany's largest roadside assistance service said Friday.
Under the new rules, which take effect next month, driving just 10 kph over the limit in town will earn a heftier fine — 30 euros, or around $35, compared to 15 euros now, said the German Automobile Club, or ADAC.
Fines for driving 10 to 12 kph over the limit in town will double from 35 euros to 70 euros, or around $40 to $80, and from 30 to 60 euros on the highway.
German rules allow only a margin of error of 2-3 kph — less than 2 mph — before a vehicle is considered to be speeding.
Fines for speeding on highways and other roads outside German city limits, which are generally about 5-10 euros lower, are also doubling.
Not all sections of the German autobahn allow vehicles to travel at unlimited speeds.
The new rules, which were agreed to after weeks of negotiations between the federal and state governments, also call for fines of up to 320 euros for drivers who use the emergency lane on highways. They could also lose their licenses for at least a month.
German traffic rules require drivers to pull to the left or right, creating a lane for emergency vehicles, when traffic is moving at "walking speed" on highways or multi-lane roads outside urban areas. The lane has to be kept free for emergency vehicles if traffic comes to a standstill.
The emergency lane, or Rettungsgasse, is not on the shoulder, which also has to remain free of vehicles.
The cost of illegal parking will also go up. Blocking another car in for more than an hour will cost drivers 50 euros starting in November, compared with 35 euros currently. In Germany, parking across from a garage or driveway can be considered blocking someone else in.
Other parking violations, such as leaving a gas or diesel car in a spot for electric or car-share vehicles, will also result in fines as high as 50 euros, or around $65.