NATO's 'top priority' is evacuating people from Kabul, alliance chief says 
Stars and Stripes
August 20, 2021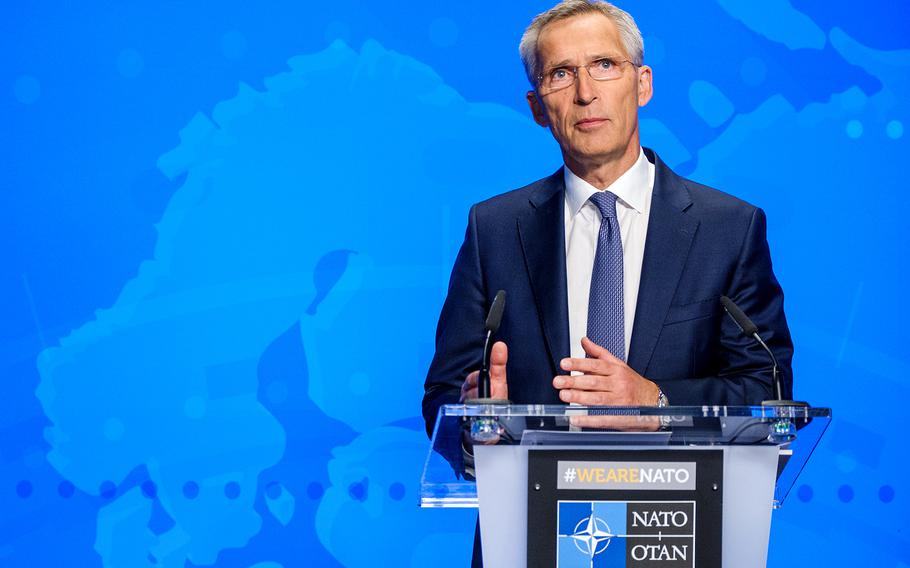 NATO's top official on Friday urged the Taliban to allow thousands of foreigners and Afghans seeking to leave Kabul to get to the city's international airport.
"The alliance's top priority is to get people out and continue our operations at Kabul airport," Secretary-General Jens Stoltenberg said while addressing an emergency meeting of NATO foreign ministers.
"The main challenge we face is ensuring that people can reach and enter Kabul airport," Stoltenberg said in his opening remarks at the virtual meeting. "We expect the Taliban to allow for a safe passage of all foreign nationals and Afghans seeking to depart the country."
In the past week, NATO has been harshly criticized by European politicians and analysts for what they consider its failures in Afghanistan. In particular, they blame NATO for not anticipating a lightning Taliban takeover and not having proper evacuation plans.
Armin Laschet, the conservative candidate to succeed Angela Merkel as Germany's chancellor, has described the deadly chaos in Afghanistan as "the biggest debacle that NATO has suffered since its founding." And Slovenian Prime Minister Janez Jansa said it was the "greatest defeat for NATO in history."
Other policymakers have said the European Union needs to urgently create a military force independent of the United States and NATO.
About 6,000 U.S. troops and nearly 1,000 British soldiers, as well as French special forces, have taken control of the sprawling airport on the outskirts of Kabul.
"The establishment of security at the airport has been critical," Stoltenberg said.
Hundreds of NATO staffers and contractors are now playing a vital role in keeping the evacuation flights going, including air traffic control, essential airport services and communications, he said.
During Friday's meeting, the foreign ministers of NATO's 30 member nations will also consider the medium- and longer-term challenges the alliance faces in Afghanistan, he said.