Milley: Victory in a European war would hinge on new Norfolk command
by
John Vandiver
Stars and Stripes
July 15, 2021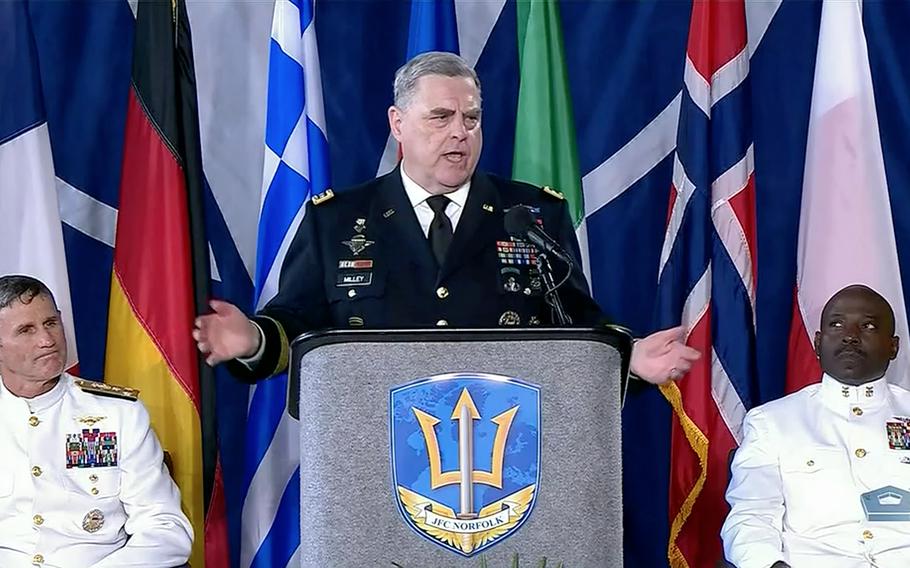 STUTTGART, Germany — The allied command formed to ensure U.S. forces and combat gear can cross a contested Atlantic Ocean during a war in Europe is fully operational, the top U.S. military officer said Thursday.
"It is the mission of this command to fight the battle of the Atlantic," said Gen. Mark A. Milley, chairman of the Joint Chiefs of Staff, during a livestreamed ceremony marking the NATO's newest operations headquarters.
The Norfolk, Va.,-based Joint Forces Command, also known as Atlantic Command, is the first allied headquarters dedicated to protecting the Atlantic sea lanes since 2003. In any potential large-scale conflict in Europe, victory "will largely depend on the success or failure of this command," Milley said.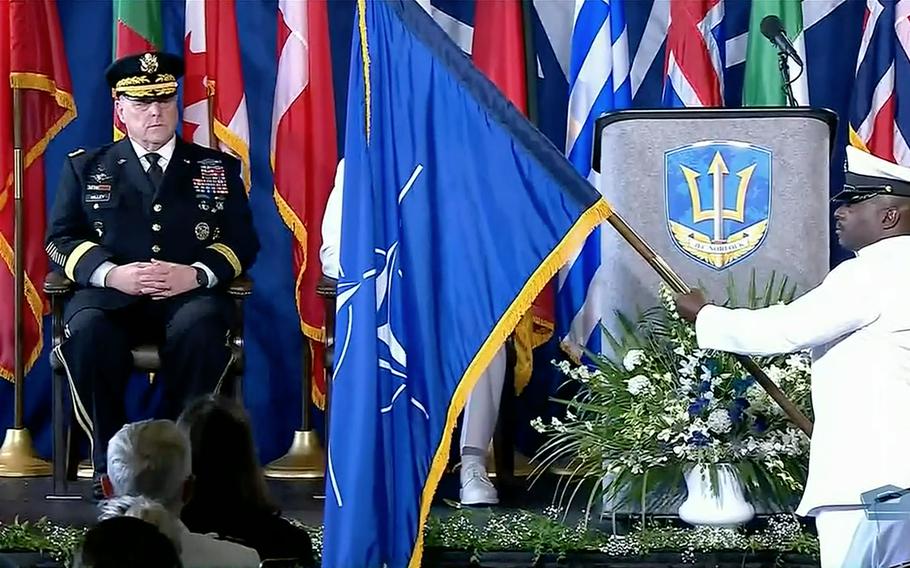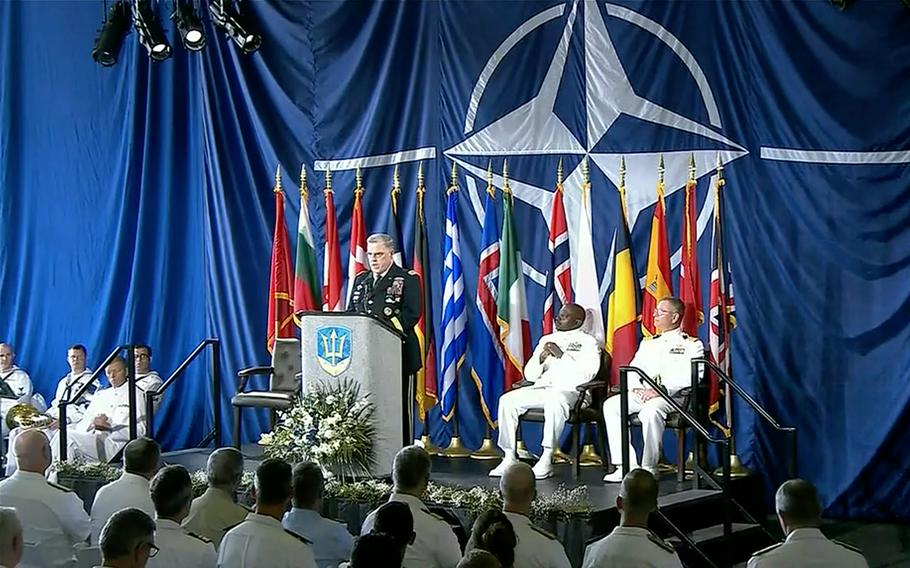 The headquarters was launched amid concerns about a more assertive Russia and Moscow's ability to potentially disrupt allied efforts to cross the Atlantic during a crisis.
"In my view, the world is entering a period of potential instability," Milley said. He didn't single out Russia, but said "some nations" are trying to undermine the international order established after World War II.
"The goal is to prevent another great power war," he said.
The decision to restart the NATO Atlantic-focused command coincides with the establishment of a sister NATO mission in Ulm, Germany, which is focused on the movement of ground forces around Europe.
NATO agreed to set up the two headquarters in 2018 as part of the alliance's push to adapt to a more uncertain security environment in Europe.
The Norfolk headquarters is led by Vice Adm. Andrew Lewis and is co-located with his U.S. 2nd Fleet command. Like the new NATO command, 2nd Fleet was reconstituted in 2019 amid worries about Russia's naval modernization program.
NATO's Atlantic Command is tasked with drawing up operational plans that cover an area stretching from the U.S. East Coast, across the Greenland-Iceland-U.K. gap and into the Arctic. The so-called GIUK Gap passage in the North Atlantic is regarded by military planners as a possible chokepoint in the event of conflict.