German cities with US troops inch back toward normalcy as coronavirus cases drop
by
Jennifer H. Svan and Marcus Kloeckner
Stars and Stripes
June 10, 2021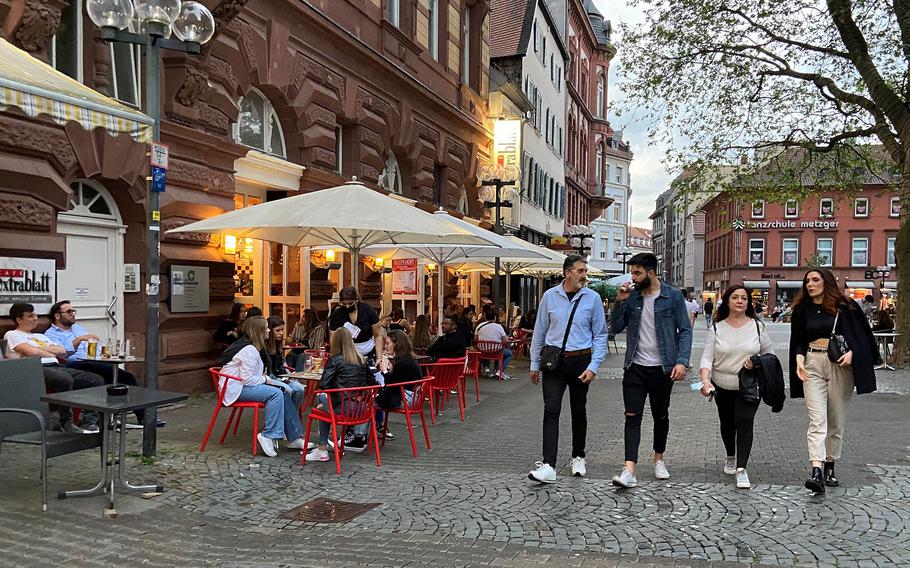 KAISERSLAUTERN, Germany — Restrictions on shopping, indoor dining, sporting events and other activities were eased further Thursday in parts of Germany with large U.S. military populations, as the number of new coronavirus infections continued to fall.
In Wiesbaden, home to U.S. Army Europe and Africa headquarters, the weekly average incidence rate dropped below 50 new cases per 100,000 people. As of Wednesday, Wiesbaden's incidence rate was 28.7 new cases per 100,000 inhabitants, a sharp drop from the end of May, when it was 82.6.
The lower threshold allowed municipal officials to ease federally mandated restrictions starting Thursday. People may shop without an appointment, dine indoors with a negative coronavirus test, and visit swimming pools, castles, museums, indoor zoos and botanical gardens in the city. Mask mandates still apply.
Other cities that announced more openings this week tied to lower case numbers include Kaiserslautern and Stuttgart, both of which have a sizable U.S. military presence. They will allow more people to participate in group sports and attend cultural events.
In the state of Bavaria, home to U.S. bases in Grafenwoehr, Vilseck, Hohenfels, Ansbach, Illesheim and Garmisch, restaurants were allowed to resume indoor dining Monday and may stay open until midnight.
Restaurants must require a negative coronavirus test in areas with incidence rates between 50 and 100 new cases per 100,000 people. But most cities and districts in Bavaria are below 35 and some are much lower. On Wednesday, the rate in Weiden was 4.7, and in the Amberg-Sulzbach district, it was 10.7, according to Germany's Robert Koch Institute.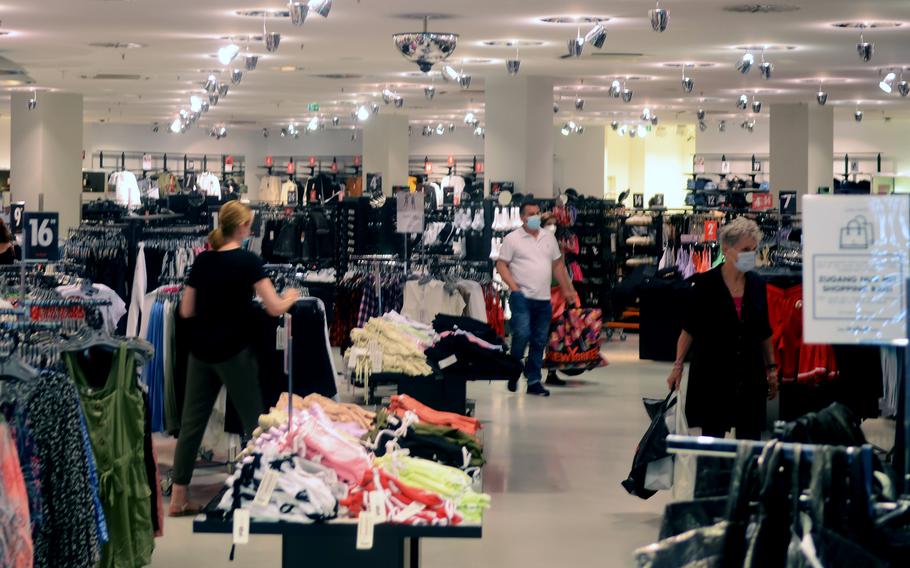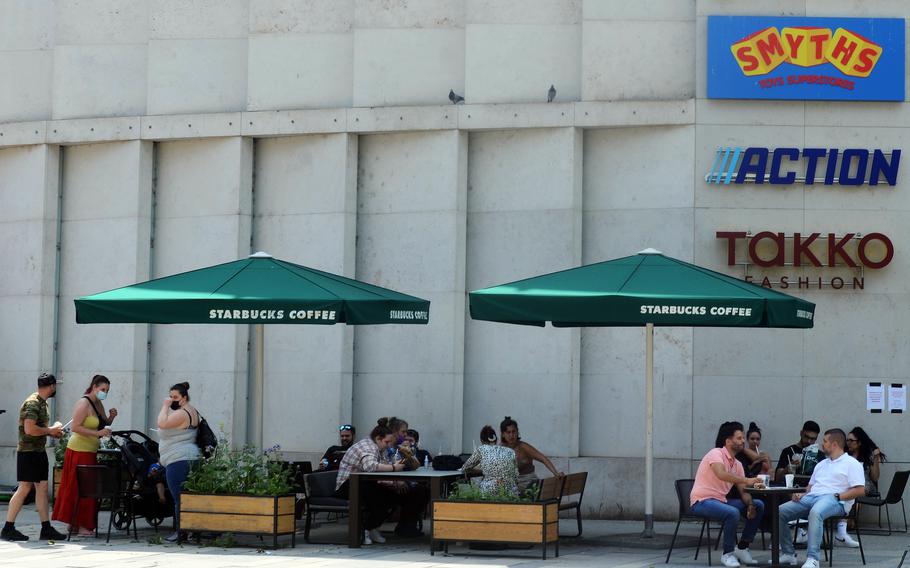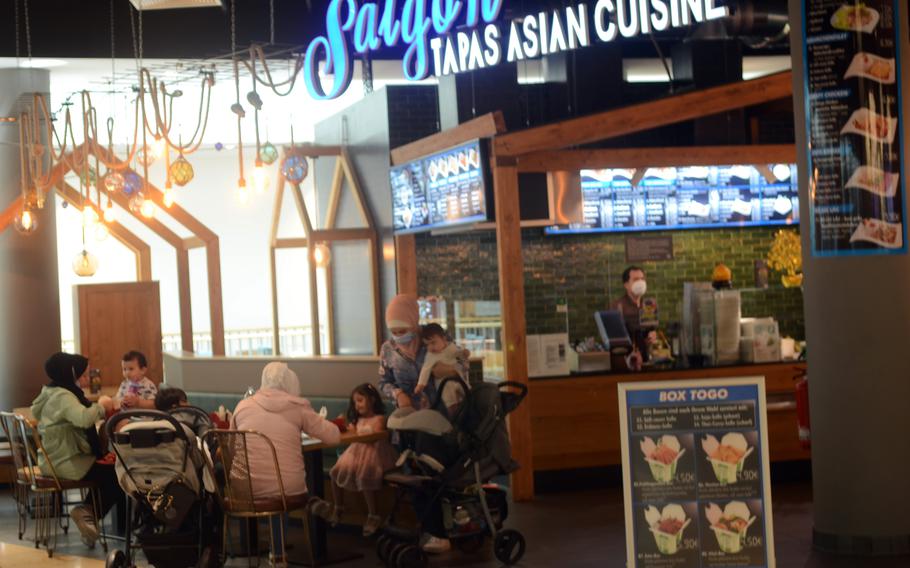 Experts say the combination of increasing vaccination rates and warmer weather following months of lockdown has helped to reduce the spread of the virus.
The nationwide seven-day incidence rate in Germany fell to 19.3 on Thursday, according to RKI. So far, 23.9% of the population has been fully vaccinated and 47% of the country has received at least one dose of the vaccine, according to the agency.
In Kaiserslautern, where some 24,000 U.S. military members live, restrictions that limited opportunities for group contact sports were to ease starting Friday. The city recorded a weekly average incidence rate of 19.7 on Wednesday.
The city will again allow up to 20 people to participate in outdoor contact sports; indoors, the number is limited to 10 under supervision. Children 14 years old and younger may play contact sports indoors in groups of up to 25 people if a trainer is present. Up to 250 spectators are permitted at outdoor sporting and cultural events.
Kaiserslautern officials said that with the exception of sports and cultural events, people vaccinated or recovered from the coronavirus do not count toward participation limits.
In Stuttgart, up to 500 people are allowed at outdoor events. Bars and restaurants may stay open until 1 a.m.
Kaiserslautern officials announced Thursday that restaurants may keep outdoor seating open until 11 p.m. during the preliminary round of the European Football Championship, a series of soccer matches in 11 countries that starts Friday.
Twitter: @stripesktown